On Friday, Australia's education and immigration ministers released a joint press release announcing reforms to visa arrangements to ensure a "rapid return of international students" [my emphasis]:
The Morrison Government will introduce further targeted measures to support the international education sector to roar back, as international borders reopen…

The new settings will extend measures to protect the post-study work rights of international students as well as extend the temporary graduate visa from two to three years for masters by coursework graduates.

Minister for Education and Youth Alan Tudge said the announcement would accelerate the COVID-19 recovery process for the 2022 academic year.

"This will help ensure the rapid return of international students," Minister Tudge said…

"The changes are targeted to not only support international students but are also a crucial component of our economic recovery and will help us retain and attract skilled workers", [Minister for Immigration, Citizenship, Migrant Services and Multicultural Affairs Alex Hawke said]…

The new visa settings mean:

Temporary Graduate (subclass 485) visa holders who have been unable to travel to Australia as a result of COVID-19 international border restrictions will be able to apply for a replacement visa. This will allow current and former Temporary Graduate (subclass 485) visa holders whose visas expired on or after 1 February 2020 to re-apply for a new subclass 485 visa of the same duration as their original visa.
Additionally, the Morrison Government will increase the length of stay on the Temporary Graduate visa from two to three years for Masters by coursework graduates, matching that of Masters by research graduates. Vocational Education and Training (VET) sector graduates will also receive a two year Temporary Graduate visa.
The new visa settings will also extend existing measures for students and temporary graduates to recognise time spent offshore studying online to count towards qualifying for a temporary graduate visa.
The visa reforms follow Home Affairs Minister Karen Andrews' announcement last week that Australia would seek to import at least 200,000 migrant workers by July 2022:
"We are working on a figure of 200,000, it may well be more than that but we will be actively looking to bring as many people into Australia as soon as we possibly can" – Karen Andrews, 22 November 2021.
Hence, the Morrison Government is engaging in a full court press on immigration.
The decision to grant VET graduates an automatic two-year temporary graduate visa is especially egregious, since it will inevitably lead to thousands of poor students from developing nations (e.g. the Indian sub-continent) undertaking cheap mickey mouse courses in order to work and gain permanent residency.
We have already witnessed these types of immigration scams with students from Nepal:
The number of education agents – or recruiters – operating in Nepal has leapt from a few hundred to more than 3000… About half the Nepalese students enrolled in vocational education and training or English language courses.

The trend has alarmed higher education experts, who warn it is unlikely the students can genuinely afford to study in Australia, and are likely involved in exploitative work to pay for their tuition…

Andrew Norton, professor of higher education policy at the Australian National University, said the Nepalese influx should be "red-flagged" by the Department of Home Affairs.

"Nepal is a country with a not-very-large population and it is very poor," he said. "You have these basic questions of how so many people can afford to come to Australia and afford education here"…

Professor Norton said Nepalese international students had "an extremely high number" of secondary applicants on their visas, "suggesting to me that maybe they're bringing in their spouses to work"…
As noted by economist Tim Colebatch:
This is not the first time immigration from Nepal has surged. A decade ago, we saw a scam with training visas, in which "students" from India and Nepal came for training courses in Australia, then quickly vanished into the workforce. The scam saw net immigration set record levels in 2008–09, before then immigration minister Chris Evans shut it down. But most of those who came stayed on here.
It is a similar story for Indian students, whose primary motivation is work rights and permanent residency.
A recent study by IDP Connect revealed how the primary motivation for Indian students to study in Australia is to gain permanent residency and work rights:
IDP Connect's New Horizons research shows international students consider migration incentives and employment opportunities when choosing where, what and how to study. "We've seen a significant decrease in interest from Indian students looking to study in Australia," said Wharton, who said a key motivation for Indian students' decision to study abroad include migration and face-to-face learning opportunities…

Wharton said if Australia can communicate a roadmap towards a large-scale return of international students, with clear pathways towards employment and migration outcomes, Australia could be in a good position to retain its status as a leading study abroad destination…

"We asked them if Australia brought in migration incentives to study their chosen fields of study, would that bring Australia into their consideration set? And 64% said they would." He believes this could allow Australia to take some ground back and get students who hadn't otherwise been considering Australia as their study abroad destination.

Their New Horizons research also shows that strong drivers for international students include migration incentives and post-study work rights. "If you can offer those two things to two students, that could have a very positive impact," he said.
Last year, the former vice-chancellor of Macquarie University, Professor Steven Schwartz, also admitted that many international students only study in Australia to gain working rights and permanent residency:
[Professor Schwartz] said foreign students flock to courses likely to lead to jobs and permanent residency…

"Permanent residency is one of the main motivations to study in Australia'…

"If suddenly permanent residency was given to people who study poetry, it's likely they'd all be doing poetry."
New Delhi-based education consultant Gauravdeep Bumra noted the same:
"Most Indian students choose to study abroad, often at the cost of thousands of dollars, because they have a long-term goal of getting permanent residency, be it in Australia, Canada or the UK. As a result, most students stuck offshore have deferred their studies instead of choosing to complete their degrees online"…

"The day they open their borders, the student intake numbers will uptick…"
As has The Australian's international education shill, Tim Dodd:
"Too many of the expanding numbers of students from India and the sub continent were in low quality, generic business courses, and hoping for permanent residency without having in-demand skills".
The above visa reforms are proof that 'international education' is really a people-importing immigration industry rather than a genuine education export industry. Indeed, if work rights and permanent residency were scaled back, the whole international education industry would collapse.
Thankfully, the new Omicron COVID strain is threatening to kill the edu-migration flood before it has even begun.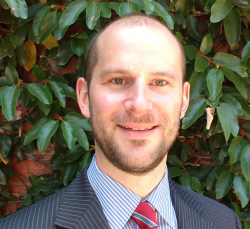 Latest posts by Unconventional Economist
(see all)