The World Health Organization (WHO) believes that the COVID pandemic is entering its blow-off phase and will soon become endemic as the majority of the world's population becomes infected:
The World Health Organisation, normally conservative in its statements on Covid-19, is predicting the end of the pandemic with an expected "period of quiet" as Omicron waves subside.

The WHO says that after an upcoming expected lull in infections, further waves will be experienced but they will be epidemic waves rather than a continuation of the pandemic…

WHO Europe director Hans Kluge said on Monday it was plausible that Europe was "moving towards a kind of pandemic endgame". He said that while Omicron could infect 60 per cent of Europeans by March, once the wave subsided there would be global immunity "for quite some weeks and months", either because of vaccines or people having been infected.
Australian experts also believe the Omicron peak has passed and COVID will soon present as much risk to a highly vaccinated population as "a bad flu":
"We have definitely peaked," said infectious diseases specialist and former deputy chief medical officer Dr Nick Coatsworth.

"We are seeing exactly what we have seen in other nations where numbers climb steeply for three to five weeks and then fall off."

According to Dr Coatsworth, the rapid spread of Omicron in a highly vaccinated population has pushed the country closer to the point where Covid can be treated as an endemic disease like cold or influenza, where there are regular but manageable outbreaks.

"It's not the end of the pandemic, but it is definitely the beginning of the end," Dr Coatsworth said.

"While we would need to do deeper serological studies to determine the actual numbers, it looks at this point like in a highly vaccinated population the fatality rate would be more like a bad seasonal flu"…

"The peak was probably a week ago," [said ANU professor and infectious diseases specialist Dr Peter Collignon]…

While Dr Collignon said that the country will have to be on guard next winter, "for a highly vaccinated population the consequences are becoming closer to flu."
This analysis makes sense. Once a large share of the population has been vaccinated for and infected by COVID, it is no longer a novel virus. While new strains will emerge, the human body will have T-Cells to generate an immune response and combat the virus, lowering serious illness and mortality.
This is basically what happens with the seasonal flu. New strains emerge every year. Hundreds of millions of people are infected, hundreds of thousands die, but the outbreaks are managed without lockdowns or restrictions.
It is also what happened with the Spanish Flu, which fizzled out over three years after it infected one-third of the world's population.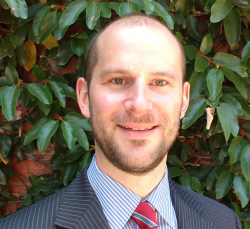 Latest posts by Unconventional Economist
(see all)