The Guardian posted another whinge piece on how the hospitality and tourism industry is suffering from an acute shortage of migrant workers:
"It's very dramatic, staff shortages that are really starting to bite now," Daniel Gschwind, the chief executive of the Queensland Tourism Industry Council, said.

He said the sector had suffered from a lack of labour even before the pandemic, with cooks, chefs and hotel managers in short supply, although the Queensland industry brought more than 30,000 people back to work last year…

He said two years of international borders being closed had also cut off the flow of working holiday visa holders, international students and skilled visa holders on which the industry had relied.

Advertisement

"People have all kinds of views about that but the reality is that the Australian economy was fuelled by thousands of international workers," he said.
Has the hospitality & tourism industry ever stepped back and wondered why it struggles to attract staff? Because if it did, it might notice that it pays by far the lowest wages in the nation: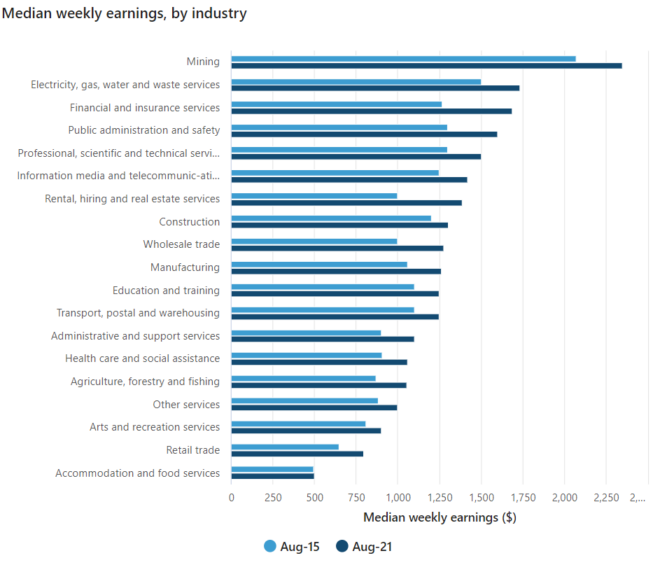 According to the ABS, the median pay across the Food & Accommodation industry was only $500 per week in 2021, little changed from 2015.
This is less than half the $1,200 median income of Australians:

In particular, cooks and chefs are notoriously poorly paid. According to the ABS, chef annual average earnings (AAE) were only $57,704 in 2018, whereas cooks earned a pitiful $40,596.40. This compares poorly against AAE of $67,012 for all occupations in 2018:

Both occupations are also ground zero for migrant wage theft and exploitation.
Instead of always reaching for cheap exploitable migrant workers, the hospitality & tourism industries should try to attract local workers by offering decent pay and conditions. Doing so would alleviate so-called labour shortages.
As long as the hospitality & tourism industries continue to offer crappy wages and conditions, labour shortages will remain. It is called a "labour market" for a reason – it too is subject to the laws of supply and demand.
Any industry that relies on cheap exploitable migrant labour to thrive is not a sustainable industry. It needs fundamental structural reform.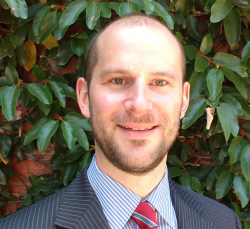 Latest posts by Unconventional Economist
(see all)