Australia's migrant wage theft economy continues to run rampant, with a new report from the Fair Work Ombudsman (FWO) revealing that a huge proportion of eateries across Australia's cities are underpaying workers:
Inspectors audited 156 businesses in Adelaide (Gouger Street, Grote Street, Rundle Street and The Parade), Melbourne (Swanston St, Lygon Street, Sydney Road and St Georges Road), Sydney (King Street in Newtown) and Perth (James Street and Francis Street in Northbridge).

Inspectors found that 75 per cent of the audited businesses in Adelaide, Melbourne, Sydney and Perth breached their obligations to workers under workplace laws, leading to 608 workers requiring back payments.

Overall compliance rates varied across the precincts, with 85 per cent of Melbourne businesses found to be non-compliant with workplace laws; 62 per cent of Adelaide and Northbridge businesses; and 54 per cent of Newtown businesses.

The most common breaches related to the underpayment of minimum hourly rates (34 per cent); failure to provide payslips in the prescribed form (15 per cent); and underpayment or non-payment of weekend penalty rates (11 per cent)…
As noted in The SMH:
Fair Work Ombudsman Sandra Parker said the fast food, restaurant and cafe sector has become a key problem area for workplace law compliance, made problematic as staff can be more vulnerable, with higher levels of workers that are young, migrants, or from non-English speaking backgrounds.
The 7-Eleven migrant worker scandal first broke in 2015, and since then there has been a regular flow of stories emerging about the systemic abuse of Australia's various migrant worker programs and visa system.
Indeed, the Migrant Workers Taskforce's 141-page report, released in March, found that "wage underpayment is widespread and has become more entrenched over time", with as many as half of all migrant workers exploited.
History doesn't repeat but it sure does rhyme.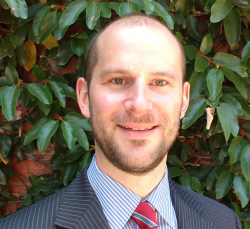 Latest posts by Unconventional Economist
(see all)