Albo is clearing the decks on China:
"Whoever's in government, it will be a difficult relationship," Albanese said. "It will be difficult because the posture of China has changed. It is China that has changed, not Australia that has changed."

"I don't … blame the government and never have for the current circumstances," Albanese added.

…Albanese said a Labor government would deal with China "in a mature way. Not by being provocative for the sake of it to make a domestic political point."

"I don't argue that a change of government will simply change the relationship. Because that's just something that we have to deal with," Albanese said.
That sure sounds like blaming the Morrison Government to me. As he has done repeatedly:
"I remember Prime Minister [Kevin] Rudd giving a speech in China, in Mandarin, of course, which was critical of human rights issues, but done so in a way that also was designed to make clear our values but not designed to offend for offence sake," he said.

"And what we were able to do, and the Howard government was able to do as well, is have relationships that built that economic interaction that was very important for us.

"This government seems to have presided over a complete breakdown of relationships."
That statement followed China issuing its 14 conditions for the end of Australian democracy. If ever there was a moment in history for an opposition leader to join the government it was that one. Albo squibbed it horribly, illustrating both poor judgement and pro-China bias.
Even recently, Albo's shadow foreign affairs minister, Penny Wong, was still busy blaming the Government for the state of affairs between the two nations.
Neither has Albo been particularly visible or stern on Labor's many China corruption scandals.
Then there are Labor's greybeards, embedded like ticks in the former architecture of the relationship. They have amply demonstrated their inability to adapt to a "changing China."
Finally, China has recognised the failure of coercive economic campaign and is now making overtures:
China's new ambassador to Australia, Xiao Qian, has extended an olive branch months out from the federal election and described his ambassadorship as a "noble mission".

After arriving in Sydney on Australia Day, Mr Xiao said the China-Australia relationship was at a "critical juncture facing many difficulties and challenges as well as enormous opportunities and potentials".

Mr Xiao, who follows the firebrand Cheng Jingye as China's 15th ambassador to Australia, said he would work closely with government officials and business leaders to "jointly push the China-Australia relations back to the right track".

"I see my ambassadorship as a noble mission and, more importantly, a great responsibility," Mr Xiao said.

"I look forward to working with the Australian government and friends in all sectors to increase engagement and communication, enhance mutual understanding and trust, eliminate misunderstanding and suspicion, promote mutually beneficial exchanges and co-operation in all areas between the two sides."
Ignoble is more like it. There is no engagement with the CCP without its expanding tentacles of corruption.
This is a dangerous moment for Australia.  The last thing we need to do is backtrack on a policy setting of active Chinese disengagement, only postponing it for a more precipitous and severe adjustment later.
I don't believe Albo regarding China. Nor has Labor earned Australia's trust on the issue. Given it is most likely going to win in a historic landslide, Australians will have to watch him like a hawk.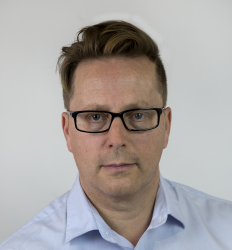 Latest posts by Houses and Holes
(see all)