China continues its assault on Australia today:
A perfect picture of hypocrisy/Global Times Cartoon pic.twitter.com/o64bN19QWr

— Hu Xijin 胡锡进 (@HuXijin_GT) December 2, 2020
And this:
WeChat have censored Scott Morrison's post to the Chinese public, on the grounds it "involves use of content that incites, misleads, has non objective facts" or "fabricates societal/historical issues", as the stoush between China and Australia continues apace.

On Wednesday night, people were blocked from viewing the Prime Minister's post, and were instead met with a message which said "Unable to view this content because it violates regulations" in English before continuing in Mandarin.

"Involves the use of inciting, misleading, or contrary to objective facts, text, pictures, videos, etc.," the WeChat warning said. "Fabricate social hot spots, distort historical events, and confuse the public."
Obviously, it is high time we banned WeChat. It is a Beijing edited mode of media control for the Chinese diaspora.
Joe Biden declared he would not lower Chinese tariffs until a full review and his incoming defense secretary tweeted support along with the US ambassador:
The Australian people have made great sacrifices to protect freedom and democracy around the world. As we have for a century, America will stand shoulder to shoulder with our ally Australia and rally fellow democracies to advance our shared security, prosperity, and values.

— Jake Sullivan (@jakejsullivan) December 2, 2020

But it is at home where Chinese pressure is bearing rich fruit. After hawks have won the propaganda war for a few weeks, today's media suggest that far from it being over, many cowards and cringers have been lurking in the shadows waiting for their chance to sell the country out. Today they come forth, encouraged by Anthony Albanese, leader of the Labor opposition:
"I remember Prime Minister [Kevin] Rudd giving a speech in China, in Mandarin, of course, which was critical of human rights issues, but done so in a way that also was designed to make clear our values but not designed to offend for offence sake," he said.

"And what we were able to do, and the Howard government was able to do as well, is have relationships that built that economic interaction that was very important for us.

"This government seems to have presided over a complete breakdown of relationships."
Did any of them face a rapacious Xi Jinping? No. Was it the same world? No.  To underline the point, which of China's 14 conditions of Australian surrender does Albo endorse for peaceful co-existence?

I guess, all of them, given that is the only way that China will "pick up the phone."
But wait, there's more. So much more Labor treason. The Labor state premiers are unbelievable. From Manchurian Dan:
He said that image was "just beyond the pale".

"It's wrong. I condemn it," he said. "I would hope the rhetoric, the commentary, social media posts, comes to an end."

…"This relationship is far too important to farmers, to manufacturers, to workers, to profits for Victorian companies and therefore prosperity for our state," Mr Andrews said.

"This is not just our biggest customer, but it is all about jobs. We need a good relationship but it has to be a fair and respectful one."
Mark McGowan:
"I just want us to continue to have good, friendly relationships with our long-term trading partners.

"They buy an enormous amount of our products, we buy a much smaller amount of their products.

"It's been a beneficial relationship for both countries and I think we need to make sure we have cool heads and work things out by discussion and not confrontation."
Anastasia Palaszczuk:
"What the mining companies are saying to me is the last thing they want to see are mines closed in Queensland," Ms Palaszczuk said.

"That could have an impact on Queensland jobs.

"It's not just Queensland — it's Western Australia … private companies are saying to us, as heads of government, that they are concerned for local jobs — and we are seeing that across now a whole different variety of sectors, so it is a national issue.

"We have National Cabinet next week, so I'm quite sure it will be raised at National Cabinet."
Presumably, they all endorse China's 14 conditions of Australian surrender as well.
Treasurer Josh Frydenberg made the apposite point:
The Treasurer on Thursday said Mr Albanese should say whether he was ready to muzzle free speech or water down foreign interference laws in response to China's demands.

"If the Labor Party wants to play politics with this, it's only fair they explain which of the 14 grievances that China has listed that they would back down on?" Mr Frydenberg told ABC News.

"When it comes to a free press, that goes to the heart of our identity and our society. When it comes to a democratically elected Parliament and the ability of MPs to speak their mind, that's also at the heart of our democracy.

"When it comes to foreign investment and putting in place of protections for the national interest, I'm sure they have bipartisan support and other elements of national security and foreign interference.

"What we have done is try to defend and preserve and enhance the national interest as you'd expect us to do."
Exactly. Which essential pillars of a free society is Labor prepared to sell to Beijing? China has made it plain that we must meet them all for good relations so by Labor demanding action to repair the relationship is ipso facto agreeing with all 14.
At the end of the day, it doesn't really matter anyway. If you give in on one then you give on all. China will simply threaten trade again whenever it needs a Labor errand.
Frydenberg also warned that decoupling will cost the recovery which is true enough. But how much? Jason Murphy provides a terrific chart at Crikey:
Can Australia break its dependence on trade with China? There are precedents. Not all of them are hopeful.

Australia has had a single dominant trading partner before. We were locked into the UK economy first and then, much later, to Japan.

As the chart shows, China's outsized relevance to our national wealth is not without precedent. Japan had a similarly big role in the 1970s and before that the UK was even more dominant.
There you have it. We've done it before without all of today's hysterics. Arguably it will be easier as well. Chinese demand isn't diminishing like Japanese did. It is shifting to other suppliers which means they will leave holes in other markets that we can fill. It's entirely manageable. So what if it costs us a few dollars and jobs for a few years.
All of my worst fears have come true. Australian Labor is now the effective functioning arm of the Chinese Communist Party in Australia.
It must NEVER see power.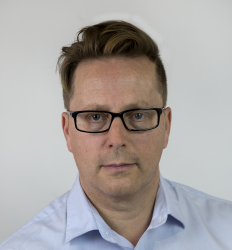 Latest posts by Houses and Holes
(see all)