The ferrous complex was mixed on January 7, 2022 as spot and steel lifted but paper fell:
The rally over Xmas looks like pretty typical seasonality to me. Steel mills finished the year with low iron ore inventories, despite the great and growing port pile, and enough hope for stimmies that restocking made sense.
The latest steel output data is also past the worst of the shutdowns, even if it remains very weak, from CISA: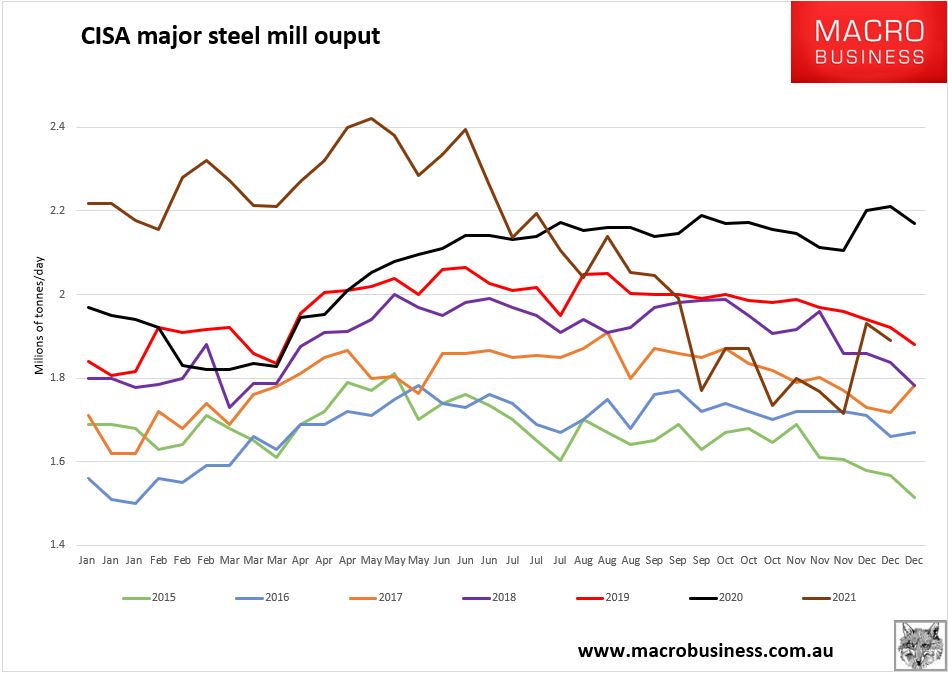 However, steel inventories immediately jumped as well so it is not improving sales that have triggered the steel output lift. A fact born out by another disastrous steel PMI read in December. See still rapidly diminishing new orders: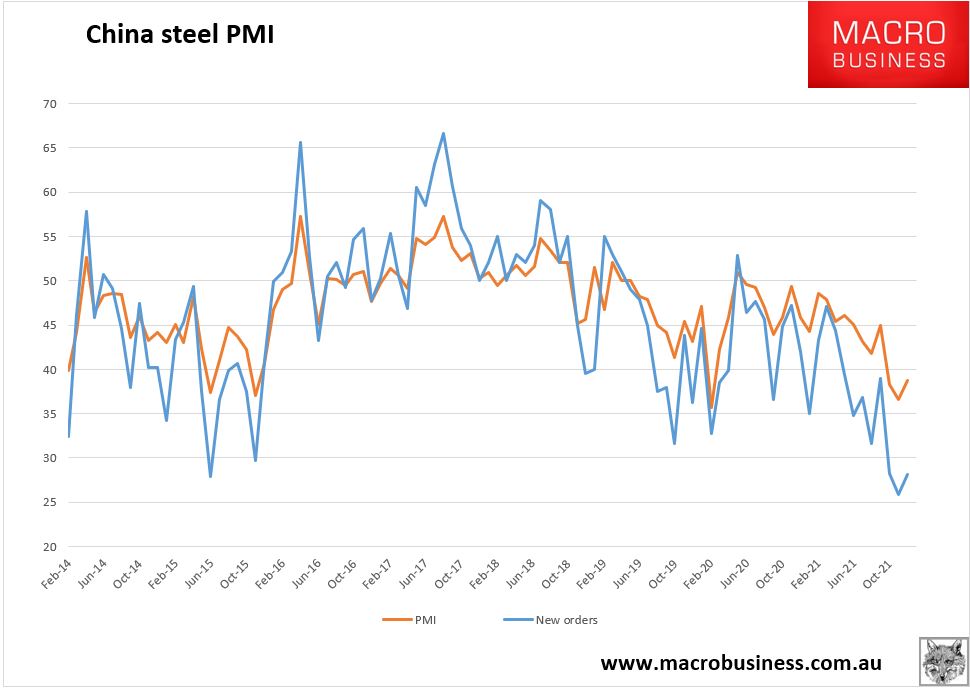 So, the setup remains very weak. In normal times, I would expect the above to have iron ore hovering somewhere between $50-70 as weak fundamentals vie with the inventory cycle.
The difference today is steel recycling remains shut down: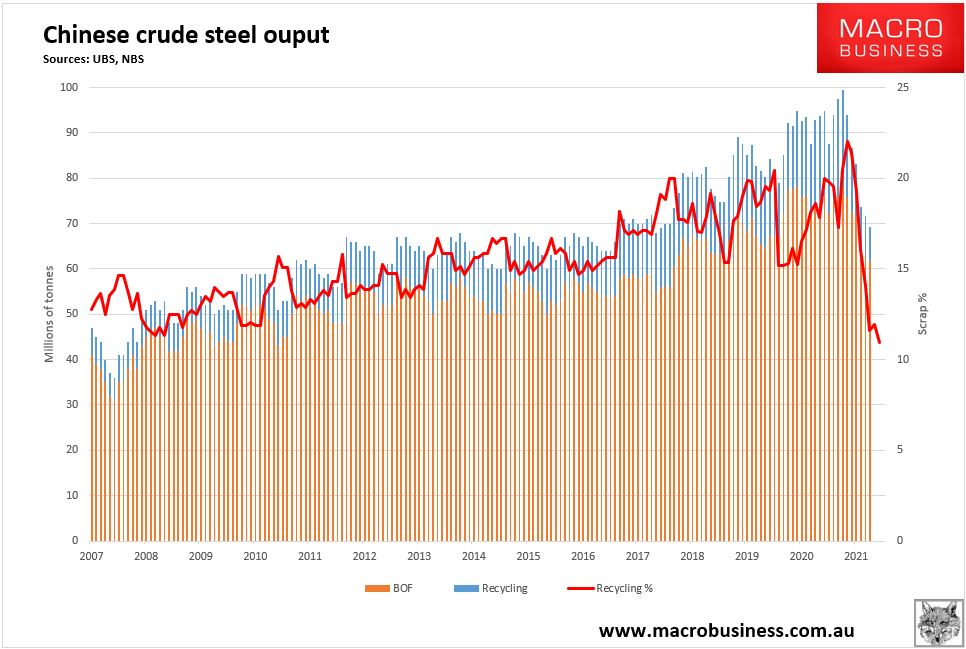 In November, the latest data, recycling made up just 11% of output, half of H1'21 output.
When will it turn back on? It was shut owing to the coal energy crisis. But coal prices have normalised even if they are at the top of old ranges: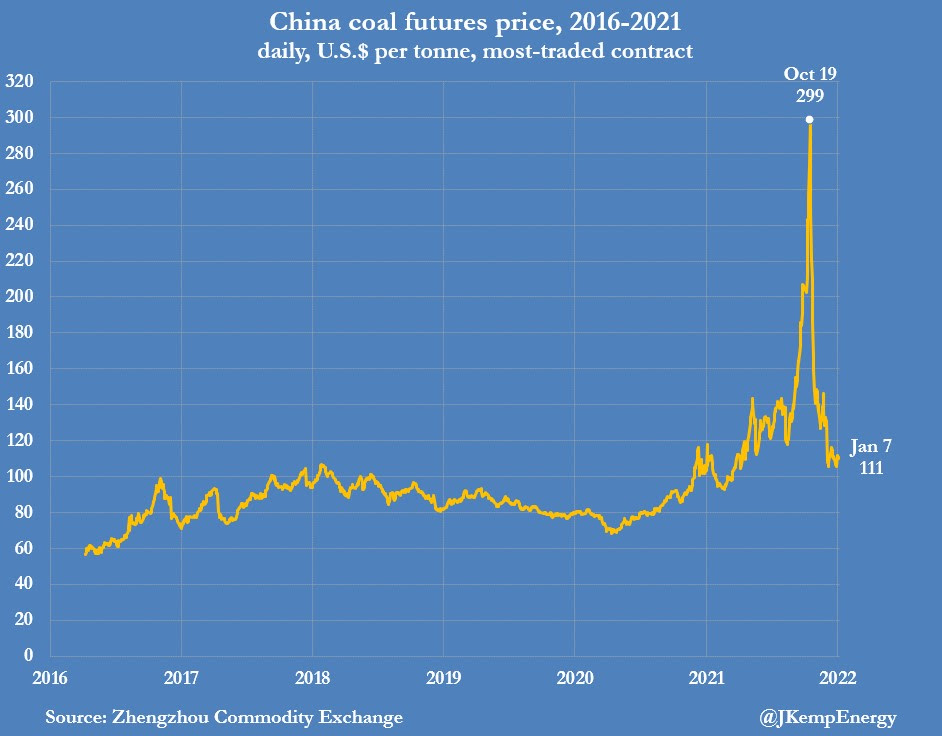 Coal inventories have also normalised as Chinese mines chuck the stuff out at a record pace: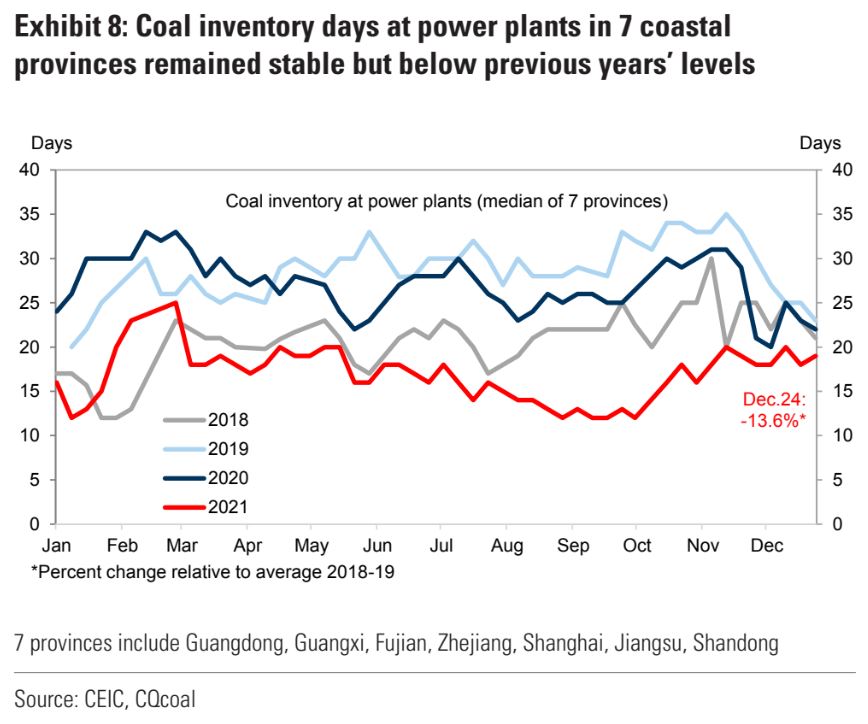 Enough that coal-fired power has rebounded after the November energy shutdowns: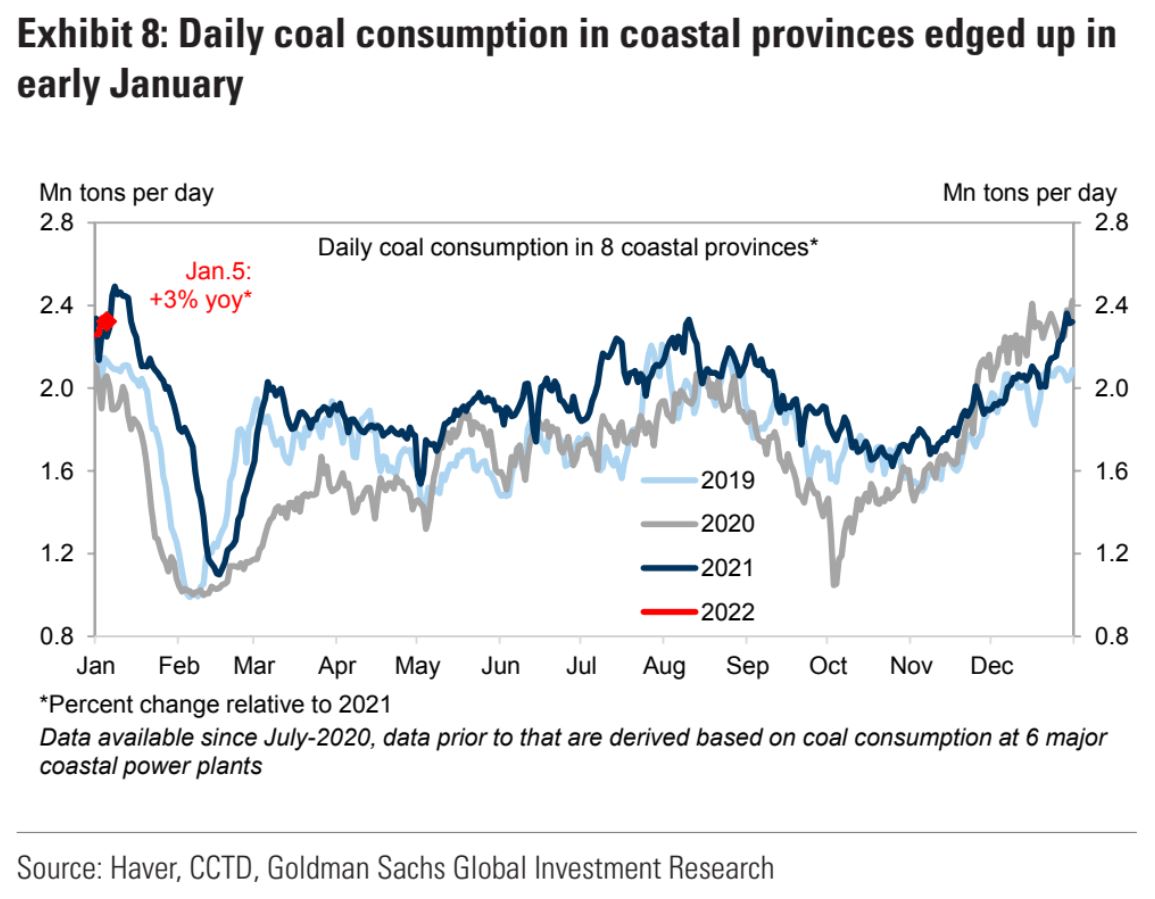 Is EAF output already rebounding as a part of that? If not, when will it? Frankly, it is the only question that matters given 120mt of offline steel recycling is protecting iron ore and coking coal demand volumes to the tune of 200mt and 100mt respectively.
Are Chinese authorities waiting until the end of winter to ensure that there are no power outages before any resumption of scrap output? If so, the Winter Olympics won't be the start of the ferrous rally but the end.
Then there is this from Chinese authorities two weeks ago:
In the 2021-25 raw material development plan, authorities said iron self-sufficiency would be "significantly" increased by lifting the supply of scrap steel to more than 30 per cent of the total, encouraging domestic mining and reducing steelmaking capacity.
If Chinese demand falls 1% per annum and it reaches 30% scrap by 2025 then the cumulative loss of iron ore demand will be devastating: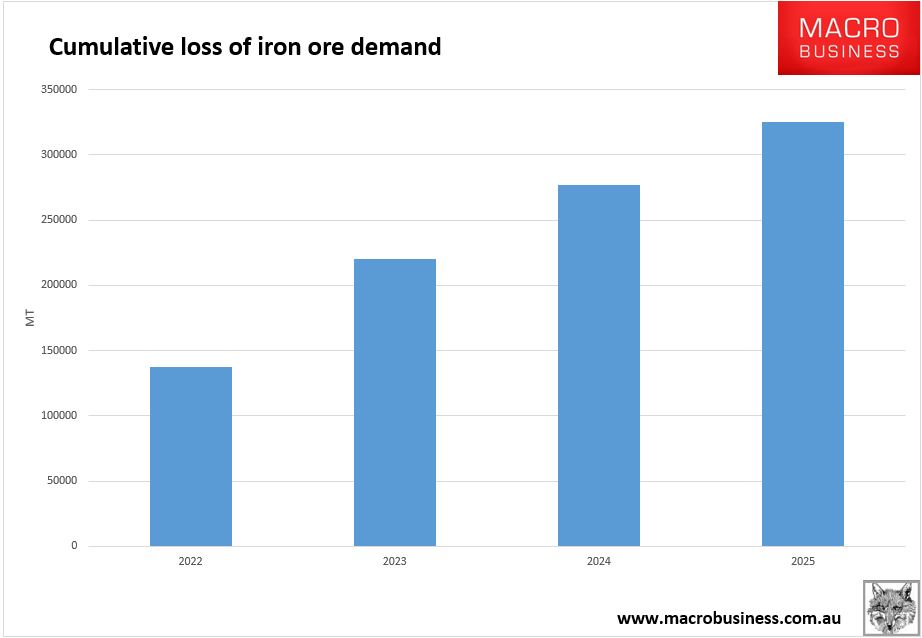 Both short term and long there is a scrap metal Sword of Damocles hanging over the iron ore price and it will fall when some faceless Chinese bureaucrat says that it should.
Today's market price has not, perhaps cannot, "discover" this.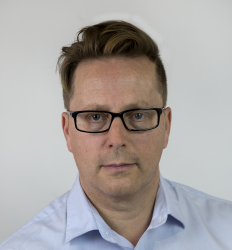 Latest posts by Houses and Holes
(see all)