The ferrous complex flamed out on January 24, 2022:

Not much to report beyond global market jitters.
Chinese property is chewing through its problems:
China's efforts to spur asset sales by cash-strapped developers are starting to gain momentum with a flurry of deals involving state-run rivals, potentially easing the industry's debt crisis.

In recent days, stressed property firms Agile Group Holdings Ltd. and Shimao Group Holdings Ltd. have announced sales of stakes in companies to state-owned enterprises to raise cash. Regional lender Shanghai Pudong Development Bank Co. priced a bond to help fund loans for mergers and acquisitions in the sector, and at least two state-owned developers announced plans to issue such M&A notes.

Chinese regulators see asset sales as a key step to easing the liquidity crisis that's afflicting the real estate industry and impeding an economic recovery. Authorities in December eased limits on borrowing by major property firms used to fund M&A, part of efforts to engineer a soft landing for the sector after years of debt-fueled expansion.
It's a bit late for that! We're already in a -30% hard landing! There is also this:
"The property market had been under pressure because (the government) wanted to deleverage and to some extent they achieved that," Sambor said. "Now China wants to make sure that the rest of the sector is not at risk."

Some international investors expect state-owned enterprises (SOEs) to help smooth debt restructurings, but others worry that it could open the door for Beijing to use the limited returns to pay its local debts first.

Sambor said a sector restructuring cannot be led by the state because private sector involvement in the property market is very large.

"SOEs are a significant part of the market but are not dominating it so it is difficult for them to engineer an SOE-lead restructuring. You need to have strong participation from the private sector," he said.
I concur. MOAR stimulus will be required yet. So long as credit flow to developers is choked by the three red lines, the cash rate will fall.
But, SOE progress does indicate some progress meaning the kitchen sink may not be needed.
If so, this is bearish for iron ore.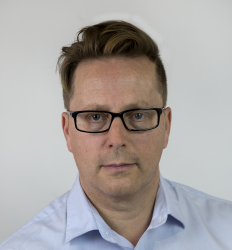 Latest posts by Houses and Holes
(see all)