The ferrous complex flamed out on January 14, 2022 as everything fell:

It looks like the pre-Olympics restock is sputtering and a slew of bad data landed on the market as well.
CISA output for the first 10 days of January fell back sharply and is down roughly 10% year-on-year. Inventories climbed sharply which is typical for this time of year: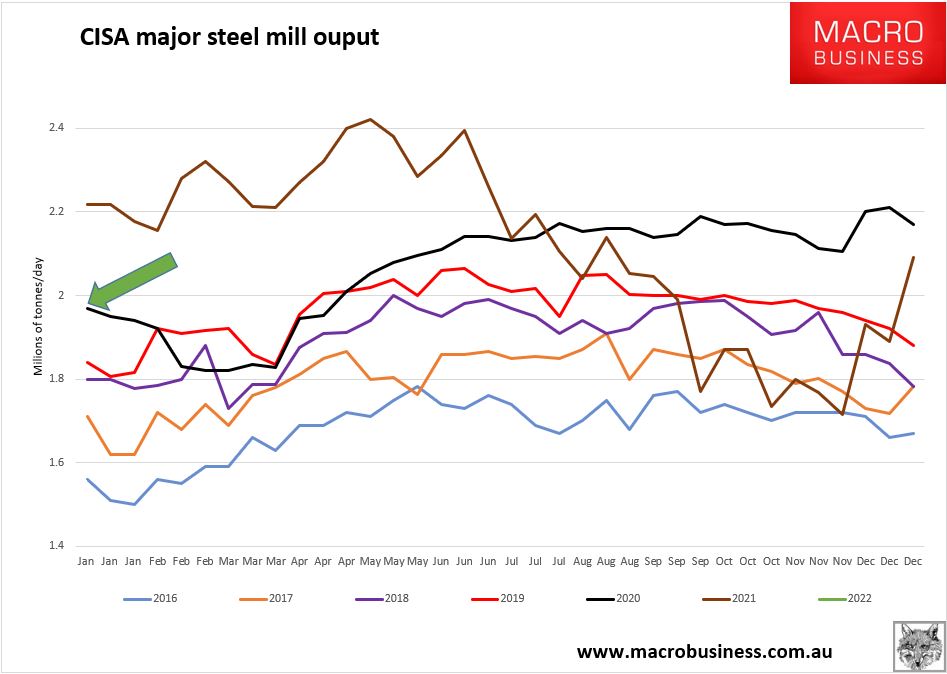 Chinese December trade data was also weak with iron ore imports a lousy 86.07mt: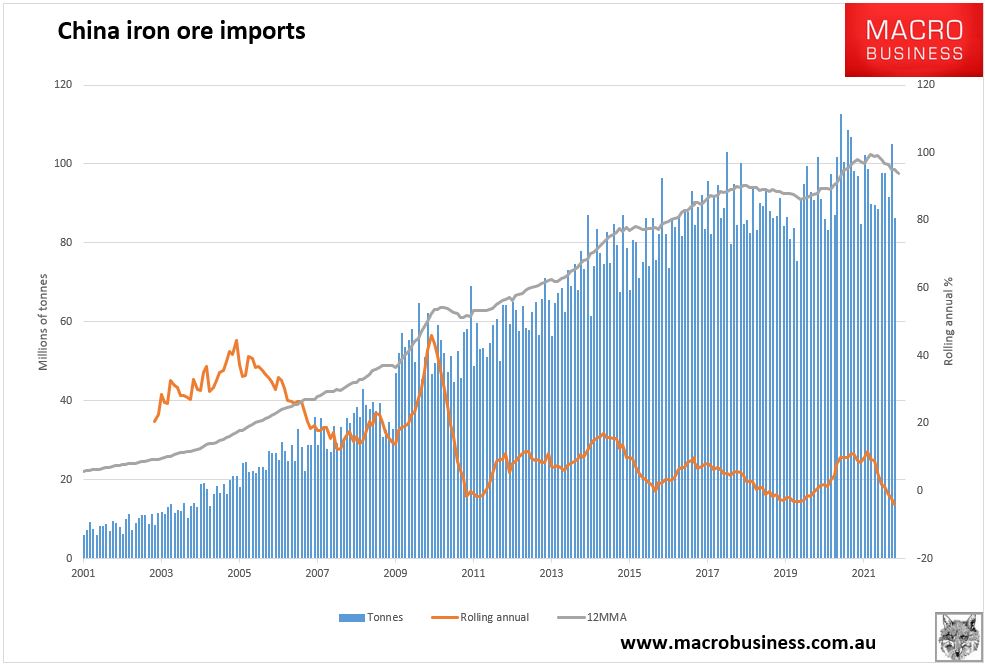 The rolling annual and 12MMA have rolled sharply. Both will get much worse yet given H2'21 was down much more sharply.
There was some better steel exports data despite tariff bans which shows that the moment Chinese steel overproduction returns it will flood global markets and sink prices: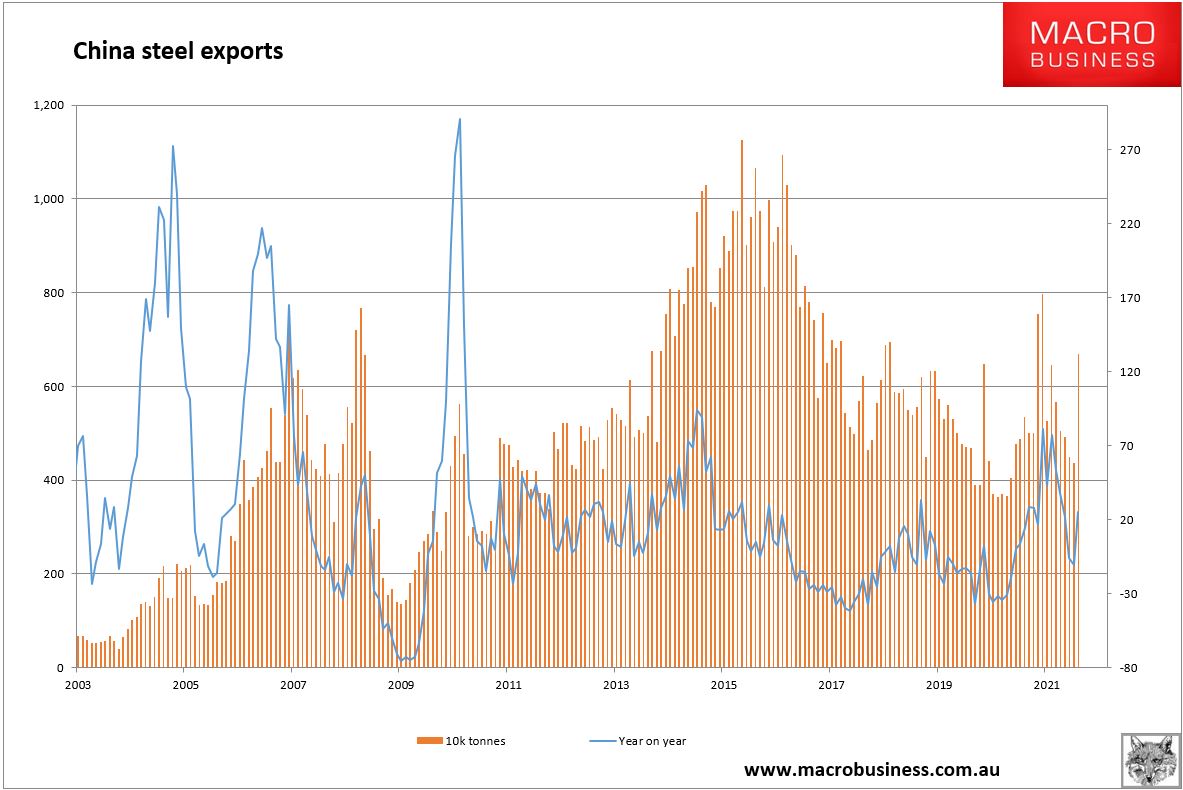 This might have absorbed some of the iron ore glut but only if the Chinese steel recycling sector stays offline to the tune of 12omt and that is not likely. Coal and power prices are still falling and the energy crisis is well and truly over in China:

My base case is that today's December China data will record the start of resuming steel recycling and it should ramp up from here, absorbing any short-term demand upside from early year infrastructure stimulus.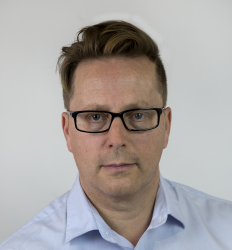 Latest posts by Houses and Holes
(see all)