Wall Street's commodities bubble is going swimmingly. The latest bucket shop to push the new 'supercycle' is Morgan Stanley:
Commodities outperformed equities in 2021, but only for the second time in a decade. It didn't used to be like this: in half the years between 1970 and 2010, commodities beat equities. Given several tailwinds, we think this can start to happen more often again.

Rally to continue: The Bloomberg Commodities Index rallied 27% in 2021, compared to the MSCI World, which returned 'only'22%. This was only the second year since 2010 that commodities outperformed equities. Several tailwinds,however, boost commodities' prospects for coming years:

#1 Demand for inflation protection: Commodities remains an effective hedge against rising inflation expectations. Whether inflation will subside again or stay elevated is an open question, but the potential for higher inflation is there – in this respect, the next decade is unlikely to look like the last. As time goes by, we expect that this will continue to support investor demand for commodities.
#2 Energytransition is net-positive: Decarbonisation of the energy system requires a broad range of commodities. Solar, wind, hydrogen and electric vehicles need large amounts of copper, aluminium, lithium,nickel, steel and other metals. For other commodities – primarily oil & gas – the energy transition creates demand-uncertainty, which already weighs on investment, tightening supply before demand rolls over.
#3. Hedge against geopolitical risk: Geopolitical disruptions typically impact commodity supply far more than commodity demand. As a result, commodities tend to offer protection against these risks.
#4. Re-opening still to support demand: Demand for several commodities, in particular oil, is yet to normalise fully. At the same time, $11 trillion in post COVID government spending measures will likely boost both GDP and commodity demand.
#5. Under-investment at play in several markets: Over the last 5+ years, capital has not flown to the Resources sector. Investors in both Oil & Gas and Metals & Mining put pressure on companies to increase distributions and reduce capex. By now, several commodity markets have limited 'margin of safety'.

Focus on oil, aluminium, nickel, iron ore and sugar: The oil market will likely see a 'triple deficit' by 2H, requiring higher price, which likely also impacts sugar. Aluminium remains supported by high power prices. Nickel is boosted by EV growth. Iron ore is also set to benefit from recovering steel production in China. On the other side, our view on natural gas leans bearish, and we see downside for copper, zinc, carbon credits and thermal coal.
On point one: do you expect to see 3% inflation over the next five years in the US? I don't. Commodity indexes are already priced for higher than that.
On point two: the energy transition is easily manageable in terms of volumes because so much new material is made available via increased recycling.
On point three: geopolitical risk can go either way depending upon which commodity. For now, yes, it is supportive largely thanks to Russia.
On point four: yes, oil demand is yet to fully normalise but there is still plenty of it as the price draws in more shale. The Fed ain't waiting around for it to go higher. It's seeking to squash demand now.
On point five: meh. Most of the current shortages are either the result of COVID supply crunches which will also normalise or hoarding which the Fed is coming after now.
I agree on the point that there will be ongoing bullish cycles for commodities. From time to time, the energy transition will throw up shortages that will require higher prices. But these should be within a declining trend as renewable output rises and drives the price of energy towards zero. Also, financial demand will ebb and flow with Fed cycles.
However, with commodity prices already so high, the Fed tightening fast, an unwind of global supply-side COVID distortions in the offing, Chinese domestic demand in trouble, a global deflationary shock looming, and various shortages being nothing more than hoarders that will puke if the price falls, the risk-reward of buying dirt right now is clearly tilted towards running in the opposite direction!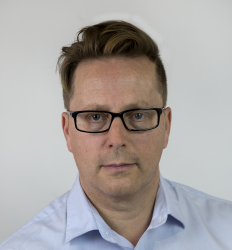 Latest posts by Houses and Holes
(see all)