As I have said throughtout the last six months of global energy chaos, there is no underlying shortage of anything. What there is is two many dollars chasing crazed narratives that blow prices sky-high in a period of days before collapsing again.
To decribe this as a crazy outcome in the most capex demanding and longest duration investment segment, not to mention the lynhcpin of civlisation itself, doesn't quite say it.
Oil is an ongoing lunacy. The latst IEA oil report is soothing:
A surge in new Covid cases is expected to slow the recovery in global oil demand, with air travel and jet fuel most affected. On average, oil demand has been revised down by around 100 kb/d since last month's Report for both 2021 and 2022. Global oil demand is now set to rise by 5.4 mb/d in 2021 and by 3.3 mb/d in 2022, when it returns to pre-pandemic levels at 99.5 mb/d.
Global oil production is poised to outpace demand from December, led by growth in the US and OPEC+ countries. As this upward trend extends into 2022, the US, Canada and Brazil look set to pump at their highest ever annual levels, lifting overall non-OPEC+ output by 1.8 mb/d in 2022. Saudi Arabia and Russia could also hit records if remaining OPEC+ cuts are fully unwound. In that case, global supply would soar by 6.4 mb/d next year compared with a 1.5 mb/d rise in 2021.
Refinery throughput surged by a hefty 1.9 mb/d in November and is forecast to rise by another 660 kb/d this month, when it is set to breach the 80 mb/d threshold for the first time since the start of 2020. For 2021 as a whole, refinery runs are forecast to rise by 3.1 mb/d on average, recovering just 42% of 2020's decline. Another 3.7 mb/d increase in throughputs is expected in 2022.
OECD total industry stocks fell by 21.2 mb in October, as a build in crude oil inventories was more than offset by sharply lower product stocks. At 2 737 mb, total stocks were 243 mb below the 2016-2020 average. Preliminary data for November show industry stocks decreased by a further 23 mb, and crude oil held in short-term floating storage rose by 8.4 mb to 134.5 mb.
But, markets aren't listening, except to themselves and Goldman Sachs, the great bubble machine, insisting on $100 plus: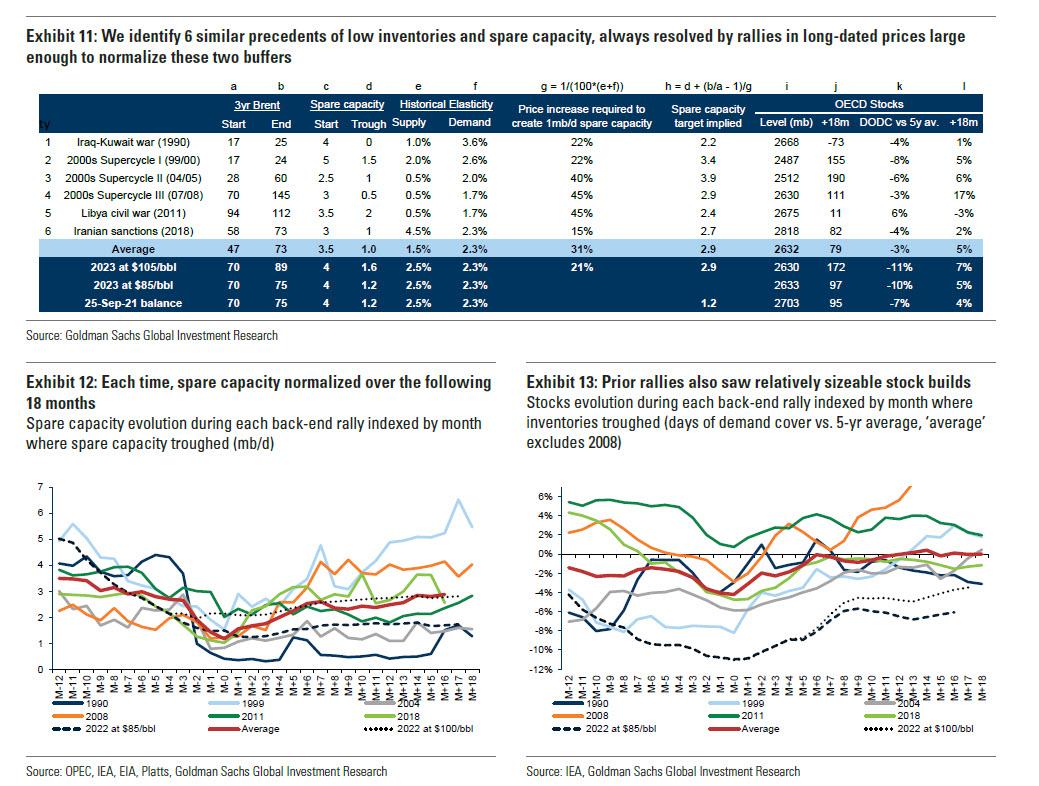 But let that slide. Oil is always a speculators market and I am yet to meet a bearish analyst. It will flame out whenever the Fed gets to squashing enough demand and at that point Goldman&Co will puke the barrels that they hold off the market while contending there is a shortage.
More crazy is the chaos that has engulfed the stationary energy fuel markets. These are in outright abundance. But prices are still at loony levels, unimaginable one year ago.
The sister fuels of thermal coal and gas capture it best. Thermal coal production is in an outright boom as China pukes the stuff at record levels: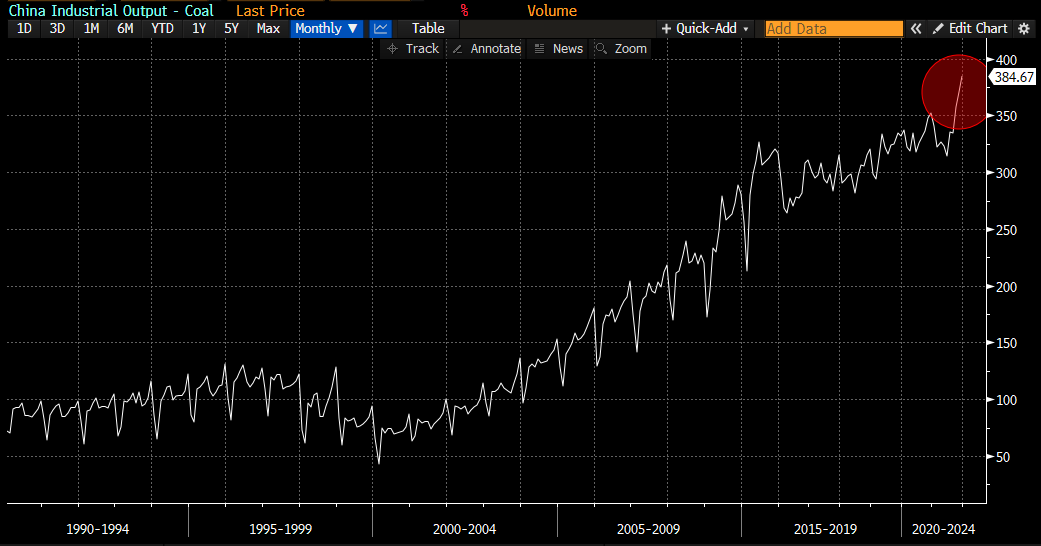 The seaborne market is temporarily crimped by Indonesian restocking but there's plenty of idle tonnes there as well. Yet prices are mad again: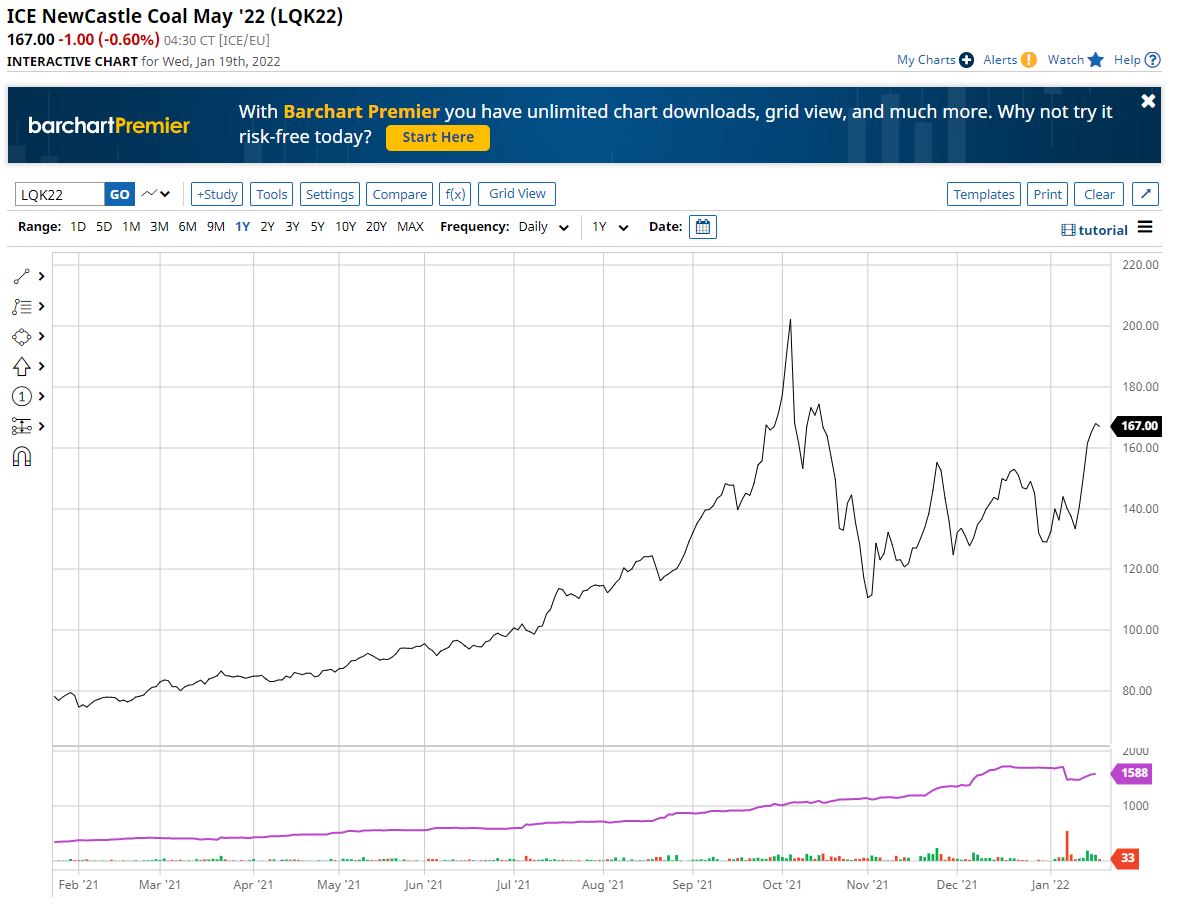 The recent rally has even re-spiked crashed Chinese prices but it can't last given that market is now normalised: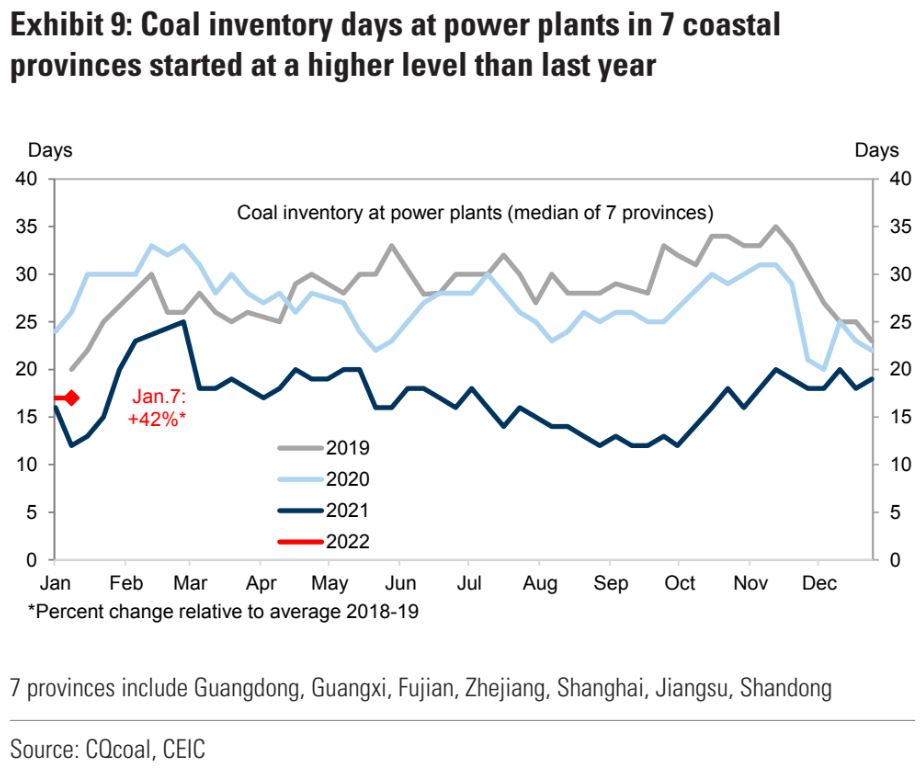 Add to that, this:
Top Chinese liquefied natural gas importer is offering to sell dozens of spot cargoes this year, indicating the world's biggest buyer is well-stocked.

The trading arm of Sinopec issued a sales tender offering up to 45 cargoes for delivery between February and October to ports in North Asia, according to traders with knowledge of the matter. This is the first time the oil major — traditionally a buyer — has issued such a large sales tender, the traders added.

The surprise move will likely spur bearish sentiment in the LNG spot market, which has slumped over the last few weeks as Asian importers curbed purchases on the back of high inventories. With the end of the peak winter demand season within sight, traders are betting that the region will avoid a crippling supply crunch.
This has resumed the crash in global gas prices. JKM is sinking:

And European gas prices are doing likewise:

This is depite an intensification in Russia's suicidal campaign to lose the European gas market over NATO encroachments. TSLombard:
What are the "military-technical" measures that Russia says it will fall back on to ensure its security in the face of NATO expansion now that the US and NATO have rejected its demands for security guarantees?
A popular answer to this question is "invading Ukraine" – triggering a very tough US sanctions campaign that would likely turn the present Russian market sell-off into a 2014-style rout.
But that answer is a misreading in our view: "military-technical" much more likely means reactive deployments of weaponry designed to create symmetrical insecurity.
This approach could yet lead in the end to sanctions-triggering Russian military action in Ukraine, with the Donbas still the key risk.
In that dire event, predictive analysis of sanctions sequencing and severity is market-irrelevant: the risk premium would balloon anyway.
In contrast to that binary sanctions risk, this geopolitical game is nonbinary: Putin's "useful tension" strategy may run alongside a negotiating track with underestimated potential.
Donbas risk is now better contained as Russia and the US each have their own reasons for wanting to prevent a blow-up.
No drivers here for a relief rally, but we expect markets to steady; and this will be followed by divergent performance of equities and bonds.
Overnight Germany also threatened to permamently sanction Nord Stream 2 as Europe imports record amounts of US LNG, which will only grow from here.
Russia has played an absolute shocker on this, gaining little while losing a lot.
Winter is also ending and it has been mild ensuring that no crisis has come anywhere from depleted inventories.
There is still the possiblity of armed conflict in Ukraine which would lift energy risk premiums again but the base case is that it remains a cold war of sorts with Germany ultimately approving Nord Stream 2 while also dramtically expanding European LNG import capacity. Meanwhile, China is going to flood global markets with coal and gas.
Without further geopolitical intensification, the global energy bubble will keep bursting this year not next.
Eventually, it will come to oil as well and that'll hint at the next Powell pivot.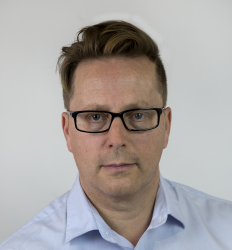 Latest posts by Houses and Holes
(see all)