Two preliminary schools of thought have emerged regarding to the nascent Omicron strain of the coronavirus.
The optimistic view is that the Omicron strain, while very contagious, could be actually far less lethal than the Delta or earlier strains. If this is the case, then Omicron could spread rapidly among the world's population, become the dominant strain, effectively vaccinate the world, deliver 'herd immunity' and end the pandemic.
This view was put forward as a hypothesis by former deputy Chief Health Officer Nick Coatesworth and others:
"If this is milder than delta, you actually want it to spread as quickly as possible. You want it to out-compete delta and become the predominant circulating virus.

"On current evidence I think it will. We should know the answer in a matter of days"…

Dr Rob Grenfell, a special health adviser at CSIRO, says omicron could turn out to be a good thing for living with the virus. "If this is less serious and becomes the dominant variant then it could be the next step in living with COVID-19"…

Dr Benjamin Schwessinger, an evolutionary biologist from the Australian National University… says the best option for humans is to have the virus follow the fate of the Spanish flu. One theory says it mutated itself up an evolutionary dead end. Another said it became the common cold or flu.
On the other side of the ledger, professor Stuart Turville cautions that "the history of SARS-CoV-2 variants has not been that they've become less severe over time":
Based largely on one South African doctor who has treated a number of Omicron cases and has noted mild and different symptoms, a narrative has taken hold that SARS-CoV-2 may mimic respiratory viruses like H1NI influenza and the common cold, which started out as a deadly Russian flu, and mutate into a more benign virus…

Stuart Turville is an associate professor in the Immunology and Pathogenesis Program at the Kirby Institute… [He] cautions against any assumption that viruses by and large become less severe over time with increasing mutations…

"The reality with viruses is it's each to their own," Professor Turville says. "There are lots of examples where that hasn't happened. "I'd say that what we know from all of the variants that are out there, I don't think we've seen one that's really gone down in severity.

"On the question of is this virus going to peter out, that particular question is going to be the hardest one to ask epidemiology and it will probably take us months to know whether that looks like being the case. It will probably be well into 2022 until we get clear data on that epidemiologically."
Professor Turville also notes that in the early days of the Delta outbreak, experts were opining that it looked like being less severe:
"There was a lot of talk coming out of the data coming out of England that Delta was less severe, but you were talking about a country that had high levels of infection in the past and also high levels of vaccination," Professor Turville says. "As it turned out, if you look to countries like South Africa, and those lower vaccine uptake, the disease severity looked pretty similar to previous strains"…

Those in South Africa who have caught Omicron are also relatively early in their disease progression and may become more ill as time goes on.
The bottom line is that nobody really knows what's going on with Omicron and it is far too early to draw conclusions.
Hopefully it will end up following the optimistic path put forward by Nick Coatesworth, thereby effectively ending the pandemic. But it could also go the other way and cause another wave of infections, hospitalisations and deaths.
The best thing for Australia's authorities to do is err on the side of caution, restrict international arrivals, and implement quarantine until the science around Omicron is settled.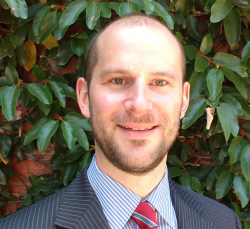 Latest posts by Unconventional Economist
(see all)