The 2022 World Inequality Report has comprehensively demolished the myth that tax cuts for the rich will trickle down. Instead, the rich are getting richer:
The richest 10% of the global population currently takes 52% of global income, whereas the poorest half of the population earns 8.5% of it…

Global wealth inequalities are even more pronounced than income inequalities. The poorest half of the global population barely owns any wealth at all, possessing just 2% of the total. In contrast, the richest 10% of the global population own 76% of all wealth…

Figure 2 shows income inequality levels across the regions. Inequality varies significantly between the most equal region (Europe) and the most unequal (Middle East and North Africa i.e. MENA). In Europe, the top 10% income share is around 36%, whereas in MENA it reaches 58%. In between these two levels, we see a diversity of patterns. In East Asia, the top 10% makes 43% of total income and in Latin America, 55%…

The world map of inequalities (Figure 3) reveals that national average income levels are poor predictors of inequality: among high-income countries, some are very unequal (such as the US), while other are relatively equal (e.g. Sweden). The same is true among low- and middle-income countries, with some exhibiting extreme inequality (e.g. Brazil and India), somewhat high levels (e.g. China) and moderate to relatively low levels (e.g. Malaysia, Uruguay)…

While inequality has increased within most countries, over the past two decades, global inequalities between countries have declined. The gap between the average incomes of the richest 10% of countries and the average incomes of the poorest 50% of countries dropped from around 50x to a little less than 40x (Figure 5)…

At the same time, inequalities increased significantly within countries. The gap between the average incomes of the top 10% and the bottom 50% of individuals within countries has almost doubled, from 8.5x to 15x…

The rise in private wealth has also been unequal within countries and at the world level. Global multimillionaires have captured a disproportionate share of global wealth growth over the past several decades: the top 1% took 38% of all additional wealth accumulated since the mid-1990s, whereas the bottom 50% captured just 2% of it. This inequality stems from  serious inequality in growth rates between the top and the bottom segments of the wealth distribution. The wealth of richest individuals on earth has grown at 6 to 9% per year since 1995, whereas average wealth has grown at 3.2% per year (Figure 9).

Since 1995, the share of global wealth possessed by billionaires has risen from 1% to over 3%. This increase was exacerbated during the COVID pandemic. In fact, 2020 marked the steepest increase in global billionaires' share of wealth on record (Figure 10).
The full report is available for download here.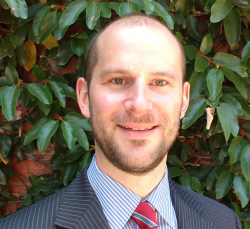 Latest posts by Unconventional Economist
(see all)