Last year, the Economic Policy Institute released research showing that the United States' temporary skilled visa scheme (H1B) was being used by employers to undercut local workers' wages.
The analysis was based upon the Department of Labor's Occupational Employment Statistics (OES) survey, which constructed a distribution of wages for each occupation in a specific geographic location.
The OES survey set four categories at 17th, 34th, 50th and 67th percentiles of pay for that location. Thus, if one was hired in the first category as a "Software Developers, Applications" in D.C., then the minimum pay or 17th percentile was $75, 000 while the median or 50% was $117,000.
The study found that the top 30 out of 53,000 companies (including the big four tech companies) heavily dominated H1B hiring and mostly hired in the first two categories significantly below the median wage.
The study also noted that the H1B immigration program was designed to hire employees with specialised skills not available in the local workforce. These special skills were supposed to be a function of education, inherent capability and experience. Therefore, most H1B hires should have been in level 4 well above the median.
However, based on the sheer volume and the salary pattern, there appeared to be abuse in the system such that American companies were using the H1B program as a form of wage arbitrage instead of the intended goal.
Accordingly, the study recommended setting the minimum salary floor for a skilled H1B visa at the 75th percentile rather than the 17th.
Fast forward to December 2021 and the H1B visa system is again in the spotlight with claims that it is being used to undercut workers' wages and conditions. From Politico:
More than 20 years after moving to the U.S., [IT worker Salil Choudhary] is skeptical of the visa program that brought him here. "It's a big scam," Choudhary said.

He isn't alone in that assessment. I spoke with current and former H-1B holders, U.S. workers, union reps, academics, lobbyists, recruiters and immigration lawyers on both sides of the political spectrum. While they differed on the specifics, many said that the program is used not to fill labor shortages, as corporations insist, but to cut costs. Critics say that businesses regularly game the system to pay H-1B visa holders below market wages, both exploiting foreign workers and stacking the deck against American job seekers.

As a candidate, President Joe Biden promised reform, saying "high skilled temporary visas should not be used to disincentivize recruiting workers already in the U.S. for in-demand occupations." Now in office, his administration is considering increasing the wages companies have to pay H-1B workers, which would reduce the incentive for companies to hire foreign workers…

But full scale reform is going to prove tricky for a president who campaigned as a champion for both workers and immigrants. Because while many pro-labor groups say the program lines the pockets of the likes of Google and Facebook at the expense of American workers, immigration advocates, along with business interests, oppose measures to rein it in, saying that doing so will hurt American competitiveness by narrowing access to a badly needed pipeline of high-skilled talent. Politically, H-1B reform is pegging two powerful Democratic constituencies against each other. Meanwhile, getting anything through a sharply divided Congress won't be easy…

Critics of the current program say this wage discrepancy is a powerful incentive for employers to avoid hiring U.S. workers…

"The whole [H1-B] model is to bring people who will happily work for 80 hours a week for less money," [Choudhary] said. "They want somebody who will say 'yessir,' 'yes ma'am.'" When a client expected him to match the long hours worked by his foreign colleagues for no additional pay, he chose to quit rather than be exploited.
Sadly, Australia has fallen into exactly the same trap.
The Australian Temporary Skilled Migration Income Threshold (TSMIT) has been set at an abysmally low $53,900, which was $8,500 (14%) below the median income of all Australians in August 2021 ($62,400), which includes unskilled workers (see table).
Setting such a low TSMIT explicitly incentivises Australian businesses to hire low cost foreign workers instead of local workers, as well as abrogates their need to provide training.
The simplest solution to give integrity to Australia's skilled visa system is to apply a pay floor equivalent to the 75th percentile of weekly earnings ($94,120 p.a. in 2021 – see above table) to both temporary and permanent skilled visa holders.
Doing so would ensure that Australian businesses can only hire foreign workers to fill highly skilled professions, while also eliminating the need for labour market testing or maintaining bogus Skilled Occupation Lists.
These simple reforms would maximise the economic benefits from skilled migration. Skilled local workers would no longer be undercut. Complexity of the visa system would be reduced. And lifting of the quality bar would reduce the overall level of immigration – both directly via having fewer skilled visa holders arrive and indirectly by making it harder for other temporary migrants (e.g. foreign students) to transition to a permanent skilled visa.
Labor should adopt these reforms as policy for the upcoming federal election.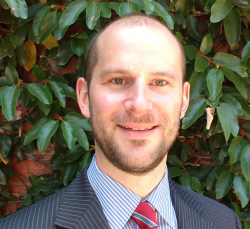 Latest posts by Unconventional Economist
(see all)