Preliminary research seems to suggest that most COVID vaccines offer almost no defense against infection from the highly contagious Omicron variant.
In particular, vaccines from AstraZeneca, Johnson & Johnson and those manufactured in China and Russia do little to nothing to stop the spread of Omicron, early research shows. And because most countries have built their inoculation programs around these vaccines, it could have a profound impact on the course of the pandemic.
The good news for Australia is that the only vaccines that appear to be effective against infections are those made by Pfizer and Moderna, reinforced by a booster. Both are the vaccine of choice in Australia. From the New York Times:
The Chinese vaccines Sinopharm and Sinovac — which make up almost half of all shots delivered globally — offer almost zero protection from Omicron infection. The great majority of people in China have received these shots, which are also widely used in low-and middle-income countries such as Mexico and Brazil.

A preliminary effectiveness study in Britain found that the Oxford-AstraZeneca vaccine showed no ability to stop Omicron infection six months after vaccination. Ninety percent of vaccinated people in India received this shot, under the brand name Covishield; it has also been widely used across much of sub-Saharan Africa, where Covax, the global Covid vaccine program, has distributed 67 million doses of it to 44 countries…

Researchers predict that Russia's Sputnik vaccine, which is also being used in Africa and Latin America, will show similarly dismal rates of protection against Omicron…

The Pfizer and Moderna shots use the new mRNA technology, which has consistently offered the best protection against infection with every variant. All of the other vaccines are based on older methods of triggering an immune response.
The better news is that most vaccines used worldwide do seem to offer significant protection against severe illness:
All vaccines still seem to provide a significant degree of protection against serious illness from Omicron, which is the most crucial goal…

Antibodies are the first line of defense induced by vaccines. But the shots also stimulate the growth of T cells, and preliminary studies suggest that these T cells still recognize the Omicron variant, which is important in preventing severe disease.

"What you lose first is protection against asymptomatic mild infection, what you retain much better is protection against severe disease and death," said John Moore, a virologist at Weill Cornell Medicine in New York. He called it "a silver lining" that Omicron so far appears less lethal than the Delta variant.
Moreover, early Omicron data suggests South Africa's hospitalisations are significantly lower in this wave, despite the rapid surge in infections: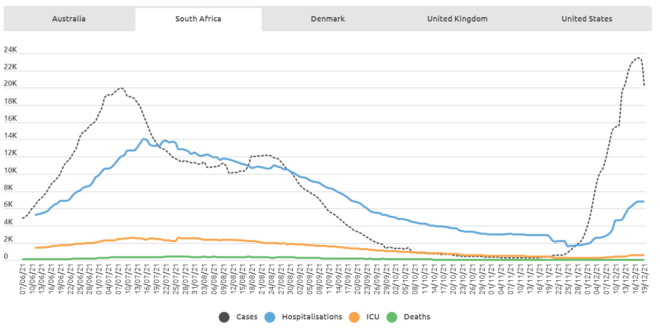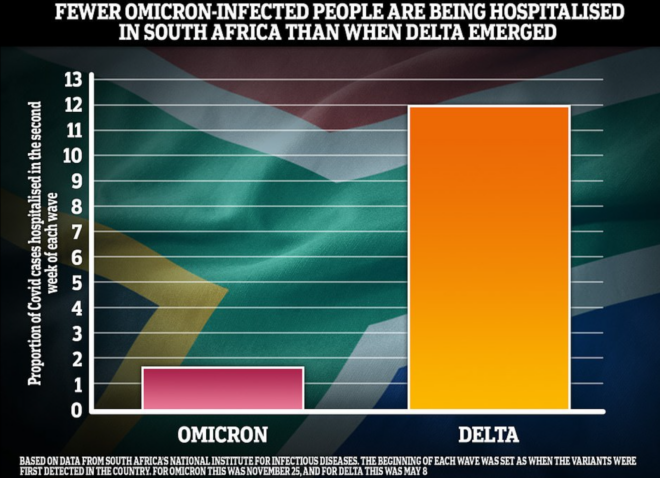 The optimistic scenario is that Omicron ends up being far less deadly, spreads rapidly among the world's population, becomes the dominant strain, effectively vaccinates the world, delivers 'herd immunity' and ends the pandemic.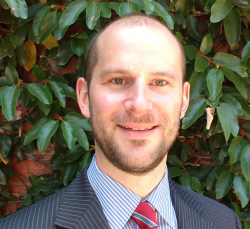 Latest posts by Unconventional Economist
(see all)