Over the weekend, federal Labor leader Anthony Albanese finally questioned the efficacy of endlessly flooding the nation with migrants to alleviate purported skills shortages:
Mr Albanese told News Corp "migration has always played an important role in the economy and will continue in the recovery, but it's important we take this opportunity to get the mix right".

"After eight years of attacks on training, the Liberals and Nationals are silent on why we've got skill shortages at the same time as 2 million Australians who are unemployed or underemployed.

"I also know it shouldn't be a substitute for training Australian workers for Australian jobs", he said, adding "we should not be a country where Australian workers are cut off from job opportunities".
Yesterday, Albanese repeated the dose claiming Labor would focus on skilling-up Australians if it wins the upcoming federal election:
"I've never questioned the need for migration, what I say though is we need to make sure that we skill up Australians"…

"We're not identifying where the jobs are today and the jobs of the future and then training Australians for them"….

Mr Albanese questioned the government's stance on migration saying the key to creating a more "resilient" economy was creating more skilled Australian workers.

"Common sense tells you that part of making our economy more resilient is skilling up Australians," he said.

"I don't want us to compete in the Asian century on the basis of driving wages and conditions down.

"I want us to compete on the basis of skilling Australians up and providing them with training"…

The Opposition Leader admitted that Australian workers need to be provided with opportunities to enter the workforce in skilled work.

"In the resources sector and other sectors of skilled work, they can be good, permanent, high-value, high-wage jobs," he said.

"Why is it that our first instinct isn't to provide those opportunities for Australians to get those skills so they can fill those positions?.

"Of course, there will always be a role for temporary migration… But we need to get the balance right of providing Australians with opportunities."
Former Labor cabinet minister Craig Emerson also penned an article in The AFR questioning big migration (coincidence?):
The Morrison government already has a plan to suppress wages through a resumption of temporary work visas for low-skilled workers in the agricultural, tourism and hospitality industries.

Just to be sure, the Morrison government this year withdrew its own bill to criminalise wage theft…

When the country's population grows, GDP grows with it, but GDP per person doesn't necessarily follow.

After the rebound, the economy will likely ease back to its pre-pandemic annual growth rate of around 2.5 per cent – the same as in the 2021 budget forecasts. Since around two-thirds of that pre-pandemic GDP growth was attributable to population growth, the domestic economy had been travelling poorly for about eight years.

Whichever party wins the coming election, a new economic reform program aimed at reviving productivity growth and ensuring the benefits of that growth are shared fairly will be essential.
Craig Emerson and other senior figures within Labor have long argued for more permanent migration in exchange for less temporary migration. So I don't yet perceive Labor's position as shifting towards a lower immigration policy, but rather reshuffling the composition of the intake. Labor appears to want to have its cake on immigration, while eating it too.
Nevertheless, recent comments suggest there's vigorous debate taking place within Labor on immigration policy, which holds hope that it may break the 'Big Australia' duopoly. Hopefully it will release a sensible immigration policy statement soon.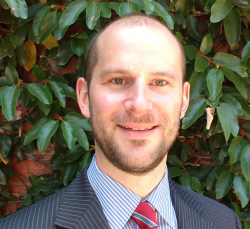 Latest posts by Unconventional Economist
(see all)