As the markets start to slow down for the year, its easy to get the ruler and calculator out and work out where wealth has increased across the world, in a year marked by a second wave of COVID and inflationary fears.
One thing that hasn't changed is inequality. The richer get richer – helped by the fact that the rich make the rules that govern who can get rich – with the global richest 1% "slice of the pie" having taken more than a third of all additional wealth accumulated since 1995, while the bottom 50 percent captured just two percent, according to the latest World Inequality Report.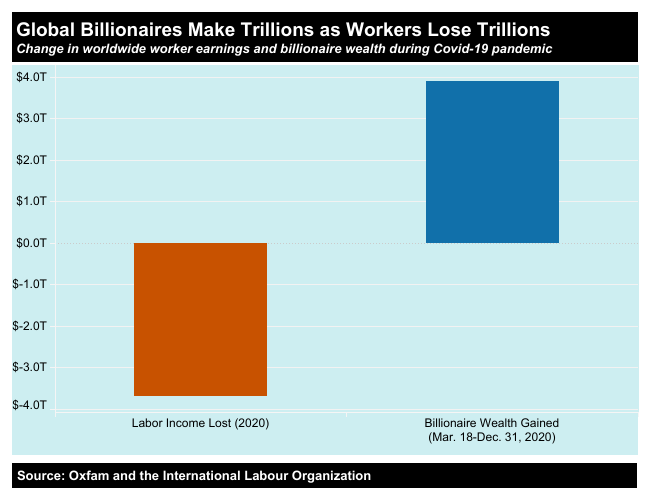 The main problem here and has always been that regulation of poverty is the dichotomy in taxation – the poorest see their main form of wealth – their labour – taxed heavily, while the richest see their main form of wealth – speculative and investment assets that grow enormously due to private debt creation and inflationary monetary stimulus – almost untouched by the hand of the taxman.
This global problem has been highlighted by the pandemic, causing such ructions as the Great Resignation in the US, the epicentre of inequality, with questions raised following almost all governments were able to "magically" find trillions in stimulus funds, nominally for compensation for staying at home, but most of which has ended up in the burgeoning bank accounts of corporate behemoths and the very wealthy – like the walking arsehole Gerry Harvey.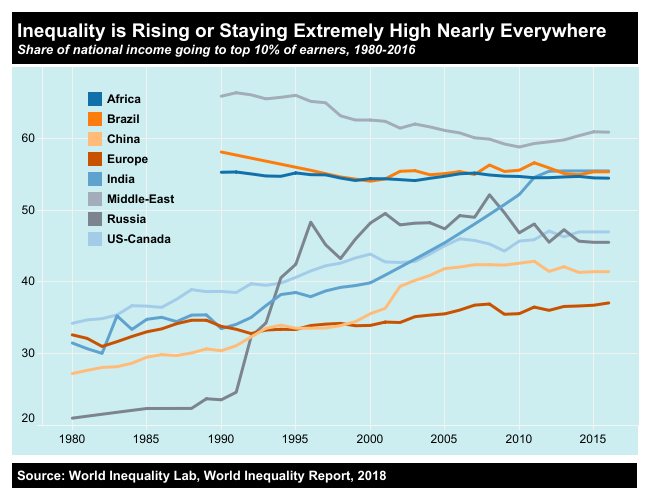 Changing the way we regulate wealth, i.e by taxation and legislation, will not happen due to the control of political and influential spheres (like the media) by the very wealthiest. This leads the world down a dangerous path that it has walked many times before following periods of social upheaval and a cleft in social morality like we're seeing around vaccines and how governments have reacted to the COVID pandemic.
So while the traditional "left" is absorbed and unfocused about structurally lesser important problems like diversity/gender representation etc, the real structural problem they face is the rising face of populism that plays straight into the hands of wealthholders who don't want any spotlight shone on their "slice of the pie", using the organic rise of extreme right wingers but also the ever-useful levers of mainstream media to change opinion.
2022 will be an interesting year to say the least.
Latest posts by Chris Becker
(see all)