Mizuho Securities with the note:
The OECD published its composite leading indicators (CLIs) for November on 9 December. They point to slower growth in the world's advanced and major emerging-market economies over the coming 6–9 months. The OECD sees a "possible peak" in the US, the euro area, and Japan, suggesting that growth may slow.

The US CLI slipped to 100.1 and the euro area to 101.0. Japan was unchanged from October, at 100.7. The assessment for all three was "possible peak."
Among the four major emerging-market economies, Brazil fell to 99.7, with an assessment of "slowing growth." India fell to 100.4, the same as China. Russia rose to 104.6.
Amid such an outlook, a number of central banks are now raising rates. The general view is that it takes 12–18 months for monetary tightening (rate hikes) to have an effect.
Applying downward pressure through rate hikes at a time when economic growth is already slowing could constitute overkill. Time will tell if this is the case. The Fed, often called the world's central bank, could cause damage when it starts to raise rates.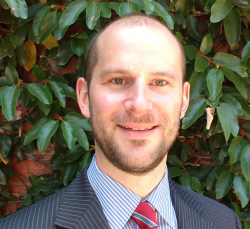 Latest posts by Unconventional Economist
(see all)