The energy crisis is back but its causes are narrowing swiftly to Europe where things are getting worse.
The European gas market is tightening as winter arrives and prices are up again: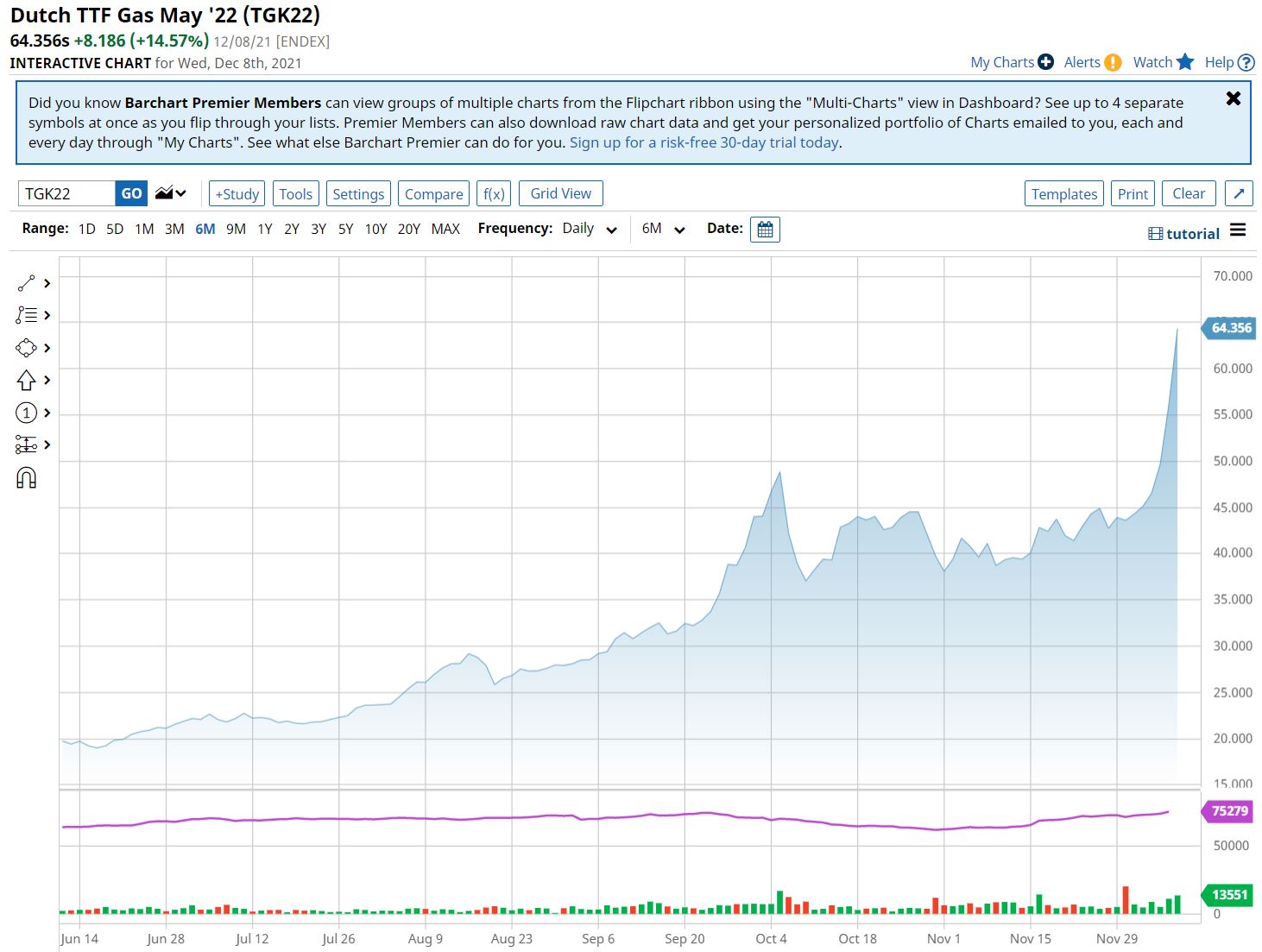 Driving JKM futures crazy: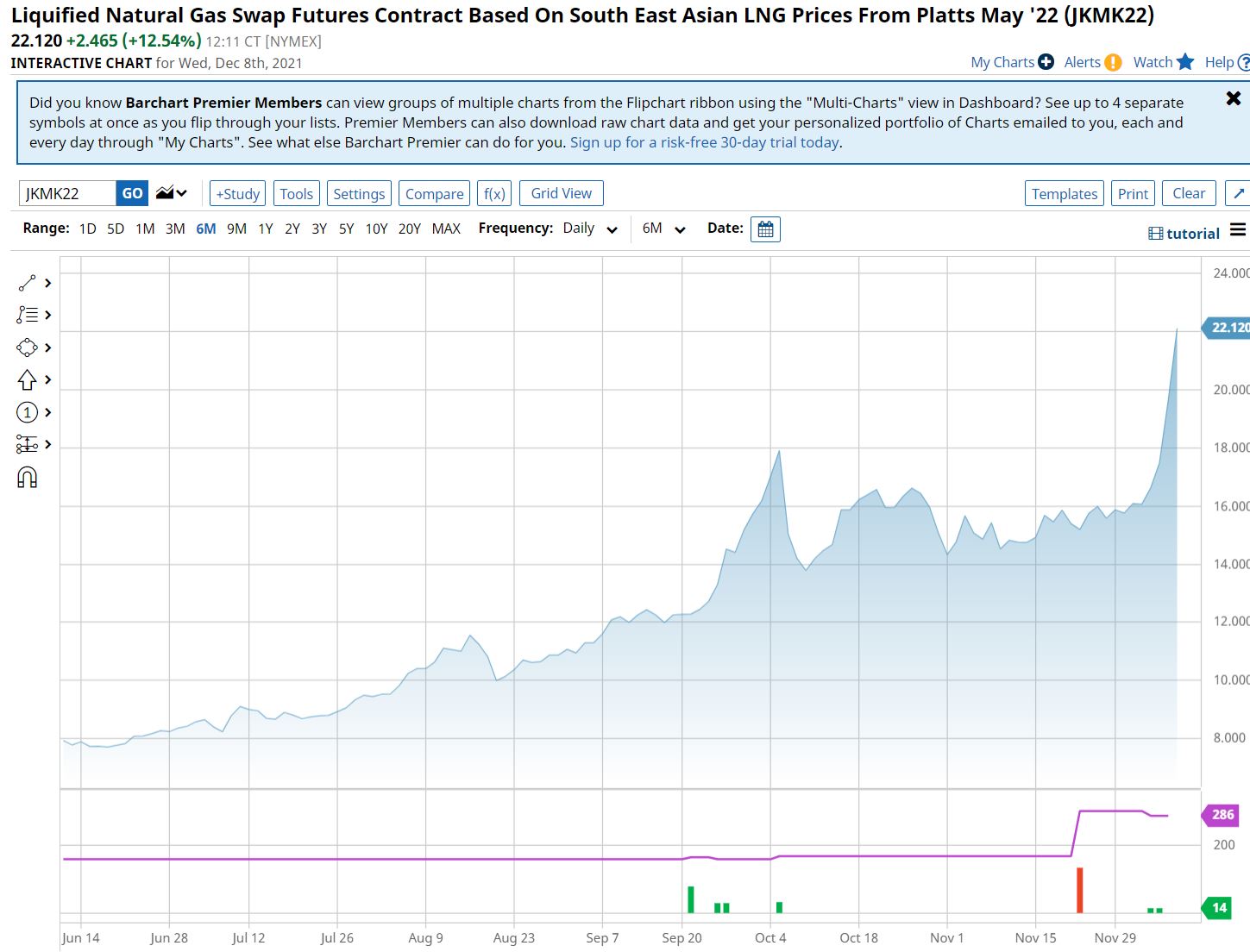 Lifting thermal coal: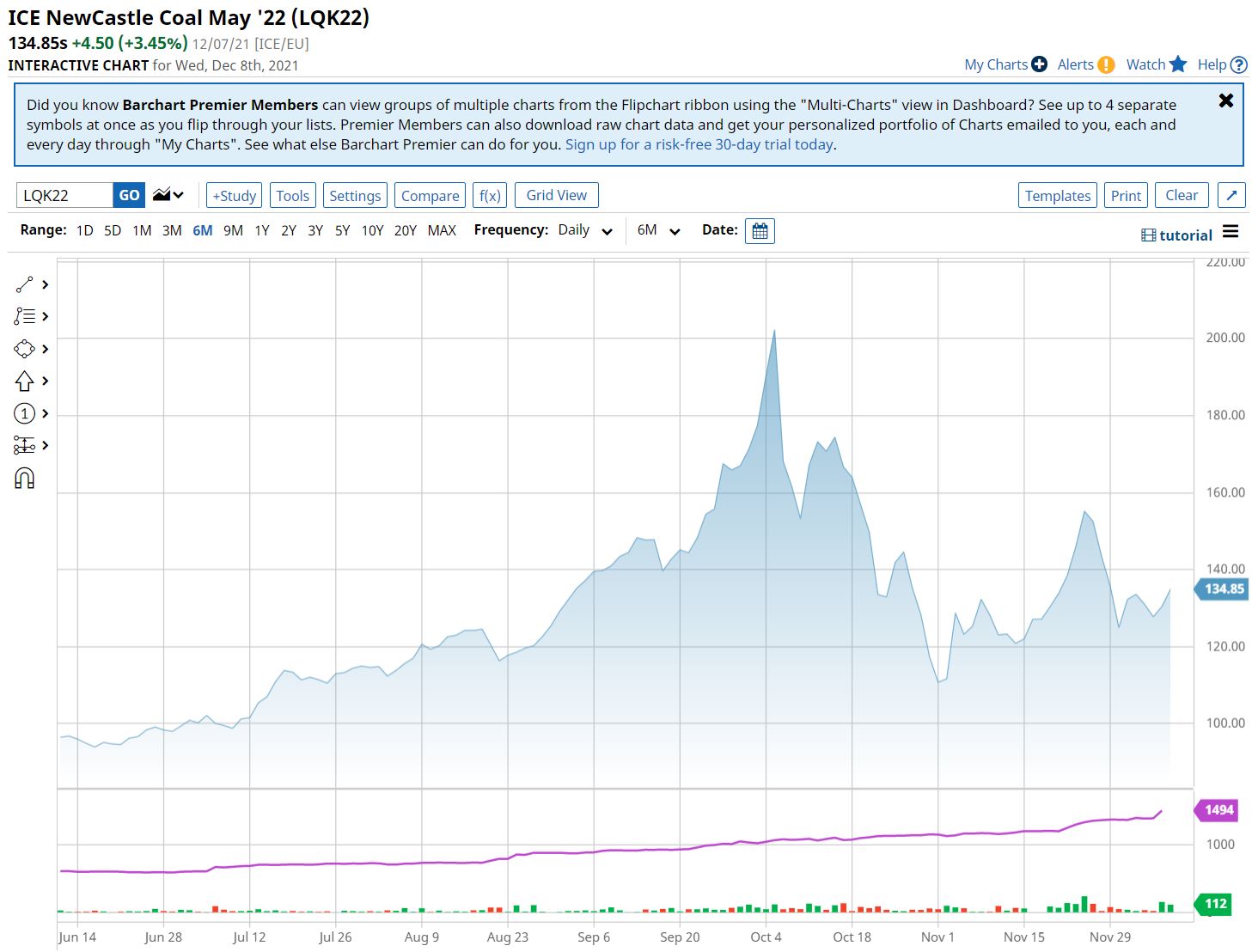 And coking coal: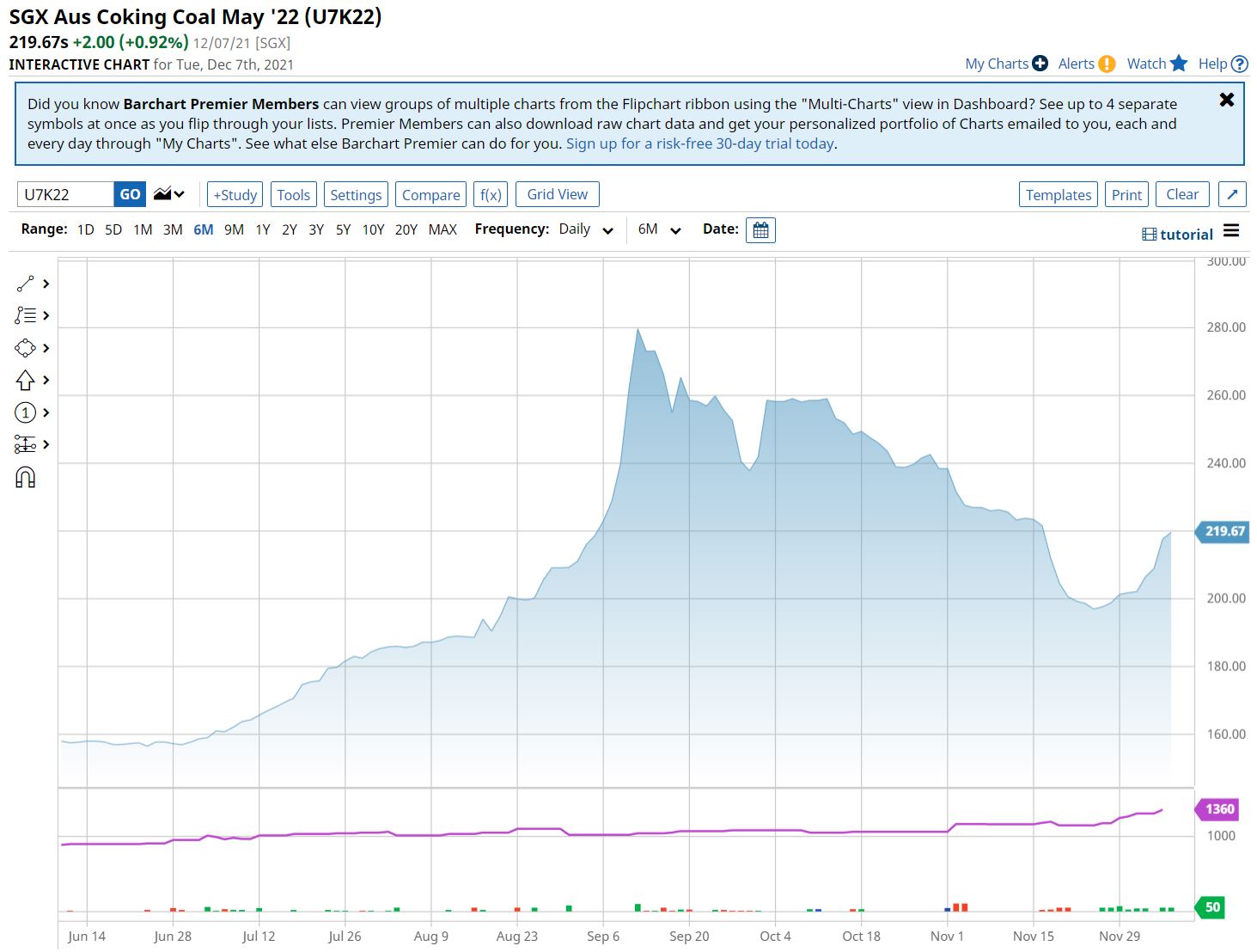 This all matters a lot to Australia. It also brings in iron ore via higher Chinese power prices that are keeping 120mt of steel recycling offline.
The latest newsflow is poor:
Germany would consider halting Nord Stream 2, the pipeline that will bring Russian gas to Europe, as part of a package of sanctions imposed on Moscow if it invaded Ukraine, according to people with knowledge of Berlin's position.

Germany's new chancellor Olaf Scholz is broadly supportive of the infrastructure project, as was his predecessor in the role, Angela Merkel. But the west has a broad palette of options for responding to a potential Russian invasion of Ukraine and stopping Nord Stream 2 is one of them, the people said.

They were speaking after US president Joe Biden used a two-hour call with his Russian counterpart Vladimir Putin on Tuesday to warn him of "strong economic and other measures" if he sends troops into Ukraine.

The Biden administration believes Russia, which has amassed up to 175,000 troops on its border with Ukraine, could be planning to invade its western neighbour "as soon as early 2022".

The dispatch of thousands of Russian troops into Ukraine would represent a huge escalation of a conflict that began with Moscow's annexation of Crimea in 2014, which quickly spread to Donbas, an eastern region of Ukraine that was seized by pro-Russian separatists, and has already claimed more than 14,000 lives.

Russia denies any involvement in Donbas but has supplied troops, logistics and material support to the armed separatists operating there, according to western governments.
Cripes. If that happens then there'll be an even larger global energy shock based around European gas flows from Russia.
Or is it just energy politics using hard assets to increase the pressure to approve Nord Stream 2?
This won't help, either:
Shipments from Norway are expected to slump by nearly 13% on Wednesday after the Troll field suffered an unplanned outage, according to network operator Gassco AS. Dutch front-month gas, the European benchmark, rose as much as 9.6%, topping 105 euros a megawatt-hour.
While that question goes unanswered, prices will be strong.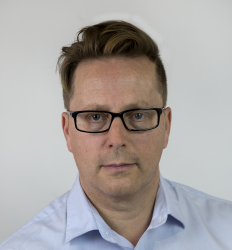 Latest posts by Houses and Holes
(see all)