The ferrous complex was mixed on December 1, 2021 as spot firmed, paper fell overnight and steel was up:

The news remains terrible:
China will boost domestic iron ore production by 30 per cent, significantly ramp up investments in overseas mines and strengthen scrap steel recycling under a plan designed to break Beijing's dependency on Australia's most valuable commodity export.

China's top steel industry executives and senior government officials outlined a strategy for achieving the five-year targets in an article published this week, which highlights the Chinese government's frustration with volatile iron ore prices and its desire to follow Japan's lead by investing heavily in offshore mines

…Mr Chen outlined a target to have mines with majority Chinese equity stakes providing more than 20 per cent of imported iron ore by 2025, compared with 8 per cent currently. The article noted that overseas mines partly owned by Japanese interests accounted for 60 per cent of that country's imports.

…Mr Chen acknowledged the high risks in his comments and noted most of the world's high-quality iron ore resources had already been carved up by developed countries. "Only low exploration levels, poor resource conditions, large investment scales, long return periods, and backward infrastructure are left to Chinese enterprises. Risky projects," he said.

The report also confirmed China's ambitious plan to increase domestic iron ore concentrate production by 100 million tonnes per year to 370 million tonnes by the end of 2025. Officials said this could be achieved by accelerating output from 25 existing iron ore mines and developing 28 nationally planned mining areas.

…The third pillar of the iron ore supply plan is to increase scrap steel for recycling. The report quoted a top official from the Metallurgical Industry Planning and Research Institute who said the total supply of scrap steel resources would reach 340 million tonnes in 2025 from 230 million tonnes in 2020. This was higher than the 300 million tonnes target previously cited.
OK, so this is quite possible. China has the iron ore reserves. It is a question of cost. Does it want to pay more for domestic security of supply, as it has been doing in coal for the past few years.
On scrap, yep, it can do that too.
The outcome from these two policies coupled with a 1% decline in steel output per annum – not accounting for Simandou nor a steeper property adjustment nor other expansion plans for global markets – is as follows: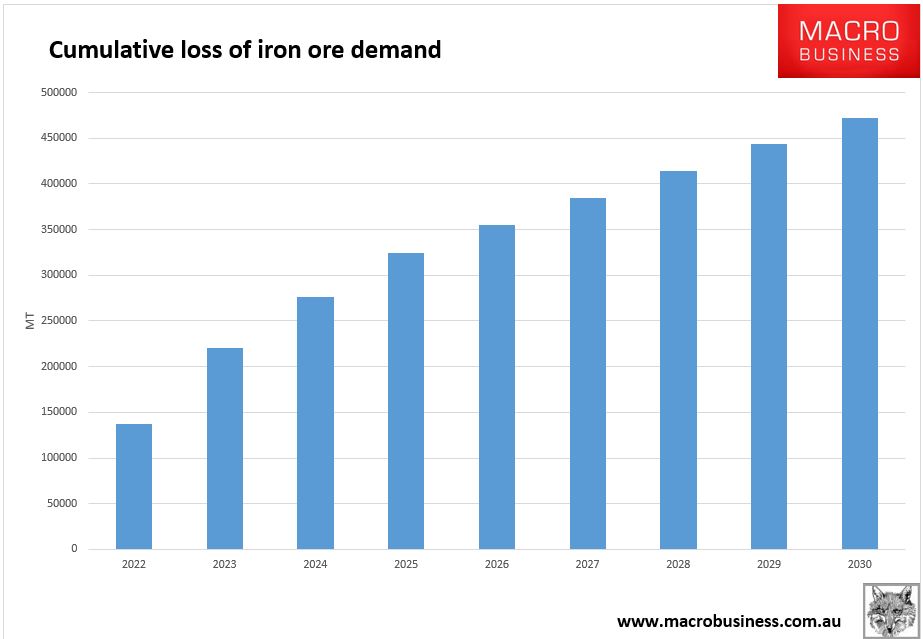 It's a catastrophe in short order and my expectation is that the property adjustment will be steeper and steel output fall more quickly.
In that event, the seaborne iron ore market would damn near cease to exist.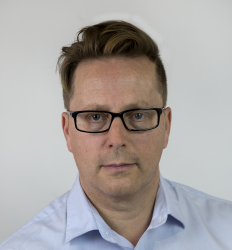 Latest posts by Houses and Holes
(see all)