Chinese coal prices are still trending lower. Seaborne thermal coal has come off its latest spike: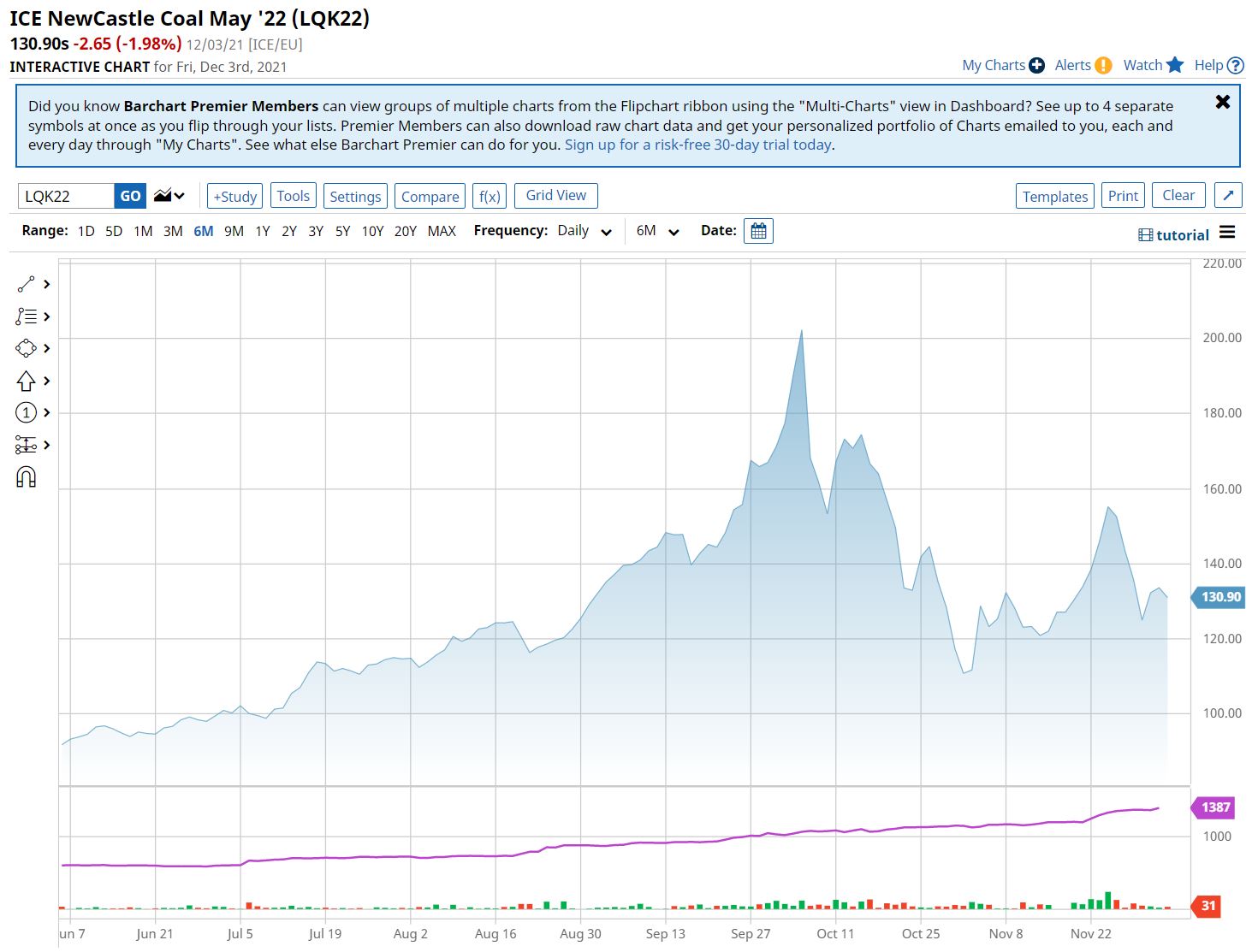 Inventories are still normalising: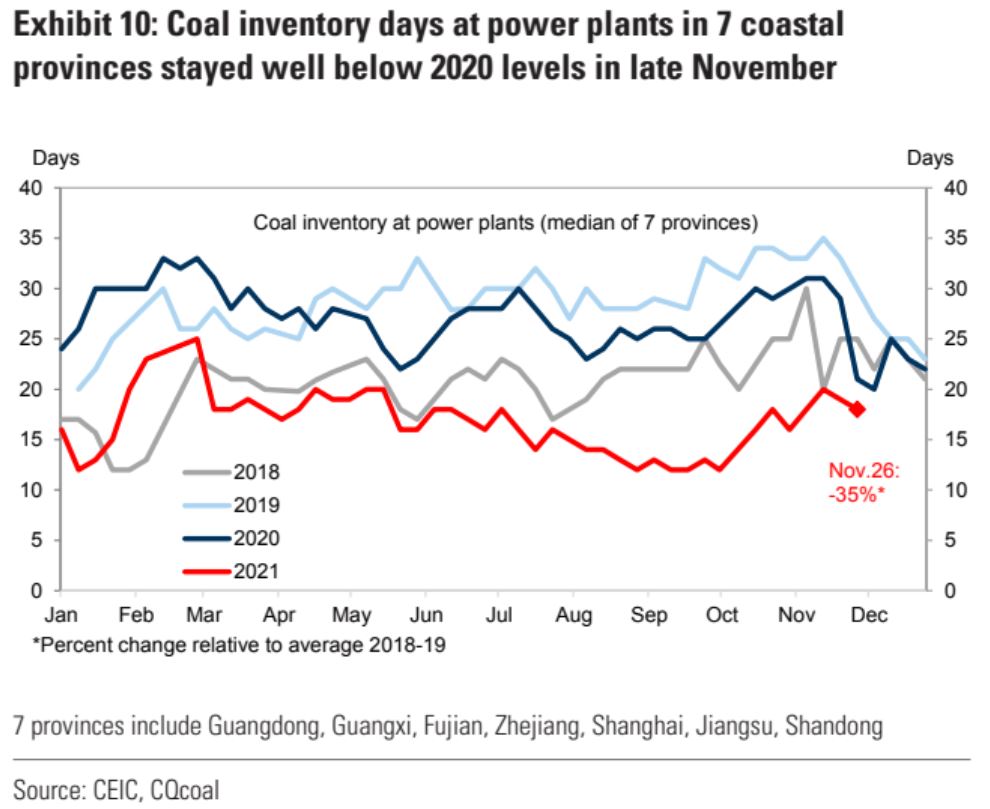 With demand now down materially on the year: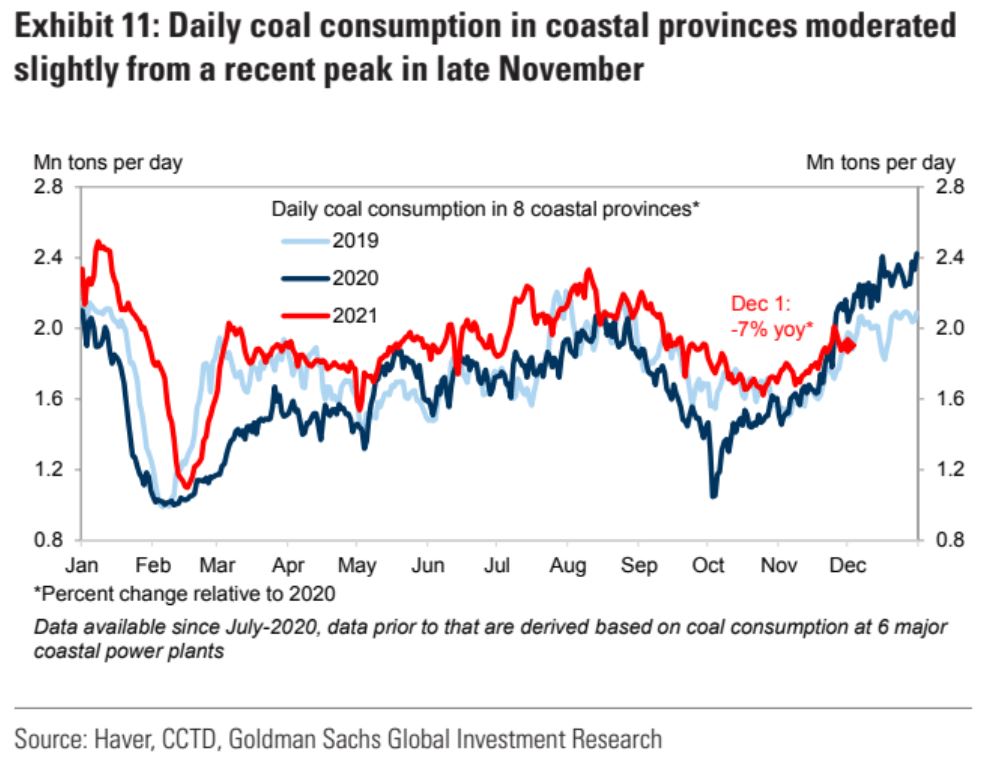 China announced higher contract prices to local coal production robust for the future:
China plans to raise the benchmark price for long-term coal contracts in 2022 after a supply scare earlier this year, adding to inflationary pressures faced by manufacturers.

The National Development and Reform Commission drafted a plan to set the benchmark rate for thermal coal at 700 yuan ($110) a ton for long-term contracts, allowing prices to rise or fall within a 150 yuan band around it in monthly adjustments, according to people familiar with the plan. The agency is seeking opinions on the plan, the people said. The NDRC didn't respond to a faxed request for comment.

China's benchmark coal futures surged on the plan, as it would be the first increase since the contracts were introduced in 2017, Caixin reported. While the proposed rate is well below price records set earlier this fall, it's above historic norms in a market that long had an informal 600 yuan ceiling.
While this sounds bullish it's not. It's an effective subsidy for local miners to overproduce so seaborne coal will be displaced and those prices fall. This is also what China might do to iron ore in due course.
Coking coal futures have been bouncing recently with the ferrous complex but that is all technical in my book:
Meanwhile, both have been supported by the ongoing global gas crunch. The May contract is still down by half from spot but has been firming: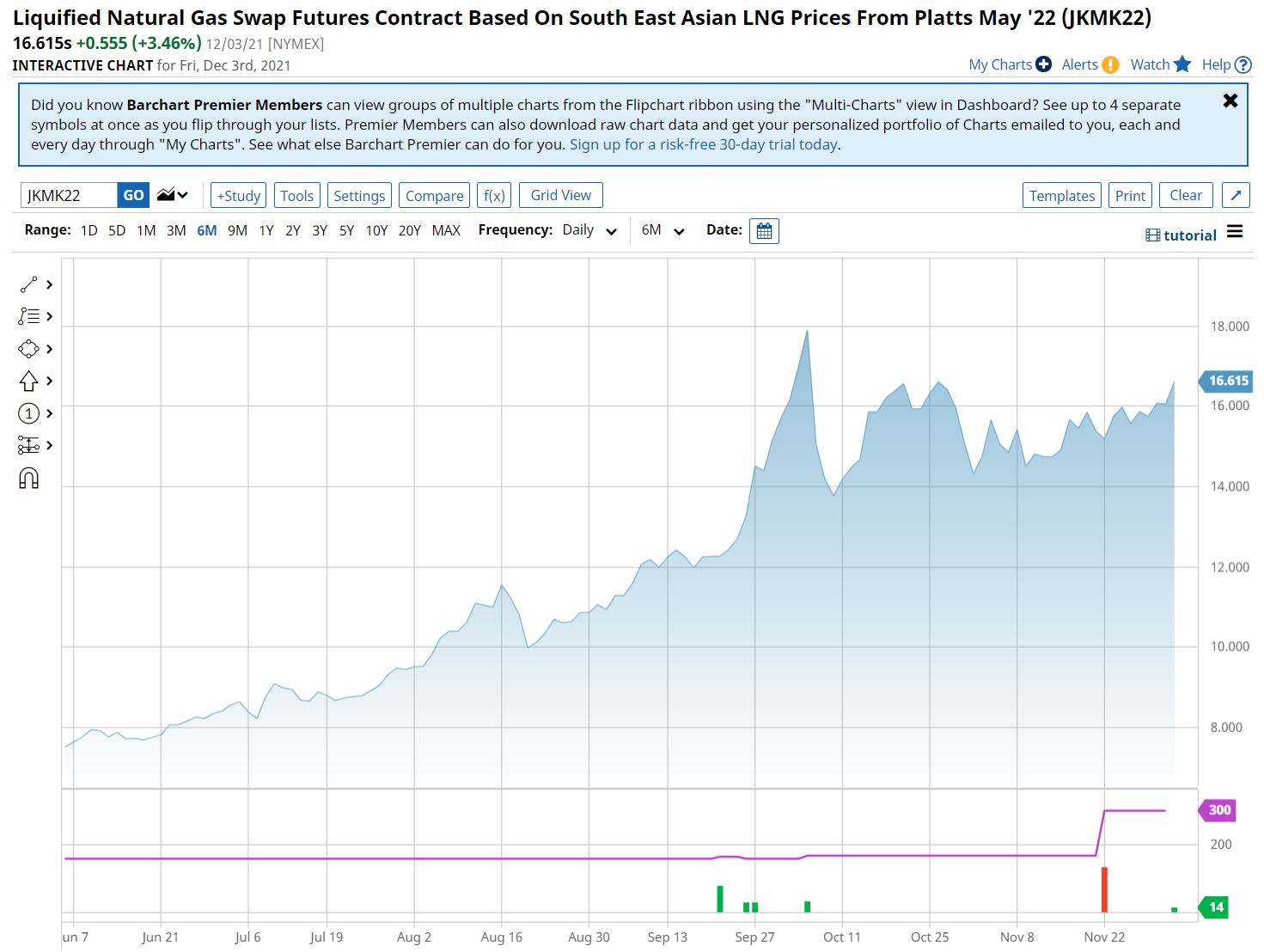 As the European crisis rolls on: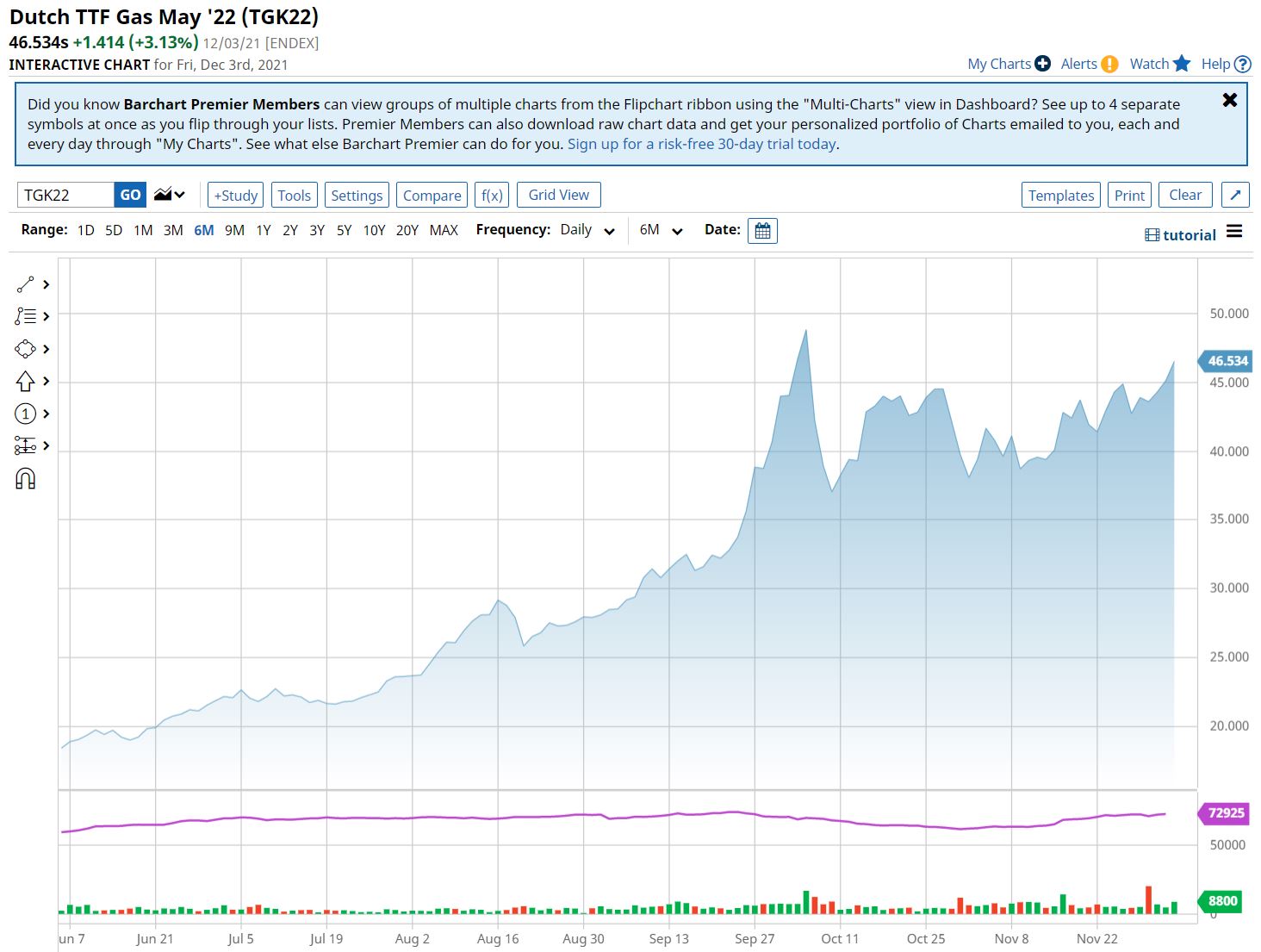 Once Nord Stream 2 is up and Winter passes I expect prices to fall a lot further than half.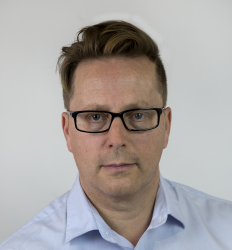 Latest posts by Houses and Holes
(see all)