Where have all the wolf warriors gone? Here's the Chinese embassy's weak-kneed response to the Australian Olympic boycott:
The Chinese Embassy in Australia noticed that today the Australian side announced that its officials wouldn't attend the Beijing Winter Olympics, and also noticed that Australian Olympic Committee President shared information on Australian athletes' participation in the Beijing Winter Olympics not long ago. We wish the Australian athletes excellent performance at the Winter Olympics and believe they will also witness a streamlined, safe and splendid Olympics in China.

According to Olympic rules, dignitaries are invited by their respective National Olympic Committee (NOC) to attend the Olympic Games. It is up to the NOC to decide whether to extend invitations or not. "Mountains can not stop the river from flowing into the sea." Australia's success at the Beijing Winter Olympics depends on the performance of Australian athletes, not on the attendance of Australian officials, and the political posturing by some Australian Politicians.

As we all know, the blame for the current predicament of China-Australia relations lies squarely on the Australian side. China once again urges the Australian side to take practical measures to create favorable conditions for improving bilateral relations. The Australian side's statement that it will not send officials to the Beijing Winter Olympics runs counter to its publicly pronounced expectation to improve China-Australia relations.
If this is all we are going to get from Beijing henceforth then we are entering a dangerous time for Australia.
Beijing's many paid-up local shills have been cowed into silence in the past year. They will immediately reemerge if given the chance. See China fanboi James Laurenceson repeating Beijing talking points today.
This is the problem embedded within the "diplomatic" approach to China demanded by its useful idiots. A "diplomatic" relationship comes with CCP influence and silent invasion. They are indivisible.
To sustain its independence, Australia must keep China and its useful idiots on the hop with consistent and frequent restatements of its values.
But can it?
Multiple Liberal sources have told the ABC that electorates with strong Chinese communities are at risk of being lost.

These include the Sydney seats of Banks, Bennelong and Reid, and the eastern Melbourne seat of Chisholm, which was unexpectedly won in 2019 by Liberal Gladys Liu, the first ethnically Chinese MP elected to the House of Representatives.

One Liberal, speaking on condition of anonymity, said the Coalition needed to adopt the more nuanced language of the Howard government in regards to China.

The source said this did not mean the Australian government should be any less critical of Beijing's authoritarianism or be less firm on China's human rights breaches in Xinjiang Province, but be more diplomatic in its communication and more selective in its choice of forum.

Several Liberals cite Defence Minister Peter Dutton's recent comments about Taiwan being particularly unhelpful among the Chinese diaspora.

Last month, Mr Dutton said Beijing would quickly dominate Asia if it succeeded in invading Taiwan.

He also said it would be "inconceivable" that Australia would not join the United States in a war against China.

One Liberal said Chinese Australians, even those intimidated by the regime in Beijing, disliked this rhetoric and that the Australian government should not be "out in front" on Taiwan.

Asked on Wednesday if his government's "muscling up" to China had political benefit, Mr Morrison replied: "I'm doing it because it's in Australia's national interest, it's the right thing to do. Full stop."
It's the one thing the Liar has gotten 100% right (other than his backing of the dodgy Gladys Liu).
It also throws up an interesting question about recent commentaries by Penny Wong. Was she goaded to kowtowing by Peter Dutton or was it the other way around and he was goaded into war talkin' overreach by Penny Wong with the purpose of capturing the ethnic Chinese electorates?
Any incoming Labor government is going to have to be watched very closely indeed.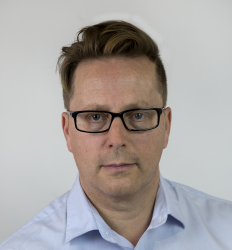 Latest posts by Houses and Holes
(see all)