Sadly, the ponzi-economy is returning:
Around 200,000 eligible visa holders with recognized immunization certificates are expected to arrive in the few months following the December 1 easing, after Prime Minister Scott Morrison on Monday announced a further softening of international travel bans. Skilled workers and students, as well as refugee, humanitarian, temporary and provisional visa holders, are among cohorts now allowed entry.
The great China fellatio machine is on its knees:
Australian universities will welcome back thousands of Chinese university students with open arms, despite Beijing's ongoing feud with the federal government.

Prime Minister Scott Morrison has announced students and backpackers can enter Australia without an exemption from December 1 in a significant relaxation of the international borders.

Monday's announcement allows more than 80,000 Chinese ­student visa holders to return to Australia for the first time in almost two years.
And this:
A Griffith University executive has called on the Queensland Government to set a deadline to end mandatory COVID quarantine for fully vaccinated international students.
Australians can no longer rely upon universities to balance community interests with pecuniary interests. Nor can Canberra be relied upon to make sensible decisions about the balance of migration, wages, asset prices and livings standards. So Australians must once again turn to Beijing to do it on their behalf and ban Chinese students Downunder.
Chinese mouthpieces are certainly setting the scene for it:
Victor Gao is a Chinese international relations expert and translator.

He issued a chilling warning to Australia, in an interview with 60 Minutes Australia, in which he was described as an "unofficial mouthpiece for the regime in Beijing".

Mr Gao said: "Those who want to block China's unification with China's Taiwan will be doomed to failure.

…He said: "Use all your imagination. Think about all the nightmares you can think of, and what will happen will be ten times more than your worst nightmare."
And the Morrison Government is provoking it at every turn:
Australia's defence minister has stood by his comments about a potential military conflict over Taiwan, insisting he was not pre-committing Australia to war but declaring he wanted to deter "aggression" from the Chinese Communist party.

Peter Dutton also ramped up his warnings about how China had changed under the rule of its president, Xi Jinping, declaring: "It's really important that we understand what point in history we are [at]."
Get on with it, Bejing. The Australian people need you.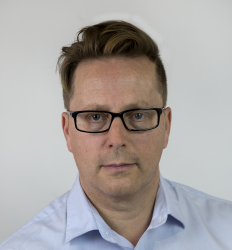 Latest posts by Houses and Holes
(see all)