Last month, the Canadian Government announced a plan to import 1.2 million migrants in just three years:
Immigration Minister Marco Mendicino unveiled what he called an "ambitious" three-year immigration plan today that set targets for bringing skilled workers, family members and refugees into Canada.

Canada aims to bring 401,000 new permanent residents in 2021, 411,000 in 2022 and 421,000 in 2023.

The numbers — which represent an increase of about 50,000 for each year — aim to compensate for the shortfall this year due to the pandemic and represent about one per cent of Canada's population…

"Put simply, we need more workers, and immigration is the way to get there," [Immigration Minister Marco Mendicino] said…

The breakdown of next year's plan includes:

232,000 immigrants in the economic class.
103,500 in the family class.
59,500 refugees and protected persons.
5,500 on humanitarian and compassionate grounds.
The declaration came after Canada's immigration intake fell to only 184,000 new permanent residents in 2020.
Hilariously, the Financial Post reports that the "influx of immigrants is stagnating wage growth" in Canada because "with fewer labour shortages acting as leverage, workers are scoring tiny wage increases that leave them poorer after inflation is factored in":
Canada, unlike the U.S., quickly started welcoming foreign workers and students again after a brief pandemic halt in what is part of a years-old, pro-immigration policy that's provided its economy with a much more work-ready labour force.

In the five years through 2020, about 1.9 million newcomers came to the country, up from 1.2 million the previous five years…

Companies have been filling job postings at a breakneck clip, pushing payrolls back above pre-pandemic levels and allowing them to ramp output back up. But workers, with fewer labour shortages acting as leverage, are scoring tiny wage increases — currently running at 2 per cent on average — that leave them poorer after inflation of almost 5 per cent is factored in…

In the U.S., which has orchestrated a sharp drop in immigration, the labour-market dilemma is the inverse: Workers are scoring the biggest pay hikes in decades — nearly matching soaring inflation…

In Ottawa, the bet for Justin Trudeau's government is that the formula of more immigration and more job creation will help quell inflationary pressures…
Anyone still claiming that mass immigration has no impact on wages is either a paid industry shill or stupid. Canada is engaging in basic supply-side economics here: flooding the market with people to keep wage pressures from building. What's hard to understand?
Canada's biggest housing markets are also already among the most expensive in the world, which will be made worse by its mass immigration program.
Funneling hundreds of thousands of migrants into these cities will obviously drive up demand for housing, exacerbating Canada's housing affordability problem to the detriment of young Canadians. It will similarly crush-load infrastructure and worsen congestion, reducing livability and placing more strain on Canada's natural environment.
The Nordic countries of Denmark, Sweden, Finland and Norway provide a sensible model of growth. These nation's are considered by many to be among the best run and happiest nations of the world that enjoy high productivity and high living standards. Moreover, they achieved this status without resorting to high immigration-fueled population growth:

Canada (and Australia) should emulate these nations instead of resorting to unsustainable ponzi-led growth.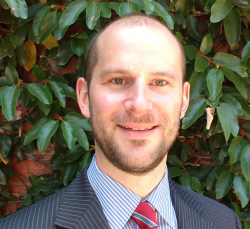 Latest posts by Unconventional Economist
(see all)