After the Victorian Government on Friday stealthily locked out unvaccinated 12-16 year olds from entering retail outlets, cafes, or attending extracurricular activities like indoor sports and dance studios, the Herald-Sun reports that the state government is considering extending vaccine mandates to 5-12 year olds:
The Victorian government has left the door open to imposing vaccine mandates on kids aged 5-11…

Victorian Health Minister Martin Foley said he was waiting on advice from the Therapeutic Goods Administration and the national expert immunisation panel about whether jabs for younger kids were "safe and effective"…
However, former deputy Chief Health Officer (CHO) Nick Coatsworth has cautioned against vaccine mandates for under 12s, while lashing the Victorian Governments mandated vaccination of 12-15 year olds:
Former deputy chief medical officer Nick Coatsworth has called on state governments to exempt children from mandatory vaccination laws, warning there is emerging evidence that getting jabbed should remain a choice for parents of under 12s…

He told news.com.au that the risks of severe illness from Covid remained low for younger children.

And he warned the low risk of severe illness needed to be weighed against the risk of vaccination in rare cases for children…

"The risk of myocarditis especially in young boys is sufficient that parents have every right to wait for more data or to decline vaccination,'' he said.

"In doing so, the child must not then be subject to differential public health treatment which is effectively 'mandating' by regulation"…

Dr Coatsworth said that parents should vaccinate younger children based on choice and medical advice but that state governments should not mandate the vaccine for kids.

And he's lashed the Victorian government for introducing mandates for teenage children to enter some premises.

"In Victoria in particular, the chief health officer is breaching the fundamental ethical principle of autonomy in differential treatment of unvaccinated 12-15 year olds,'' he said.

"It is of deep concern that Victorian public health officials are making these decisions… There is no need for this policy when the vulnerable age groups are well in excess of 90 per cent vaccinated."
Readers know that I am pro vaccination. Everyone in my family other than my youngest 11 year old daughter are fully vaccinated.
That said, I personally know two adults that have been hospitalised by Pfizer with pericarditis. These aren't made up examples. I know these people. The risks may be low, but they aren't trivial.
Other friends also know people that have been hospitalised by vaccination.
I have strong issues with vaccinating children for COVID when COVID presents minimal risk to children. Vaccination also does not stop the virus from spreading. Just look at Singapore, Israel, Germany, Austria, the UK or other developed nations where cases have skyrocketed despite high vaccination levels. It only helps prevent serious infection among vulnerable groups (i.e. not children).
Children that are unvaccinated from other diseases in Victoria are not barred from retail, indoor sports, cafes, or other activities. The same rules should apply to children that are unvaccinated against COVID.
With 90% of Victorians aged 12-plus now vaccinated, the Victorian Government should be removing segregation, not adding further restrictions.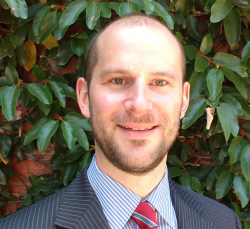 Latest posts by Unconventional Economist
(see all)