On Friday, my wife and I received a "distressing" email from my daughter's dance school stating that unvaccinated children aged between 12 and 16 suddenly won't be able to attend classes or participate in planned concerts:
"We have had distressing news from the DHHS today that mandates all students over 12 years and two months must be double vaccinated to enter the building effective immediately".
Shortly afterwards, we heard from other families that their unvaccinated 12 year old children would also not be allowed to attend their primary school graduations, nor retail venues or cafes.
The Chair of the Dance Arts Alliance – a group representing 250 dance and performing arts studios – told Melbourne's Radio 3AW that the mandatory vaccination rules have "blindsided" parents and businesses:
Under the COVID-19 rules which were announced yesterday and came into effect at midnight, Victorians aged 12 or older must be fully vaccinated to visit a range of venues including hospitality businesses, non-essential retailers, theatres, and also dance classes.

Chair of the Dance Arts Alliance, Mike Harrison-Lamond, says he's been seeking answers for weeks from the state government on what would happen when the 90 per cent double dose vaccination threshold was reached.

"We've been asking the government for ages about whether it was going to be 12+ or 16+ and they wouldn't get back to us, and they've broadcasted that yesterday," he told Neil Mitchell.

Mr Harrison-Lamond says there are kids who've got concerts tonight who now can't perform.
The Herald-Sun also reported that parents were caught off guard:
The last-minute rules meant unvaccinated youngsters were turned away crying from their games as venues sought to meet the government guidelines…

It comes after unvaccinated children as young as 12 were reportedly being banned from attending their own year six graduations, end-of-year school events and sporting matches.

Children aged 12 to 15 have been barred from taking part in everyday activities like dance concerts and martial arts classes unless they are fully vaccinated, while retailers are scrambling to suddenly enforce vaccine checks.

Shockwaves are reverberating among parents and children who are discovering their unvaccinated children are being locked out of many venues, shops and activities due to the new government vaccination mandates, which started last Friday. They are being stopped from playing competitive sport, attending activities such as class parties at swimming centres and even sitting formal events such as ballet exams.

Many parents were unaware the vaccine mandate applied to children under 16…

One 12-year-old girl has been stopped from entering a shop to buy her year seven uniform for next year, and forced to try on items standing outside on the footpath.
However, Victoria's Covid Response Commander Jeroen Weimar hit back saying the Government has been "very clear" on vaccination:
Victoria's COVID-19 commander says parents with unvaccinated young teens only have themselves to blame if their children are unable to attend venues because they haven't been fully vaccinated…

Jeroen Weimar said people would "have to have been living under a rock" to not see this coming…

"I think the vast majority of us have known this is coming for a long time and have taken the appropriate action and the action that is right for us and our situation".
Most parents that I associate with are highly educated and are all vaccinated. Yet none that us thought the vaccine mandate applied to children. We all thought it only applied to people aged 16 and over.
Some parents have children that only recently turned 12. All are now banned from attending extra curricular classes, cafes or retail. Even if they were to move now to vaccinate their children, they would be effectively segregated until Christmas at the earliest.
Leaving aside debate about whether Children should be mandated to be vaccinated, the fact remains that the Victorian Government has not communicated the new child vaccination laws to the public. Indeed, the Education Department's own Communications Pack explicitly states that vaccination is not mandatory for children aged 12 to 16:
The Victorian Government is encouraging everyone aged 12 and above to get vaccinated as soon as possible…

Vaccination is not mandatory but is strongly encouraged. Getting vaccinated is the best way to protect your school community from further outbreaks and the spread of COVID-19.
Accordingly, activities that were permitted a fortnight ago when cases were higher and a smaller percentage of the population was vaccinated is suddenly illegal. This has left businesses like dance schools, which have already suffered through nine months of hard lockdowns, facing further financial damage and hardship.
With 90% of Victorians aged 12-plus now vaccinated, the Victorian Government should be removing segregation, not adding further restrictions.
At the very least, the Government must implement a three month grace period for vaccinating 12 to 16 year olds.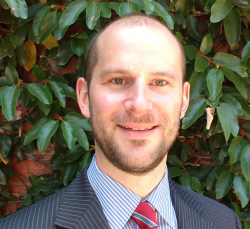 Latest posts by Unconventional Economist
(see all)