The ferrous complex was firm on October 29, 2021 as hope trumped sense in the ongoing bear market rally. Spot was up, paper boomed but steel fell:

It's pretty much all bulldust in this market now:
Iron ore futures in Singapore jumped nearly 10% as optimism over a bout of restocking by China's steel mills added to tailwinds from the risk-on mood in global markets.

Prices rebounded from Friday's pandemic-driven losses alongside a rally across commodities from nickel to crude oil on bets the impact of a new coronavirus variant may not be as severe as initially feared. As well as a broad recovery for risk assets, iron ore is benefiting from signs that pressure on China's steel production is easing.

"Iron ore demand fell to a three-year low at the start of this month," Mysteel wrote in a research note. "Now the expected resumption of steel output in December is affecting market sentiment and changing the market trend."
Chinese iron ore inventories are off the charts. Steel inventories are also fine. If steel output rises then prices are going to tank and iron ore fall anyway. This is weak-kneed drivel from traders.
Next up with the bulldust was Vale:
Vale SA just gave some much needed supply-side support to a nascent recovery in iron ore prices, trimming its production guidance for this year and issuing a lower-than-expected projection for next year. The world's second-largest producer of the steelmaking ingredient now expects to produce 315-320 million metric tons this year, compared with previous guidance of 315-335 million tons. Next year,

"Value over volume is our mantra," Marcello Spinelli, head of iron ore, said Monday at the Brazilian mining giant's annual investor day at the New York Stock Exchange. "We are not going to produce if the market doesn't need it."
Well, then, Vale had better cut another 100mt pronto.
There is only one thing holding up the ferrous complex and it is this: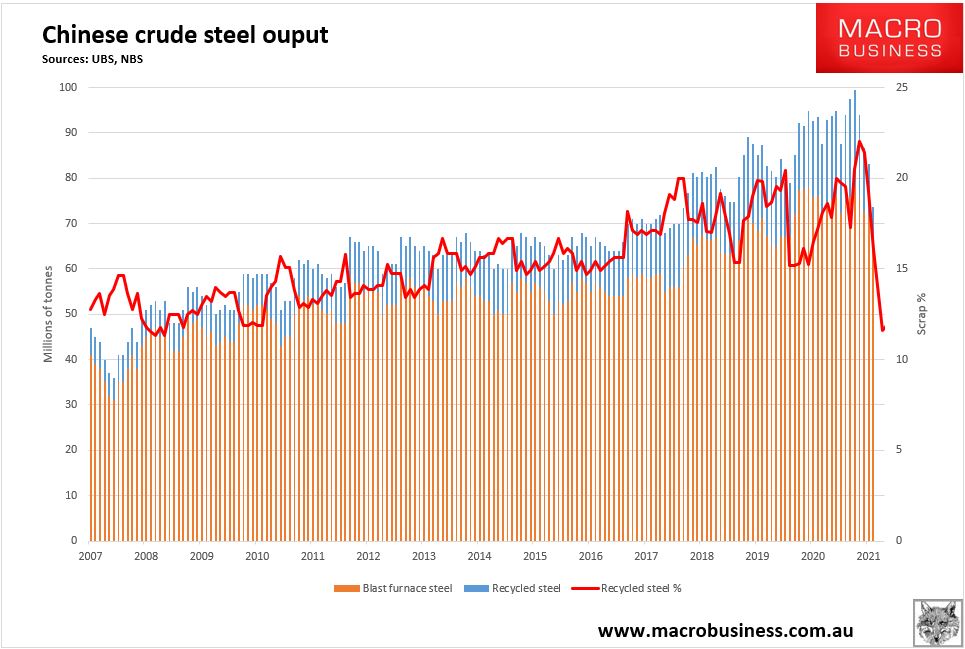 120mt of shuttered Chinese steel recycling is protecting the steel price and raw material input prices a lot.
When it resumes the entire ferrous price deck will shunt lower again. That outcome hangs on China and its steel mills being satisfied that the energy crisis is over.
It is for coal shortages but prices need to fall further yet and be convincing:
China's thermal coal futures dropped 5.6% on Monday after the state economic planner signaled further regulations for prices of the dirty power-generation fuel.

The National Development and Reform Commission (NDRC), which has been at the forefront of China's efforts to tame high coal prices, said in a statement that thermal coal consumption had increased in mid to late November but that average daily coal supply was exceeding consumption by nearly 2 million tonnes.
Once this coal glut joins with deflating gas prices exiting winter, scrap steel output should return to swamp steel and raw material input prices:
Zhao Yu, analyst at Minmetal Futures, noted that "despite relaxation in real estate financing, the transmission from developers' financing to improvement in steel demand will take a while, and at the meantime, restrictions on the real estate sector are expected to remain despite the marginal relaxation, which will limit steel demand from the real estate sector."

"The market expectation for a downward housing market will unlikely change in the short term and home sales have not shown improvement yet," added Zhao.

Steelmarket is entering a traditional low season and there is room for further decline in spot prices of construction steel prices although the room may be limited, said Gan.

"Downstream steel demand is relatively weak, the pressure is conducting to coal," according to the CITIC Futures note. "The lenient supply and demand in coking coal could further send down steelmaking costs."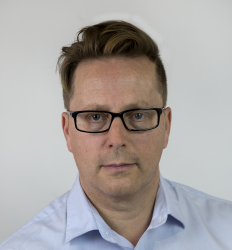 Latest posts by Houses and Holes
(see all)