The ferrous complex was hit on Friday 26th of November as the relief rally stalled then got infected with NU. Futures and steel were hammered:

The latest drip of data is all bad. Mysteel's weekly indexes are crap: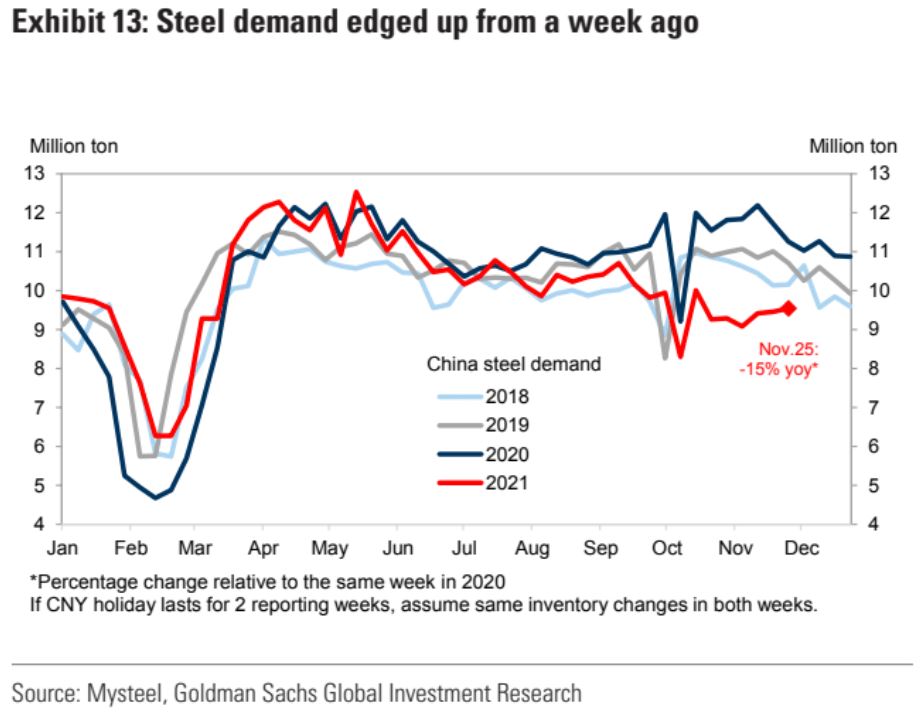 Mid-November CISA output was terrible: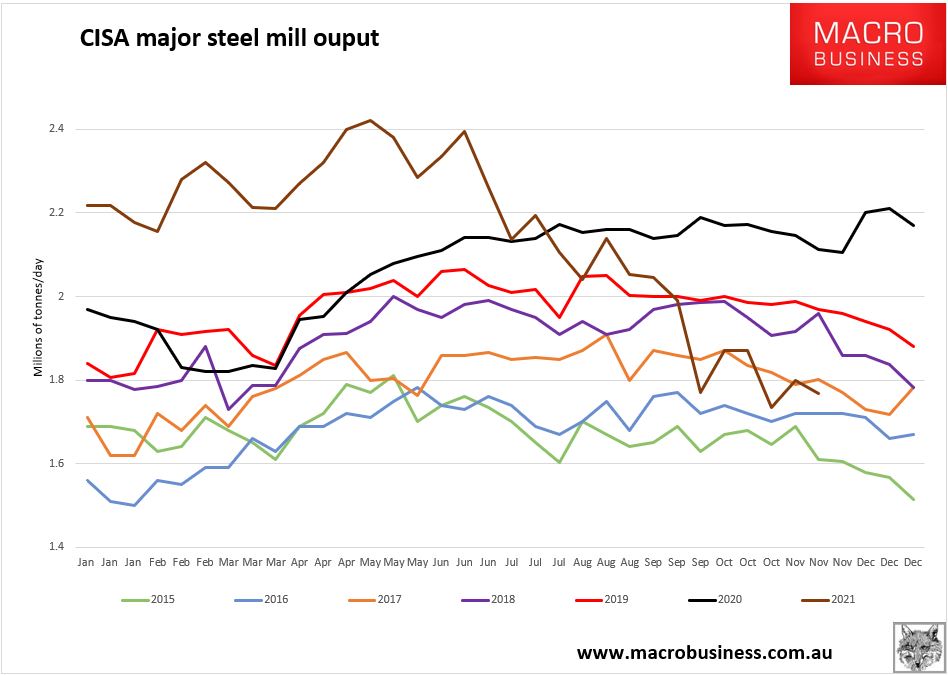 Capital Economics is forcing me to review my assessment of the usefulness of the Baltic Dry:
According to a new report by Capital Economics, the drop in the BDI is related to the recent plunge in the price of iron ore.

"Some commentators have pointed to the slump in the Baltic Dry Index as a sign that shipping bottlenecks are easing. But we think it is more a symptom of lower Chinese steel output and plunging iron ore prices," said Capital Economics Chief Commodities Economist Caroline Bain.

"The decline in the BDI has not been mirrored in other shipping cost indices. Container shipping costs have dipped recently, but they remain historically very high."

"For now, China's iron ore imports have held up relatively well given the downturn in steel production, but stocks at ports are rising and we think it is just a matter of time before imports plunge," said Bain.
If it were not for the energy shock that has suspended 120mt of scrap steel output, this range of terrible data suggests that iron ore would already be trading under $50.
On that front, the Chinese coal market tightened slightly last week but remains in fine health: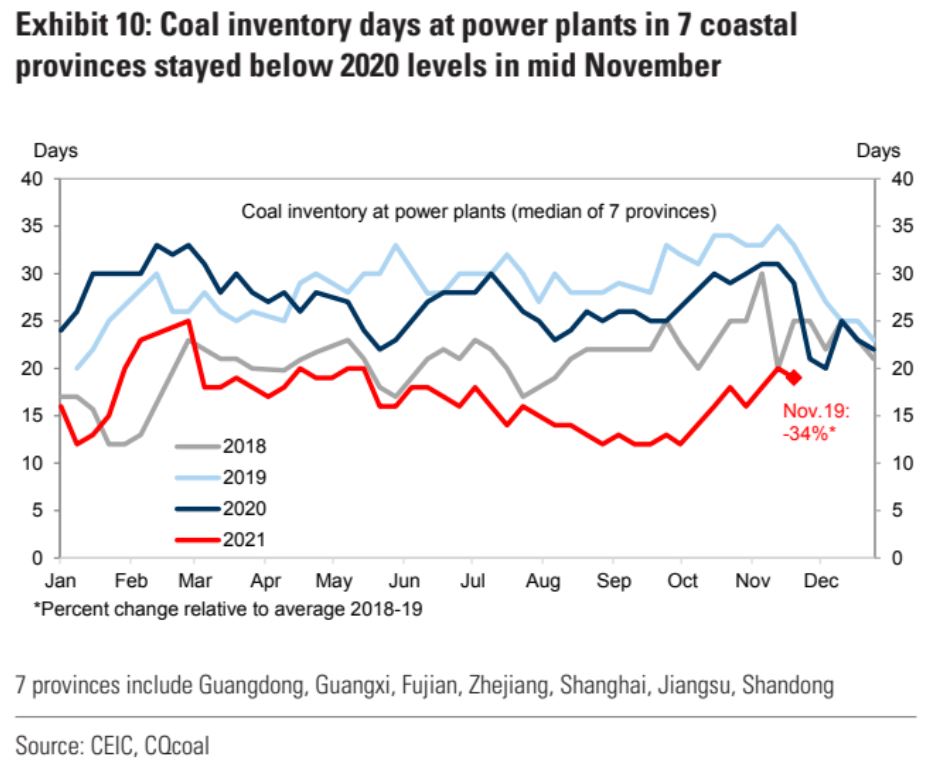 Thermal coal futures were hammered in China and on seaborne futures markets Friday in line with the NU crash. The correction has already dropped steel prices sharply and now cement is joining in:
China's cement prices have declined significantly in November and central China's Hubei province and south Guangdong province led the drops, with prices in the regions sliding by a total of over 100 yuan per tonne from the recent peak due to sluggish demand and falling coal prices, according to the state broadcaster CCTV.

The drop in cement prices was partly due to sluggish demand. A cement dealer said that due to the cooling housing market, new construction starts have been weak and "many companies that we usually supply cement to are not having new projects, mostly still doing last year's old projects."

The falling cement prices are also due to declining prices of coal, an important material for cement production, said industry insiders. Producing one tonne of cement consumes about 100 kg of thermal coal, therefore when thermal coal prices drops 100 yuan per tonne, cement cost will fall by 10 yuan per tonne, they said.

Recent slumping thermal coal prices significantly lower cement production costs, they said.

According to industry information provider ccement.cn, cement prices have dropped by more than 100 yuan per tonne in the this round of decline after coal prices tumbled.
We may have to wait for winter to end for the crisis to fully manifest in the resumption of Chinese scrap steel output but when it does iron ore and coking coal are still going to the slaughterhouse.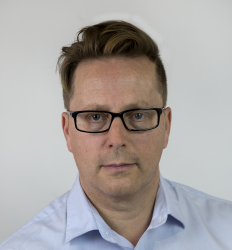 Latest posts by Houses and Holes
(see all)