The Chinese energy crisis is over. Coal output is surging:

The one thing that China has plenty of is coal and it's digging it up at record pace. Inventories and demand are now approaching normal: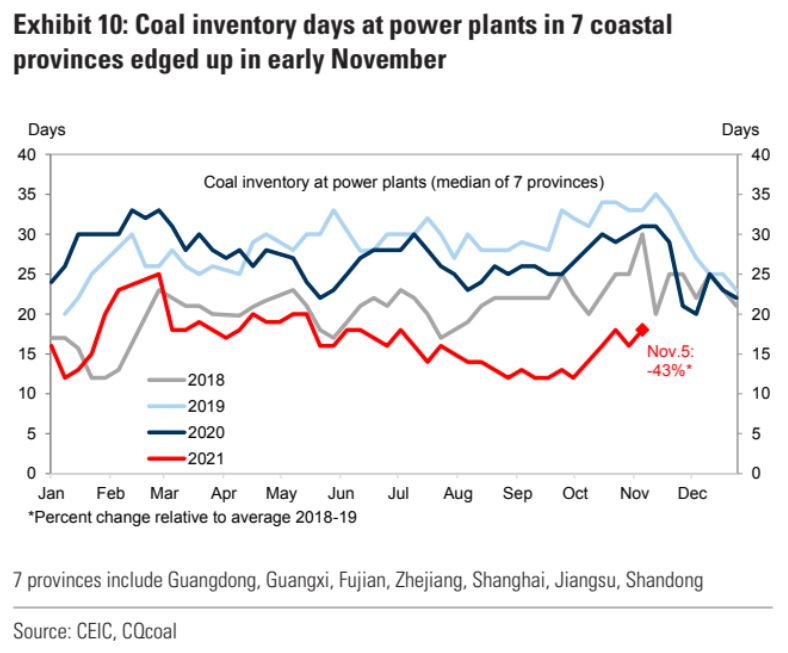 This is crashing Chinese coal prices for both thermal at $120: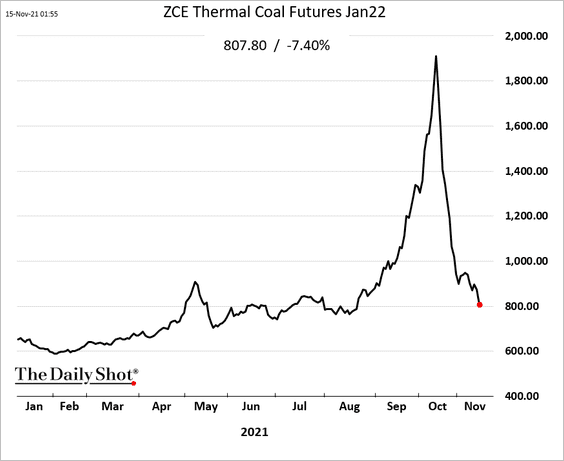 And coking at $300: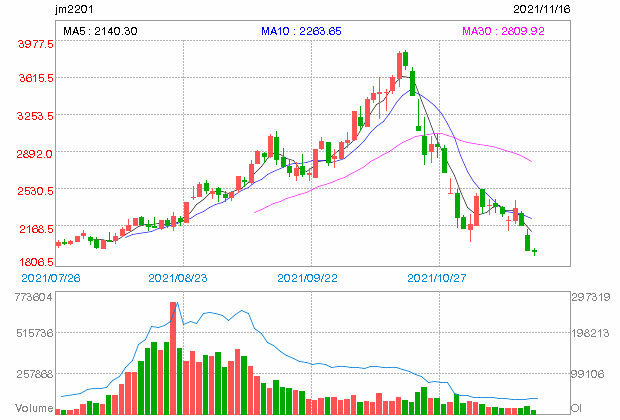 Seaborne prices for thermal coal are now far too high will have to break lower: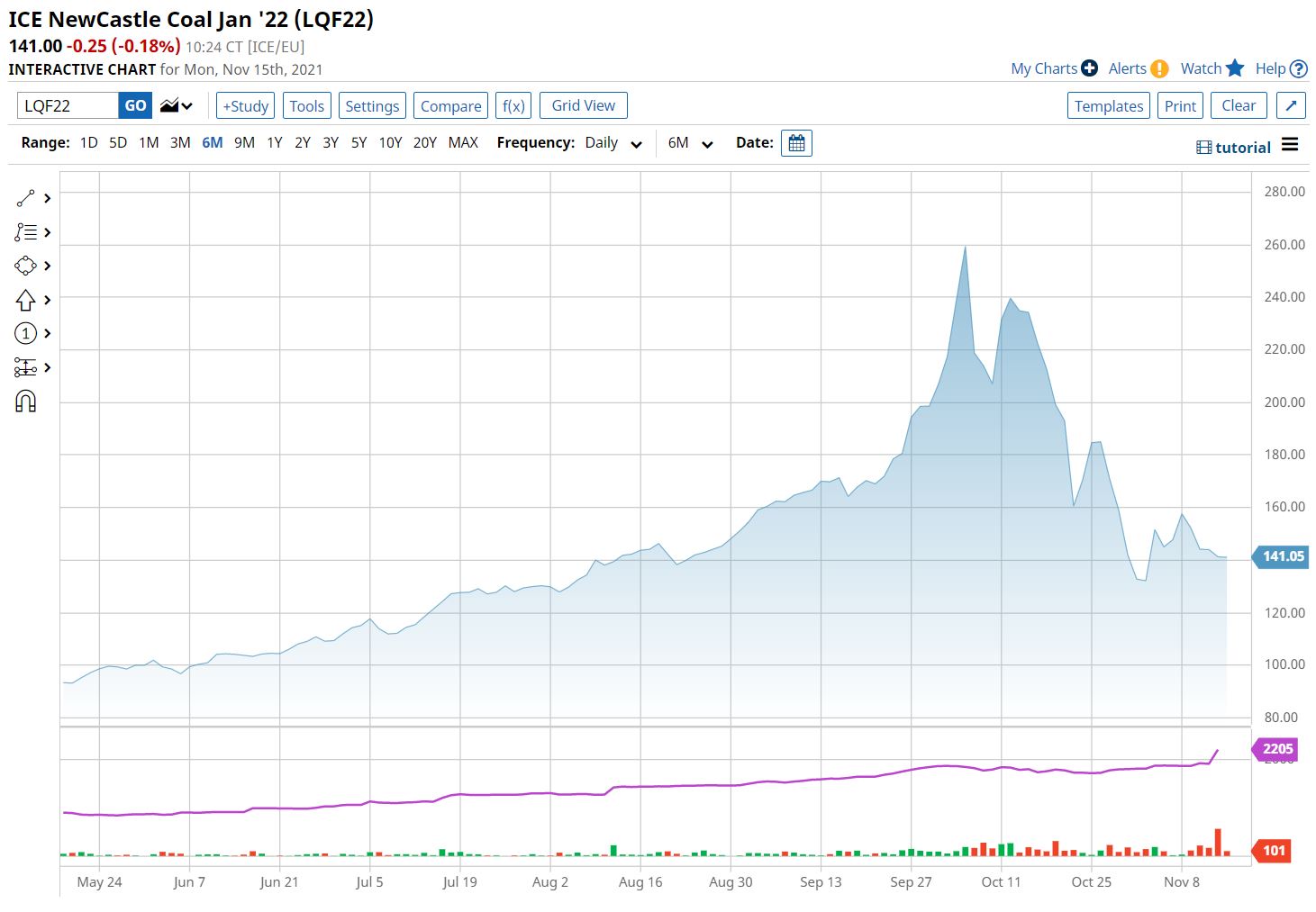 Seaborne front-month coking coal futures have now equalised with Chinese prices and should fall together: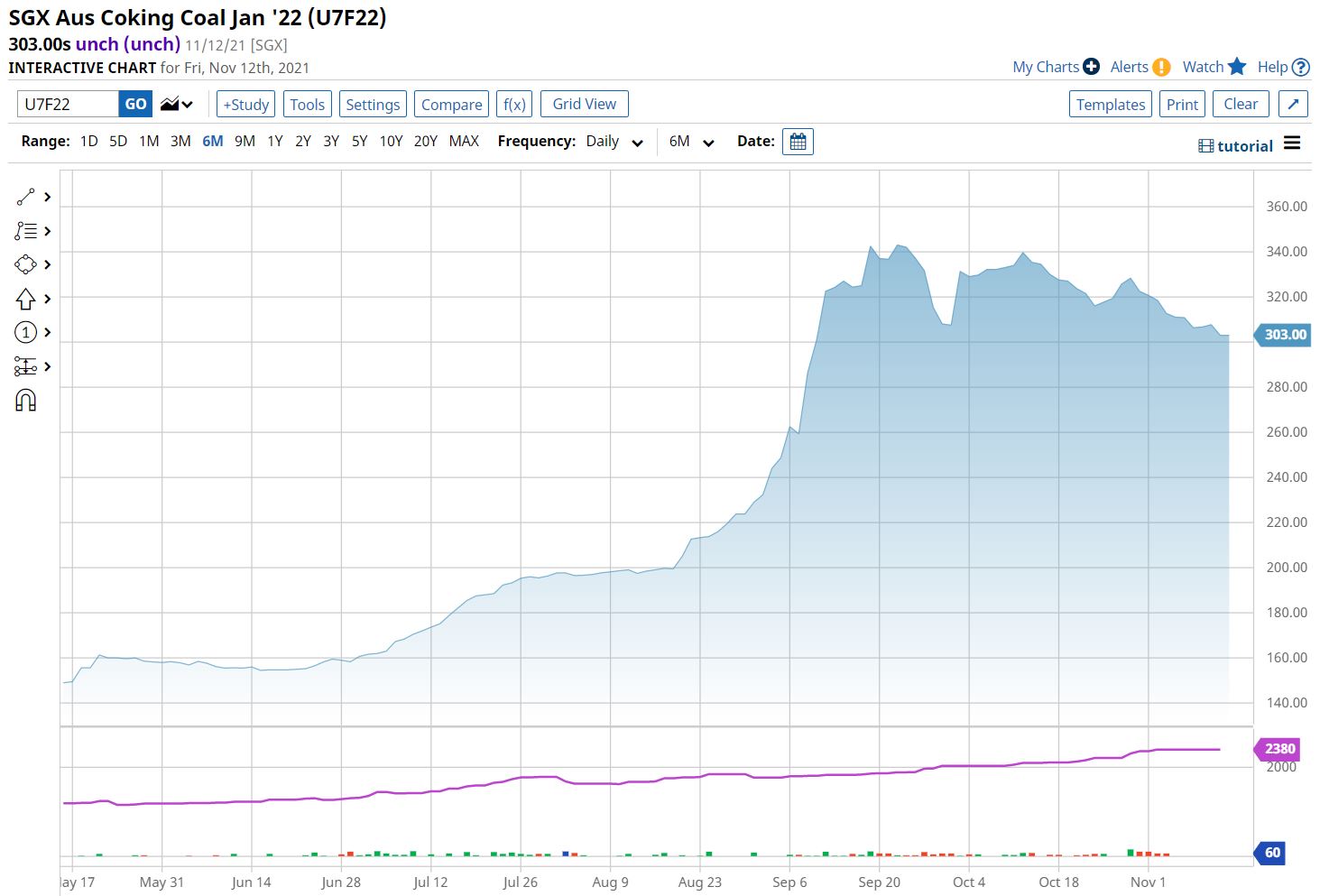 As the two coal crash, so will Chinese metals production ramp-up and prices for industrial metals come under more pressure. The backwardation in these markets is ludicrously steep: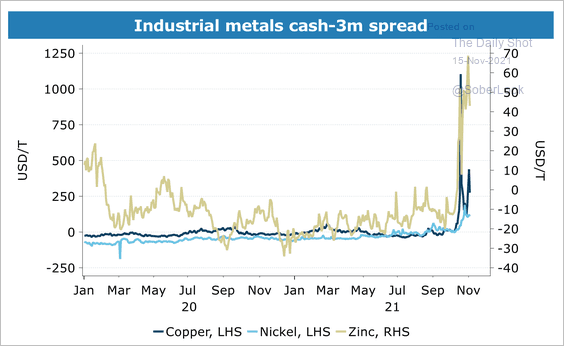 The futures curve is telling us what's coming by January is a washout for the industrial commodities complex.
But, until then, those who believe in miracles have Europe to hang onto. Gas prices are climbing again as Russian flows are jeopardised by more politics:
Russian gas flows through a key pipeline to Germany rose on Monday, with no sign that Belarus's president had acted on his threat to cut off supplies to the European Union as winter approaches.

Targeting gas supplies that heat millions of homes across Europe, Belarusian President Alexander Lukashenko last week warned he could retaliate against any new EU sanctions over a migrant standoff on the Belarus-EU border by shutting the Yamal-Europe pipeline that crosses his country.
Pretty short-term thinking by Belarus given Nord Stream 2 flows right around it. Then again, maybe Vlad called Alex and there's some other side deals going on.
All we can say is that Europe's energy security is in the hands of tyrants and it now has a price to match: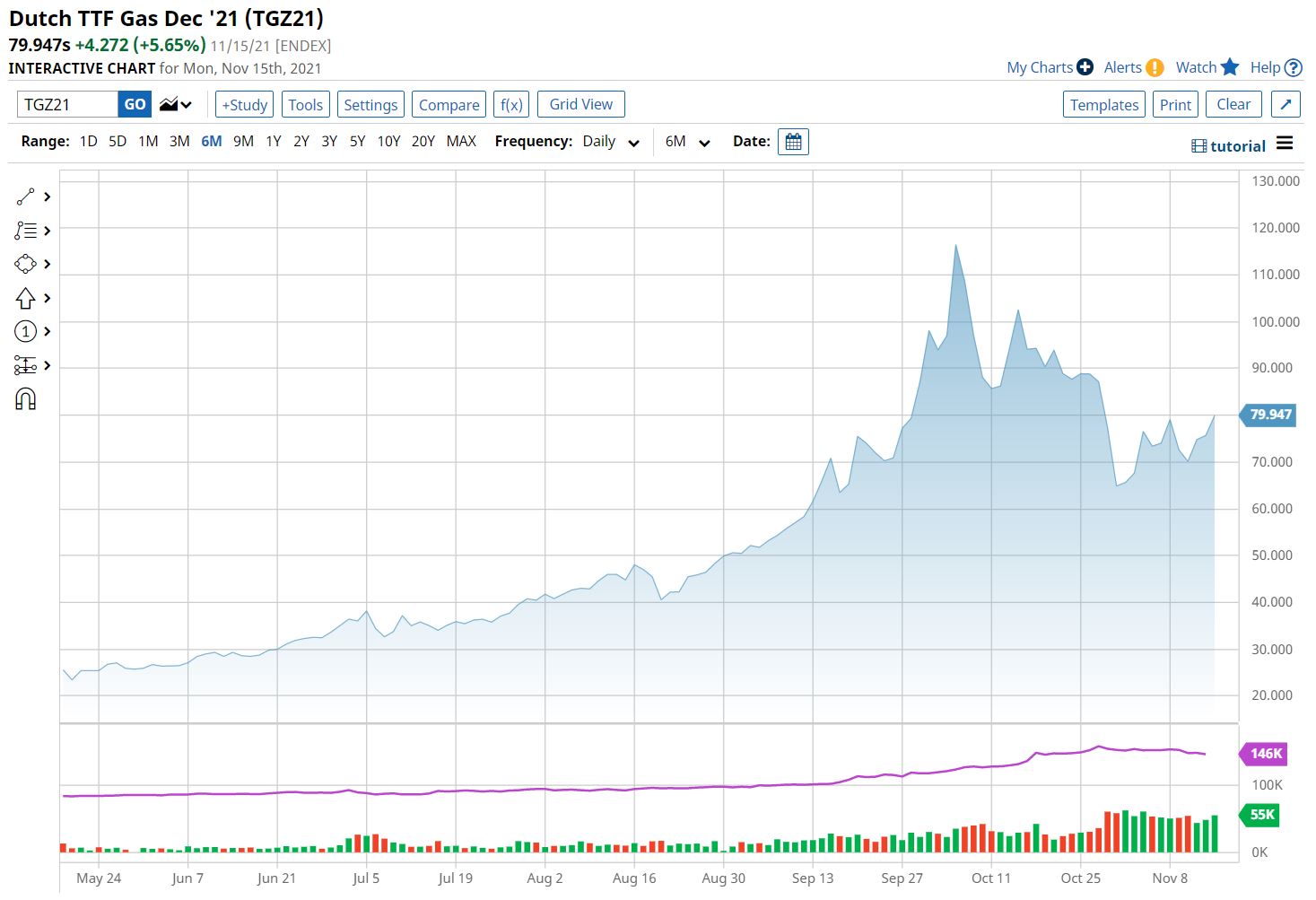 Which lifted JKM.
Still, it's all very short term and by January, or not much after, the entire global energy complex is also going to crater bringing a cascade of metals processing with it.
Playing these markets on the long side now is relaxing to the music in a deck chair on the Titanic.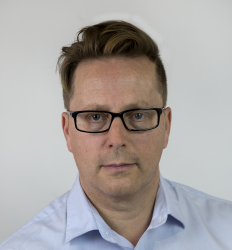 Latest posts by Houses and Holes
(see all)