ANZ economists have released research forecasting that Australia's once-in-a-generation property boom will end in 2023, with price nationally tipped to fall 4%. However, this fall will follow price rises of 21% this year and 6% in 2022: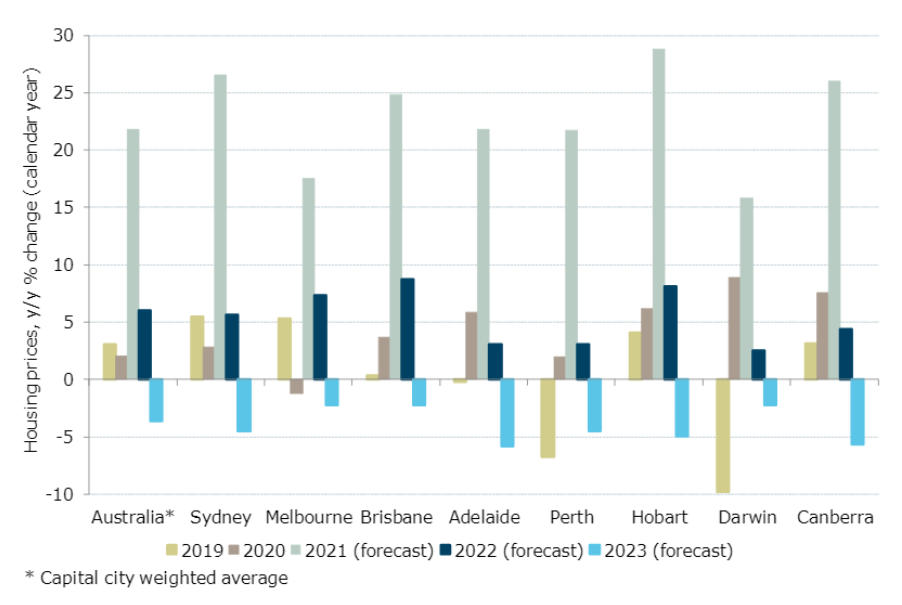 First, ANZ notes that affordability is becoming stretched, which combined with macro-prudential mortgage restrictions and rising listings will temper price growth:
Affordability constraints are biting, new listings have lifted strongly, and macroprudential tightening and higher mortgage rates are set to constrain lending over the coming year…

First-home buyers need to save more than 80 per cent of their annual wages for a deposit at the moment … even [cheaper rents] doesn't change how hard it is to get over the deposit hurdle…
Second, ANZ notes that owner-occupied mortgage growth is "rolling over", which points to slowing price growth:
New lending finance to owner-occupiers has peaked: first home buyer finance has been trending down since the top in January, finance to other owner-occupiers has fallen 10 per cent over the past two months.
Third, new property listings in October are the highest in at least four years: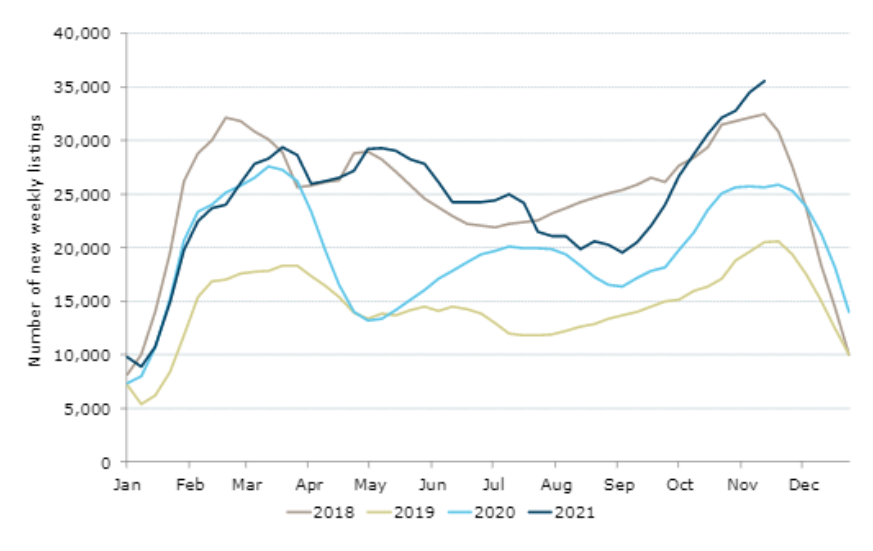 Finally, and perhaps most importantly, ANZ believes that tightening macro-prudential mortgage curbs combined with rising fixed mortgage rates will offset any positive stimulus from rising immigration:
Rising immigration might provide a bit of an offset to dampening domestic demand, but we're doubtful it will be enough given the evidence over the past two years that interest rates trump population growth when it comes to housing…

A further increase in the serviceability buffer is appealing given that it acts as a cap on leverage, and is relatively easy to implement," noted the ANZ economists.

Also, the recent lift in high debt-to-income (DTI) loans has been a focus, but to avoid constraining some high-DTI borrowers that are actually low risk, combining DTI and LVR (loan-to-valuation ratio) restrictions looks another likely possible move in our view.
This analysis looks realistic and is broadly in-line with Westpac's forecasts.
After an epic price boom of ~30%, it is inevitable that prices will then decline. The property market always moves in cycles.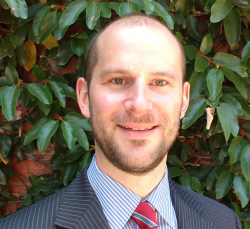 Latest posts by Unconventional Economist
(see all)