Westpac has released its Red Book for October 2021, which forecasts that dwelling price growth will fall into 2022 before turning negative in 2023:
Australia's housing markets are again outperforming expectations. Strong price gains have been sustained through recent lockdowns in NSW, Vic and the ACT with even the most heavily-affected markets recording double-digit annualised growth rates. With these markets now reopening, any residual drag will disappear.

That points to a very strong 22% gain for the full year. We expect momentum to carry into early 2022 but slow as the year unfolds, with an 8% gain for the full year, before moving into a correction in 2023. The main factors driving the cycle relate to affordability and policy tightening. The wild cards are investors and potential impacts from slow population growth.

Prices are now moving into stretched territory. The Sydney and Melbourne markets are well above their previous peaks (+18% and +10% respectively). The Brisbane and Perth markets are also well above their 2017-18 levels although they did not get as stretched during this previous price cycle.

Our preferred measure of affordability is the share of income required to purchase a median-priced dwelling, including raising a deposit and making mortgage repayments. This shows that even allowing for lower interest rates, affordability is becoming very stretched with the major capital city markets near historical extremes.

Meanwhile the 'policy trigger' for a slowdown is coming into frame. APRA's 50bp increase in the buffer rate applied to loan serviceability assessments marks the first step in what we expect to be an incremental tightening in 'macroprudential' policy. High debt-income and high LVR loans are likely to be the next area of focus.

These measures will take some of the heat out but will lower price growth by a few percentage points rather than drive a sudden stop. The more meaningful policy-headwinds will come once the next interest rate tightening cycle comes into frame. We expect the RBA to begin raising rates in early 2023, much earlier than the current indication of 2024.

Housing-related consumer sentiment is already well past its peak and is turning sharply lower in areas and markets sensitive to deteriorating affordability. This suggests turnover will weaken significantly once delta 'reopening' surges pass. Note that APRA's announcement came mid-way through the Oct survey week.
While I suck at forecasting, I believe that Westpac's forecasts look sensible and realistic.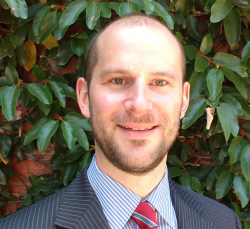 Latest posts by Unconventional Economist
(see all)