Here is what the South African National Centre for Communicable Diseases has to say:
The Network for Genomics Surveillance in South Africa (NGS-SA, www.ngs-sa.org), which includes the National Institute for Communicable Diseases (NICD), KRISP at the University of KwaZulu-Natal (UKZN), University of Cape Town (UCT), Stellenbosch University (SUN), the University of the Free State (UFS), the University of Pretoria, the University of the Witwatersrand (WITS) and the National Health Laboratory Service (NHLS), has been monitoring changes in SARS-CoV-2, the virus which causes COVID-19, since March 2020.

What is the B.1.1.529 lineage?

On 22 November 2021, we detected a group of related SARS-CoV-2 viruses in South Africa  named the B.1.1.529 lineage. B.1.1.529 has been detected in Gauteng at relatively high frequency, with >70% of genomes sequenced (n =71) from specimens collected between 14-23 November 2021 belonging to this lineage. This lineage possesses a high number of mutations previously seen in other SARS-CoV-2 variants of interest (VOI) or variants of concern (VOC) but also other mutations which are novel. One of these changes can be detected through standard diagnostic tests that target the S gene, which allows detection of this lineage in South Africa without sequencing data.

The World Health Organization and the South African National Department of Health were alerted to this lineage earlier this week. The NGS-SA is continuing to monitor the frequency of this lineage, and laboratory tests to assess the functional impacts of these mutations are underway. Thus far the virus has not fulfilled the WHO criteria for VOC or VOI. This will be revisited, especially as the virus spreads and data is accumulated.

 How do the C.1.2, Beta or Delta variants differ from the B.1.1.529 lineage?

While the B.1.1.529  lineage shares a few common mutations with the C.1.2, Beta and Delta variants, it also has a number of additional mutations. At the present, the B.1.1.529 lineage is relatively distinct from the C.1.2, Beta and Delta variants and has a different evolutionary pathway.

Does infection with B.1.1.529 result in similar symptoms as with other variants?

Currently no unusual symptoms have been reported following infection with the B.1.1.529 variant and as with other variants some individuals are asymptomatic.

What are the implications? Will these mutations affect vaccine effectiveness, disease severity, and transmissibility?

SARS-CoV-2, like all viruses, changes with time, with mutations that afford the virus some kind of advantage being selected for in recent infections. While some of the mutations in the B.1.1.529 lineage have arisen in other SARS-CoV-2 variants of concern or variants of interest, we are being cautious about the implications, while we gather more data to understand this lineage.

Work is already under way to look at the immune escape potential of B.1.1.529 in the laboratory setting. We are also establishing a real time system to monitor hospitalisation and outcome associated with B.1.1.529. Based on our understanding of the mutations in this lineage, partial immune escape is likely, but it is likely that vaccines will still offer high levels of protection against hospitalisation and death.

We expect new variants to continue to emerge wherever the virus is spreading. Vaccination remains critical to protect those in our communities at high risk of hospitalisation and death, to reduce strain on the health system, and to help slow transmission. This must be in conjunction with all the other public health and social measures, so we advise the public to remain vigilant and continue to follow COVID-19 protocols by: ensuring good ventilation in all shared spaces, wearing masks (which cover your nose, mouth and chin), keeping 1.5m distance from others as much as possible and washing or sanitising your hands and surfaces regularly and keeping 1.5m distance from others as much as possible. These non-pharmaceutical interventions (NPIs) are still proven to prevent the spread of all SARS-CoV-2 viruses.

Will these mutations affect test sensitivity?

The B.1.1.529 lineage has a deletion (△69-70) within the S gene that allowed for rapid identification of this variant in South Africa and will enable continued monitoring of this lineage irrespective of available sequence data. However, most other targets (including the N and RdRp genes) remain unaffected from specimens tested in over 100 specimens from testing laboratories in Gauteng so it is unlikely that overall PCR test sensitivity is affected. These PCR tests typically detect at least two different SARS-CoV-2 targets, which serves as a backup in the case of a mutation arising in one.

Analysis of the mutations in the nucleocapsid (N gene) of B.1.1.529 viruses suggests that rapid antigen tests should be unaffected, however verification of this is underway.
That doesn't sound too bad. The FT wraps where the treatments are at:
…this is the first time that a variant has displayed so many mutations in a key place: the "spike" protein that it uses to infect human cells. Francois Balloux, a professor at the UCL Genetics Institute, said these changes meant the neutralising antibodies that protected people who had been vaccinated or previously infected were less likely to recognise this variant.

Jo Walton, an analyst at Credit Suisse, said all the currently approved vaccines were focused on the spike protein, so they could all prove slightly less protective.

But mRNA vaccines should be easier to adapt because they simply deliver genetic codes in tiny bubbles of fat, then use the body as a factory to make the protein the immune system needs to recognise. These codes can be quickly swapped out and there is no need for the enormously time-consuming process of growing cells in tanks that is required for other types of vaccine.

"mRNA should be the easiest: you can get a new cassette and put it in and so if you need it, you should be able to produce a new vaccine," said Walton.

Shares in mRNA vaccine makers jumped on Friday: Moderna rose 21 per cent, BioNTech gained 17 per cent and Pfizer was up 7 per cent. CureVac rose 12.5 per cent even though it is yet to have a vaccine approved. The German company said it could test its vaccine candidate with partner GSK within a couple of weeks.

BioNTech said it and Pfizer had taken action "months ago" to adapt the mRNA vaccine they developed together within six weeks and to ship initial batches within 100 days, in case there was an "escape variant".

Pfizer recently said it had cut the time from the start of the process to putting vaccines into vials from 110 days to 31.

While adenovirus vector vaccines such as the Oxford/AstraZeneca and Johnson & Johnson jabs are also fairly easy to adapt, they are far trickier to scale up. Michael Leuchten, a UBS analyst, said this was shown in the struggles AstraZeneca had with production earlier this year.

"Adenovirus vectors do not like scaling up. They take personal offence to that," he said.

One vaccine that could benefit is at present being reviewed by regulators. Valneva's whole inactivated vaccine teaches the immune system how to recognise other key proteins as well as the spike. Shares in the French vaccine maker rose 8.5 per cent on Friday over hopes that it may be better able to tackle a problematic variant.

The EU recently agreed to buy up to 60m Valneva doses but the UK, which had helped fund the expansion of Valneva's Scottish factory, backed out of its agreement with the company in September.

If the world needs a vaccine tailored to this new variant, or another future strain, governments, regulators and the WHO will have to decide when to make the switch.

Clive Dix, former interim head of the UK government's vaccine task force, said it would be important to keep a close eye on how severe the disease became for vaccinated people.

"Unfortunately, the data won't be generated in the lab, it will be real world data in people," he said. "If, when, they analyse vaccinated people in South Africa, where it is swirling around, they find they are getting very ill, that's the alarm bell to actually start making some vaccine — and that would be soon."

Richard Hatchett, chief executive of the Coalition for Epidemic Preparedness Innovations, said the new variant underscored the need for more Covid vaccine research and development. "It's of course critical that we continue to get people vaccinated globally . . . but we must also focus effort and resources on improving the current Covid-19 vaccines to make them more effective against multiple variants," he said.

Rafael Bayarri Olmos, an immunologist and researcher at Copenhagen University Hospital's Laboratory of Molecular Medicine, said the variant was most likely to threaten the effectiveness of antibody treatments.

The immune protection from vaccines could work against the whole spike protein, but antibody treatments focused entirely on the receptor binding domain where the virus bound to cells, he said. The B.1.1.529 strain has 15 mutations in this area.

"The variant could dent the effectiveness of vaccines but not completely undermine it," Olmos said. But it could make some antibody treatments "completely non-functional".

Early analysis by the Bloom Lab at the Fred Hutchinson Cancer Research Institute in Seattle forecast that antibody treatments from AstraZeneca and GlaxoSmithKline are more likely to be able to tackle the new strain than the earlier generation from Regeneron and Eli Lilly.

AstraZeneca said it was testing its treatment but was hopeful it would still work because it included two antibodies that acted in different ways.

Sajid Javid, the UK health secretary, said on Friday that the new variant might have an impact on the effectiveness of "one of the major treatments": Ronapreve, made by Regeneron.

The New York-based biotech said it was testing its current antibodies and next-generation candidates, one combination of which is already in clinical trials.

The "good news" was that the antivirals used to treat Covid worked in a different way from vaccines, so they were less likely to be affected by mutations in the spike protein, Walton said.

Kin-Chow Chang, a professor at Nottingham university who studies antivirals for respiratory viruses, said the new variant highlighted the need for this type of treatment. He was working on one as a "second line of defence".

Pfizer and Merck recently reported positive late-stage trial results for their antivirals and the latter has received approval in the UK. Merck on Friday revised down its efficacy data in an analysis of the full results, showing that its treatment reduced the risk of hospitalisation and death by 30 per cent, not 50 per cent.

But pharma companies have not scaled up the production of antivirals to the level that might be required if the new variant really does take off. Merck expects to have 10m courses by the end of the year, with Pfizer set to deliver just 180,000. The companies are sharing their technology with generic manufacturers but they will also take time to gear up.

"It is a good insurance policy, but I don't think they will be at a scale anywhere near enough," said UBS's Leuchten.
There is scope within those treatment development horizons for markets to get upset if Omicron is a breakout mutation.
However, there are no reported deaths yet. It is equally possible that the mutation is more transmissible and less virulent which is often how pandemics end:
We still don't know.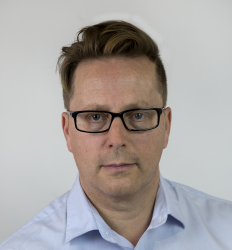 Latest posts by Houses and Holes
(see all)