Wages are booming across the developed world, according to The Economist. Lower skilled workers, in particular, are benefitting from the collapse in immigration:
Oxford Economics, a consultancy, finds that pay in the rich world is growing at a rate well north of its pre-pandemic average. The acceleration in compensation per employee across the OECD, a club of mostly rich countries, is equally arresting (see chart 1)…

Goldman Sachs, a bank, has created a "tracker" that corrects for pandemic-related distortions. Underlying wage growth, at about 2.5% across the G10 group of large economies, is as fast as it was in 2018…

In America the wages of the least-paid quartile of workers are growing 70% faster than those at the top (see chart 2)…

Underlying pay is rising about three times as quickly in Anglo-Saxon countries as in continental Europe… [They] probably do not face the same immigration crunch as Britain, which has Brexited, or Australia and New Zealand, which have closed their borders to keep out covid-19.

Only a few years ago economists were bemoaning weak wage growth. So it may seem churlish not to pop the champagne now that the opposite is happening.
Sadly, Australia's policy makers are intent on snuffing-out any wage growth by ramping up immigration. Roger Montgomery encapsulated the prevailing view with the following on ABC Nightlife:
"It's really important from an inflation perspective that we get migration going again. The reason why I say that is because what we don't want to see is wage inflation, which leads to price inflation. And if we can generate migration again in Australia, then a lot of sectors across the economy that are experiencing very sharp increases in wages… well that pressure will be relieved by migration returning again".
In other words, we must fatten business profits by paying workers less.
Pundits like Roger Montgomery need to recognise that paying higher wages is good for productivity.
Without easy access to low-paid migrants, firms would be forced to lift wages to attract local workers. In turn, these higher wages would encourage firms to seek out labour-saving technologies and automation in a bid to lower their labour costs, which would ultimately lift the economy's productivity.
Higher wages further improves productivity by encouraging the least productive businesses to lose people, shrink and go bust, transferring workers, land and capital to more productive businesses.
By contrast, if Australian firms are given easy access to cheap, exploitable migrants, then wages will remain low, there will be little incentive for firms to automate, the capital base will shallow, and ultimately the nation's productivity will stagnate.
This is basically the predicament Australia found itself in over that past decade, simultaneously suffering from both low wage growth and low productivity growth as immigration boomed.
It is a recipe only for living standards to stride endlessly backwards.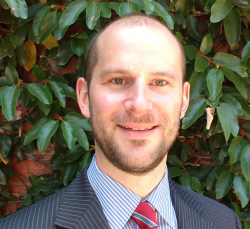 Latest posts by Unconventional Economist
(see all)