Hard to believe, I know. It was only a few months ago that we were all celebrating the boom of a lifetime but that's how fast things can turn in the COVID environment.
The Fed's GDPNow measure is almost in contraction now:

As we know, China is already at 0.2% as well:

Some of the dramatic slow down is demand-driven and some supply.  In China we have:
an energy crisis cutting industrial output;
a property bust hitting construction and consumer spending,
and periodic regional COVID lockdowns.
In the US we have:
a fiscal cliff sucking away demand at an astonishing rate;
stimulus consumption crushing net exports;
and supply constraints disrupting industrial output,
and periodic regional COVID lockdowns.
Don't get me wrong, I do NOT expect this to turn into an actual recession. But it is dramatically slower growth than is priced into equities and commodities so I do expect it to hit both, especially the latter.
Another way to look at this is that right now COVID stimulus has handed the globe a round of "bad" inflation. Excessive goods demand has lifted the price of everything.
That will now wane and in its place we will see "good" inflation that will comprise higher wages growth (than last cycle, not excessive) to boost demand amid falling prices for goods (plus some retained margins) to lift living standards.
So, once we get through this adjustment, the outlook remains pretty good for an ongoing business cycle expansion with good profits growth.
When the growth panic comes, I will be buying it.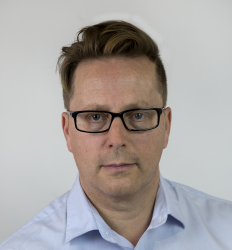 Latest posts by Houses and Holes
(see all)