Australia's trade minister Dan Tehan had hoped to travel to the UK to conclude negotiations for a free trade agreement (FTA).
However, he left the UK with no deal after both sides failed to come to terms in a number of areas. Observers at the talks were also surprised when Tehan stated that he wants "free flowing" open immigration between the two nations for those aged under 35:
The two sides reached an "agreement in principle" in June, but have spent months wrangling over the legal text. Converting a 16-page draft agreement into a fully scrubbed tome both sides can sign up to has turned out to be more of a challenge than was hoped.

There are 32 chapters in the agreement, plus four annexes with multiple sub-sections and nine side letters. By the end of Tehan's visit, 29 of those chapters had their legal text finalized, with three to go.

The Australian version of the deal stands at around 1,600 pages, while the U.K. text is 2,600. "I'm not quite sure whether it's just the type spacing or the different sides of the schedule," Tehan quipped, "but they've got a few more pages than us"…

Industry insiders with an ear into the negotiations told POLITICO the two sides were still working through tariff rates for different cuts of meat, as well as other political differences. The aim is to get the deal into force during summer 2022…

One person at the event Tehan spoke at said some eyebrows were raised when he said he hoped to build on migration agreements in the deal, one of which will see people under the age of 35 able to get working visas more easily. He said he wanted migration to be "free-flowing" between the two nations, and as good a deal as the U.K. had with the EU.
Here's more via The AFR:
[Teehan] said the imminent free-trade agreement (FTA) would get more young Britons to Australia "to be able to have the experience of a lifetime, but also to help us … deal with some of the workforce shortages that we see in key services areas, especially in tourism and hospitality".

The FTA will extend both countries' working-holiday schemes: it will raise the age limit to 35, allow a stay of up to three years, and scrap conditions such as the requirement on Britons to spend part of their Australian sojourn in a rural area…

"The whole idea of the free-trade agreement is to make it easier to facilitate moving between the two countries," he said.

"If we two can't have free exchange and movement of people between ourselves, well, who can we have it with?"
My strong view is that immigration should never be included in FTAs. Immigration is covered in Australia's 'Migration Programme', and there is little sense in negotiating away control of our sovereign borders to another nation – and risking diluting Australian wages and working conditions – for slightly improved market access.
FTAs should be for trade and nothing else.
That said, I am less concerned about a labour movement agreement with the UK, given UK are the highest paid migrant group: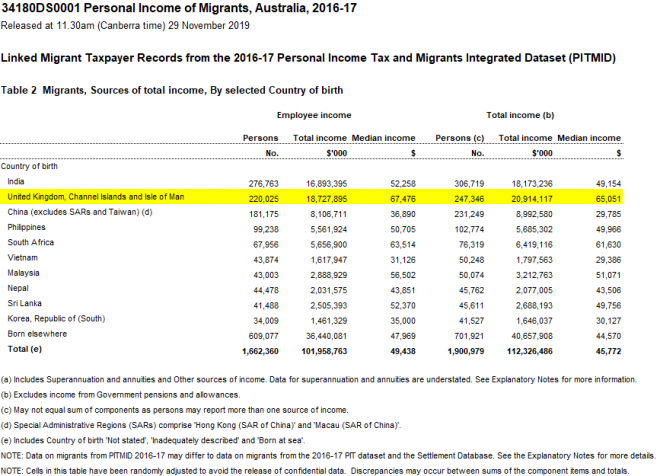 Therefore, workers from the UK are less likely to be exploited and to undercut Australian workers.
Inflows of UK migrants are also likely to be matched by Australians moving to the UK, thus mitigating any population pressures.
Nevertheless, the Morrison Government's intent is clear with this agreement. It wants to give Australian businesses greater access to foreign workers under the guise of 'labour shortages'. And doing so will inevitably dilute local worker bargaining power and wage growth.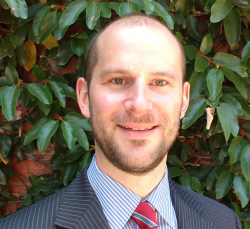 Latest posts by Unconventional Economist
(see all)