Back in May, New Zealand's Ardern Government vowed to end low-skilled, wage crushing migration via a "once-in-a generation" reset for New Zealand's immigration system.
It flagged a significantly smaller migration intake post-Covid that focuses on highly skilled, highly paid and productive migrants that fill genuine skills shortages. This means abolishing the current low-skilled system, which has allowed businesses "to rely on lower-skilled labour and suppress wages rather than investing capital in productivity-enhancing plant and machinery, or employing and upskilling New Zealanders into work".
The Ardern Government also tasked the New Zealand Productivity Commission (PC) with undertaking a system-wide review of the nation's immigration program, with particular focus on the "impact of immigration on the labour market, housing and associated infrastructure, and the natural environment".  The goal of the inquiry is to "enable New Zealand to strategically optimise its immigration settings" so that it maximises community wellbeing and living standards.
Already, the Ardern Government has begun backsliding on its announcement, handing out 165,000 permanent residency visas (representing 3.3% of New Zealand's population) like tic tacs:
The one-off Resident Visa will be available to most work-related visa holders, including Essential Skills, Work to Residence, and Post Study Work visas and their immediate family members.

To be eligible, the principal applicant must have been in New Zealand on September 29, 2021 and must hold or have applied for (and subsequently be granted) one of the eligible work visas. They must also meet one of the following criteria:

lived in New Zealand for three or more years, or
earn above the median wage ($27 per hour or more), or
work in a role on the Long Term Skill Shortage List, or
hold occupational registration and work in the health or education sector, or
work in personal care or other critical health worker roles, or
work in a specified role in the primary industries.

The visa will also be available for those who enter New Zealand as critical workers, and their families, for roles six months or longer until July 31, 2022…

"Employers will now have the opportunity to retain their settled and skilled migrant workers, reflecting the critical part they play in our economy, essential workforce and communities…

"Immigration New Zealand estimates the eligible visa holders will include over 5,000 health and aged care workers, around 9,000 primary industry workers, and more than 800 teachers. There are also around 15,000 construction and 12,000 manufacturing workers on relevant visa types, some of whom will be eligible for the one-off pathway.
As noted above, the criteria for qualifying for permanent residency is ridiculously broad, given a visa holder only needs to meet one of the six criteria.
Any temporary migrant on an "eligible work visa" that has "lived in New Zealand for three or more years" qualifies for permanent residency, even if they are paid well below the median wage.
And while the last quoted paragraph suggests that 42,000 visas have gone to 'critical workers', what about the other 123,200 that will be granted residency? Presumably most of these are lower-skilled and lower paid.
Hilariously, the fake Greens still aren't happy. They want the Ardern Government to open the migrant floodgates wider by making it easier for "low-income" migrants to gain permanent residency:
"We will also keep campaigning to ensure that low-income migrants have realistic pathways to residency. People who earn below the median wage are often in exploitative industries such as hospitality and with visa conditions that attach them to single employers, and should not be left out of the one-off residency programme."
Why is it that the Greens – supposedly an environmental party – love mass immigration so much? I can't think of anything worse for New Zealand's environment than rapid population growth.
Regardless, the Ardern Government has a horrible knack for announcing one thing and then doing the opposite.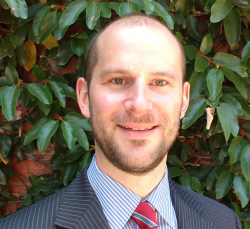 Latest posts by Unconventional Economist
(see all)