US gas prices have pulled back sharply as European prices do. But also because the shale oil rig count is rising at a better clip and gas is going to flow in bulk as it does:

Europe has eased on better weather, via Goldman:
As natural gas markets await more information on how winter weather will realize, which will provide guidance on what price levels are required to balance the market in the next few months, the next near-term catalyst to TTF will be Monday's (Oct18th) Gazprom capacity booking at Yamal. The 12% sell-off in TTF prices this past Friday (Oct 15th) to $30.16/mmBtu suggests the market has started to price in an expected normalization of Russian flows relative to the low volumes observed thus far this month, which is also base-cased in our balances. While a confirmation of this normalization might trigger another steep sell-off in TTF amid thin liquidity, we believe that TTF prices would likely return to a high-$20s/mmBtu range to continue to incentivize gas-to-oil substitution in power and a degree of industrial demand destruction while winter weather uncertainty lingers. Should NW European weather remain near the 10-year average, we would expect the winter-risk premium in TTFprices to decline further and bring TTF closer to our $17.60/mmBtu base-case winter forecast towards year-end. In contrast, a scenario where Monday's Yamal bookings disappoint expectations would likely keep TTF at or above $30/mmBtu for the duration of that tightening of pipeline flows, even under average winter weather. This price level range would help preserve the significant level of demand destruction seen this month, which has helped offset most of the drop in Yamal flows thus far.
Asian LNG price remained very high last week at around $38mmBtu but that can't last if Europe and the US keep correcting. JKM futures have at least calmed down:

Thermal coal is still enjoying some bullish newsflow:
China's coal output dropped 0.9 per cent in September from a year earlier to 330 million tonnes, down 2.9 per cent from the previous month and sliding 1.8 per cent from the same period in 2019, according to data released by the National Bureau of Statistics on Monday.

For the first nine months of the year, coal output rose 3.7 per cent from a year ago to 2.93 million tonnes.

China's coal supply has been tight this year, sending coal prices soaring. Average CECI's spot price index for 5,500 kcal/kg thermal coal stood at 983.25 yuan per tonne in September, jumping 77.4 per cent from a year ago and up 10.7 per cent from the prior month. China's electricity consumption rose 6.8 per cent year over year in September to 694.7 billion kWh.

The China Coal Transportation and Distribution Association (CCTD) said in a recent article that tightening safety regulation was the major disruption to coal production last month. Due to large events last month, coal mine accidents and the two holidays last month, safety inspection at main coal-producing regions tightened.

The 14th National Games of China was held in Shaanxi province in September and production at some coal miners in Yulin city in the province was suspended or restricted. In addition, four accidents at coal miners in Inner Mongolia killed six persons, leading to stepped-up safety inspections.
Those are all very temporary. And thermal coal futures have also topped out for now:

The prize for outright crazy goes to coking coal futures as steel output collapses:

The next few months still hang on northern hemisphere weather. If it's warm then the energy bubble is going to burst. If cold, it's going to get bigger. Then burst in the new year. Societe Generale:
Unprecedented" is a term that has been used often in recent months, but the current surge in European energy power prices is truly unique: never before have power prices risen so far, so fast. And we are only a few days into autumn–temperatures are still mild.A cold winter could cause severe problems for Europe's energy markets, where politicians are already trying to contain the fallout. A fast-track approval of Nord Stream2 could bring temporary relief, but the forthcoming winter in the northern hemisphere will be key. On balance we still see upside risks for European energy prices over the coming months.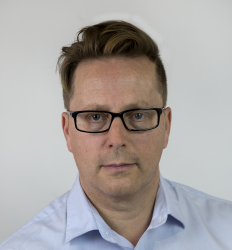 Latest posts by Houses and Holes
(see all)