Yesterday I reported how multiple public health experts have questioned the need to lock unvaccinated people out of services once 90% of Victorians aged 12-plus are fully vaccinated.
Premier Daniel Andrews has indicated people who aren't vaccinated against COVID-19 may be barred from accessing all but the most basic services until 2023:
"Whether it's a bookshop, a shoe shop, a pub, cafe, a restaurant, the MCG, the list goes on and on. You will not be able to participate like a fully vaccinated person because you're not a fully vaccinated person" Premier Andrews said on Sunday.
Now, former deputy chief medical officer Nick Coatsworth has warned that Victoria's plan to impose restrictions on unvaccinated people could backfire. He contends that excluding people from society based on their vaccination status might cause more problems than it solves, and result in increased opposition to vaccination:
"To suggest that for an entire year when your vaccination rates are likely to be above 90 per cent that there are things you would exclude people from participating in for that period of time is likely to rust people on to their opposition to vaccines," he said.

"If you wanted to encourage people to believe that the government was against you if you didn't get the vaccine, this is exactly how you would be have."

Prof Coatsworth said that while he agreed that vaccine passports were useful as a short-term encouragement to get society through the transition phase, "there is a balance to be struck in public policy between legislating to encourage vaccination and exclusion from participation in society"…

"Saying this stuff doesn't make you some libertarian 'Freedom Day' person, it just makes you someone who is interested in balancing public health imperatives with a normal, functioning society," he said.
Throughout the pandemic, the Victorian Government has employed the strictest COVID-19 control measures. It has also achieved by far the worst results, namely:
Melburnians suffered through the longest hard lockdown in the world;
Victoria suffered the most daily cases and the most active cases of any jurisdiction in the nation.
Victoria has suffered the most COVID deaths.
Victoria's approach to the unvaccinated is also the polar opposite of NSW, where "proof of vaccination [will be] no longer required by Public Health Order" once the state hits the 90% threshold.
NSW's cases have continued to fall after reopening weeks ago and its hospital system is coming under reduced strain. So maintaining draconian segregation of the unvaccinated is unnecessary and overly divisive.
Vaccination doesn't stop the spread of the virus (just look at Israel, which is highly inoculated with Pfizer). Vaccination only protects against serious illness and death.
Those that are double vaccinated should, therefore, not fear or ostracize the unvaccinated, as they are protected.
At some point Victoria needs to come together as one. I believe the "vaccine economy" should end at the 90% threshold, just as it will in NSW.
Daniel Andrews' job as Premier should be to unite Victorians, not divide them.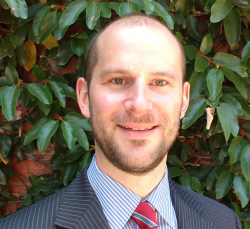 Latest posts by Unconventional Economist
(see all)