Public health experts have questioned the need to lock unvaccinated people out of services once 90% of Victorians aged 12-plus are fully vaccinated.
Premier Daniel Andrews has indicated people who aren't vaccinated against COVID-19 may be barred from accessing all but the most basic services until 2023:
"Whether it's a bookshop, a shoe shop, a pub, cafe, a restaurant, the MCG, the list goes on and on. You will not be able to participate like a fully vaccinated person because you're not a fully vaccinated person" Premier Andrews said on Sunday.
From The Age:
Researchers and epidemiologists have called for a more nuanced approach to the divisive use of vaccine mandates and passports…

Professor Lewin, the director of the Doherty Institute… noted that getting to 90 per cent of double doses for those aged 12 and over, which is predicted to happen about November 24, "was something that we did not expect" and excluding people in the longer term would prove divisive and difficult.

"I think having incentives to vaccinate people is very good, and I fully support having compulsory vaccination in certain areas, but I think we've got to be careful about keeping unvaccinated people out for an unspecified period of time"…

"At 90 per cent, maybe we should look at what the real impact is of having a blanket policy"…

Epidemiologist Tony Blakely… warned that once 90 per cent of eligible Australians were double-dosed – and if infections had reduced significantly – "it would be unethical at that point to keep the people who are unvaccinated out of society…

The head of the epidemiological modelling unit at Monash University, James Trauer, said he supported the government's heavy emphasis on vaccination in its updated road map, but questioned the need to commit to vaccine mandates extending into next year, particularly for teenagers.

"Hopefully [by then] we'll just have the epidemic under better control and we won't need to do that"…

Burnet Institute director Brendan Crabb said… "As we start to see how much we've got things under control … obviously it'd be good, as soon as possible and as much as possible, to move away from differences between vaccinated and unvaccinated people"…
Public Health Professor at Sydney University, Julie Leask, who is also a World Health Organisation advisor on vaccine uptake, was also interviewed on 3AW where she said that COVID-19 would be controlled "very well" with 90% vaccine coverage:
"You just don't want to end up using them like a sledgehammer cracking a walnut," she told Neil Mitchell.

Neil Mitchell: "If we get to 90% rate of the population vaccinated, there's not really a public health reason to have that vaccine passport mandated, is there?"

Professor Leask: "I don't believe so, but it again depends on how much disease you're willing to tolerate."

Professor Leask says it's not the first time Victoria has had the toughest public health approach in the world.

"Victoria has got a bit of a history of this with public health. It's sort of all or nothing," she said.
Throughout the pandemic, the Victorian Government has employed the strictest COVID-19 control measures. It has also achieved by far the worst results, namely:
Melburnians suffered through the longest hard lockdown in the world;
Victoria suffered the most daily cases and the most active cases of any jurisdiction in the nation.
Victoria has suffered the most COVID deaths.
Victoria's approach to the unvaccinated is also the polar opposite of NSW, where "proof of vaccination [will be] no longer required by Public Health Order" once the state hits the 90% threshold.
NSW's cases have continued to fall after reopening weeks ago and its hospital system is coming under reduced strain. So maintaining draconian segregation of the unvaccinated is unnecessary and overly divisive.
As I noted on Monday, vaccination doesn't stop the spread of the virus (just look at Israel, which is highly inoculated with Pfizer). Rather, vaccination only protects against serious illness and death.
Those that are double vaccinated should, therefore, not fear or ostracize the unvaccinated, as they are protected.
At some point Victoria needs to come together as one. I believe the "vaccine economy" should end at the 90% threshold, just as it will in NSW.
Daniel Andrews' job as Premier should be to unite Victorians, not divide them.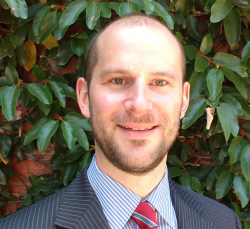 Latest posts by Unconventional Economist
(see all)