The Chinese property developer crisis still shows no signs of easing despite incremental efforts to fix it. Policymakers are applying the CCP jawbone:
Chinese authorities told billionaire Hui Ka Yan to use his personal wealth to alleviate China Evergrande Group's deepening debt crisis, according to people familiar with the matter.

Beijing's directive to the Evergrande founder came after his company missed an initial Sept. 23 deadline for a coupon payment on a dollar bond, said the people, asking not to be identified discussing a private matter. Local governments across China are monitoring Evergrande's bank accounts to ensure company cash is used to complete unfinished housing projects and not diverted to pay creditors, the people said.
Hui only has $8bn left in his Evergrande stake and owes $7.4bn in the next year. He really neds that Potts Point bolt hole now.
More pressure for others:
A top Chinese regulator called on companies to make "active preparations" to meet payments on their offshore bonds as the crisis at China Evergrande Group and other property developers threatens to roil the world's second-largest economy.

The National Development and Reform Commission, which oversees foreign debt issuance, also called on companies to "optimize their foreign debt structure" to raise funds, according to a statement following a meeting with key industries on Tuesday. The statement didn't name companies.
But they're not listening:
Chinese property developer Modern Land (China) Co Ltd said it had missed a debt payment, the latest in the struggling sector to default on offshore bonds, adding to worries about spiralling effects of the debt crisis at China Evergrande Group.

Modern Land said in a filing to the Hong Kong Stock Exchange on Tuesday that it had not repaid principal and interest on its 12.85 per cent senior notes that matured on Monday due to "unexpected liquidity issues".

The company is facing several negative factors including macro economic situation, challenging environment for the real estate sector and the impact of the Covid-19 pandemic, it said.

That follows default by Fantasia Holdings Group on a maturing dollar bond in early October that heightened concerns in international debt markets, already roiled by worries over whether Evergrande would meet its obligations. Shares of Chinese property shares extended losses, hurt also by concerns over plans to introduce a real estate tax.

The default came despite the company' attempt to sell stake and assets and to extend debt obligations to address the liquidity crisis. On October 11, Modern Land said in a filing that it's seeking to extend the repayment obligation of the interest that's due on October 25 to January 25, 2022. Its chairman Zhang Lei and President Zhang Peng had said that they would provide a total of about 800 million yuan of shareholder loans.

The company's weakening financial conditions prompted a series of credit rating downgrades. On October 12, Moody's Investors Service cut Modern Land's corporate family rating to Caa2 from B2 and cut the rating of its senior unsecured debt to Caa3 from B3, placing both ratings in the watchlist for possible downgrading.

Two days later, Fitch Ratings lowered the company's long-term foreign-currency issuer default rating to C from B, and cut the rating for its senior unsecured debt to C/RR6 from B/RR4.

Frequent offshore bond defaults by property developers in recent months have raised concerns among Chinese regulators.

Two departments of the National Development and Reform Commission (NDRC), China's top economic planner, and the State Administration of Foreign Exchanges (SAFE) have held a meeting with "companies in key industries" about offshore debts, according to a statement on Tuesday.

The companies reported information about their business operations, plans for offshore debt repayment, etc, the regulators said.

The regulators asked the companies to optimize structure of overseas debts, abide by financial disciplines and market rules and make active preparations for repayment of overseas debts, according to the statement.

In addition, the Shanghai branch of the SAFE reportedly held a meeting on Monday to collect information about real estate developers' offshore dollar bonds, according to Chinese news outlet Yicai.

The regulator asked property developers to submit report about their dollar bond maturities this year by Wednesday and report their arrangements related their offshore bonds by the year-end, including amount of principles and interest, repurchase obligations, self-owned funds for repayment, etc, according to the report.

Offshore bonds have been one of the most important funding sources for Chinese property developers and the recent market turmoil nearly stalled their overseas bond issuance.

According to data from Sinolink Securities, as of October 12, dollar bonds issued by 35 Chinese developers had tumbled below 90 cents, with 19 developers' bonds below 80 cents and 7 developers' bonds below 50 cents.

So far in October, only two Chinese property developers successfully issued dollar bonds, with high coupon rates of 11 per cent and 13.5 per cent.

Many developers are trying self-rescue measures, trying to send positive signals to the market. Since the second half of this year, 18 developers have repurchased offshore bonds, according to data from the China Real Estate Information Corporation (CRIC).

However, the amount of bond repurchase only accounted for 4.07 per cent of the issued amount, reflecting the tight liquidity condition in the sector, said CRIC.

Looking ahead, $9.295 billion worth of real estate dollar bonds are set to mature in the fourth quarter this year and $54.4 billion in 2022, according to Everbright Securities.
They can poor more liquidity into the funding lake as much as they want but until the dam wall of "three red lines" collapses it won't matter.
It's still onwards and downwards for Chinese property.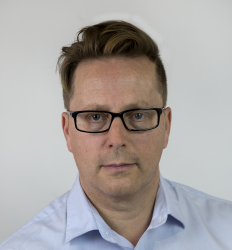 Latest posts by Houses and Holes
(see all)