The coal bubble is bursting like a fat, overcooked sausage. China triggered a rout yesterday with the news that the hoarders are to be beheaded:
China's thermal coal futures slumped to their lowest in more than a month on Wednesday, marking a sixth consecutive day of declines, after the country's state planner said it would conduct "clean up and rectification" work on coal storage sites.

…In its latest move, China's state planner said it will conduct "clean up and rectification" work on coal storage sites in some coal-producing areas and ban storage sites without approvals in its latest move to address skyrocketing coal prices.

The National Development and Reform Commission (NDRC) said in a statement late Tuesday that there were many unlicensed coal storage sites around mines in the main producing areas of Shanxi, Shaanxi and Inner Mongolia, "making it convenient for illegal traders to hoard coal," and "seriously disrupting" the market's operations.

Besides stepping up investigations and strengthening supervision, the three areas also need to establish a reporting system for legal and compliant coal storage sites, and ban those without approvals, the NDRC said.

They should also crack down on illegal profit-making activities such as hoarding and driving up coal prices by using illegal coal storage sites, the statement said.
Bravo. If developed economies had any cojonies left for markets that meet public utility they would be doing the same across the entire commodities complex.
Coking coal was slaughtered with far left to fall (note the overnight gap):

Seaborne thermal coal was slaughtered with far left to fall:

Chinese thermal coal futures have collapsed by nearly half in a week.
Chinese steel was pulverized as well, plunging through critical support like it was not there and also has far left to fall:

A whole range of other commodities plunged as well including magnesium, aluminum, copper and a bunch of petrochemicals to boot.
The Chinese energy crisis is over. As it deflates it will bring a lot of relief to Europe as Asian LNG prices crash as well.  There is tension between Europe's gas shortage keeping prices high and China's resolving crisis crashing prices so it may not be all one-way traffic. JKM and TTF eased:

It remains my view that the entire commodities complex is going crash over the next two quarters.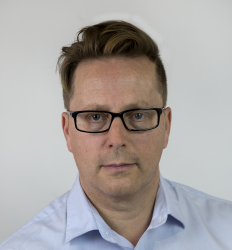 Latest posts by Houses and Holes
(see all)