Victorian Premier Dan Andrews has warned reigning Australian Open champion Novak Djokovic that he won't be allowed into Melbourne to contest the 2022 tournament unless he is fully vaccinated against COVID:
The appearance of the world No.1 at the Australian Open looks certain to rely on him being fully vaccinated after Victorian Premier Daniel Andrews doubled down on his no-jab no-play stance…

The Premier said while the ultimate decision on letting unvaccinated players into the country rested with the Commonwealth government, if spectators had to be fully vaccinated then players should.

"You try getting into the US … most of Europe, really, (and) so many different parts of Asia if you haven't been vaccinated," Andrews told the ABC.

"Like, you're just not getting a visa – why would that be different here?".

He said the tennis players would be coming to Australia under a work or visitor visa, and "I don't think it's too much to say, if you want one of those visas and you want to come here, then you need to be double-vaxxed.

"All the people who are watching the tennis at the Australian Open, they're going to be double-vaxxed, all the people that work there are going to be double-vaxxed," Mr Andrews said.

"It stands to reason that if you want to get into the country to be part of that tournament, then you should be double-vaxxed as well."
This might sound controversial, but I think Djokovic should be permitted into the country to play irrespective of whether he is vaccinated. The reason is simple.
Novak Djokovic caught COVID in June 2020 after he played in a series of exhibition matches he organized in Serbia and Croatia. Thus, Djokovic likely has more antibodies and better natural protection than somebody that is vaccinated but has not had the virus.
Maybe it is time to exempt those that have recovered from COVID from needing to be vaccinated? Proof of infection and recovery should perhaps be treated like proof of vaccination?
What do you think?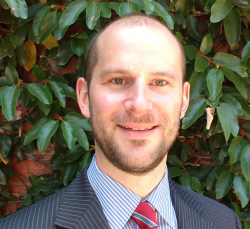 Latest posts by Unconventional Economist
(see all)