Nordea with a snippet:
One likely underappreciated driver of so-called supply chain issues stem from demand-side issues. The initial shock from the pandemic depressed demand both for goods and services. However, already by June 2020 US goods consumption had surged way above trend. If you can't consume services as you're locked into your apartment – of course goods consumption will surge. This nonetheless caught goods-producing companies off guard since they plan for trend growth in demand, and this has not only exacerbated various shortages but also led to greater CPI "inflation" as goods prices are more flexible than service prices.

Chart 2: Composition of demand still out of whack

If the composition of demand ever normalises, this will ease inflationary pressures and ease shortages – possibly even leading to a glut of goods, if producers are currently betting that what we have seen since June 2020 represents a new normal. However, as of August 2021 goods demand was still running 10% above trend.
We still think it will normalise over time. The virus is still steadily in retreat as a social phenomenon, even in places like the UK where cases have surged. Deaths are much more manageable, running about double typical flu deaths in absolute numbers:

Barring some radical new mutation…
There is more evidence of the easing of goods demand in China:

Though some of that will be supply-side driven.
Then there is this:
The media is awash in anecdotes of congestion at US ports, with particular focus on the 77 ships at anchor outside of the ports of Los Angeles and Long Beach.

With an estimated $24bn in goods sitting outside those two ports alone, resolving the bottlenecks at US ports could help ease the shortage of goods that has contributed to substantially higher prices over the last year.nThe backlog of ships is the result of both extremely elevated demand for goods— as imports have surged to keep up with goods consumption that is 14%above the pre-pandemic level — and constraints on inland shipping capacity —including shortages of labor, warehousing, and equipment — that have limited the industry's ability to expand.

Commentary from both our analysts and industry leaders suggests that backlogs and elevated shipping costs are likely to persist at least through the middle of next year because no immediate solution for the underlying supply-demand imbalance at US ports is available. But pressures should soon begin to ease slightly as we pass the ongoing seasonal peak in shipping demand ahead of the holiday season, and should ease more meaningfully after Chinese New Year when the number of inbound shipping containers is historically near its season allow for a couple months.
We like the traffic jam analogy for this. Nobody knows exactly what caused all of the cars to slow from the speed limit to the crawl but when it clears everybody can suddenly go much faster again.
Hence when supply-side congestion does clear then prices crash.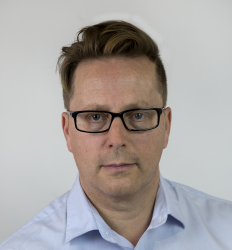 Latest posts by Houses and Holes
(see all)