The breathtaking adjustment in Chinese energy has continued with thermal coal thumped again yesterday:

We're going back to $100 and below next year, in my view.
Coking coal finally caught a bid but how long that lasts is anybody's guess. It is still massively oversupplied with big falls still in the offing:

Moreover, JKM futures also fell suggesting that easing coal is winning over gas shortages now as well:

As European gas joined the deflation:

Goldman has more:
Statements by Russia's President Vladimir Putin late last week and today (Oct27) suggest Russian gas send outs to NW Europe might increase from current levels despite the low Yamal capacity booking announced for November. These statements, along with Germany's Economy Ministry analysis released earlier this week saying Nord Stream 2 certification would not pose a risk to EU'ssecurity of supply, have driven a $3/mmBtu sell-off in TTF gas prices over the past week to $28.86/mmBtu currently.

We reiterate our view that, the longer the current Russian flow shortfall lingers, the longer the current levels of European gas demand destruction will need to remain in place, incentivized by TTF near $30/mmBtu. By the same token, should Russian flows to NW Europe increase sequentially, be it via increased Yamal nominations, or via Nord Stream 2 flows complementing the current Yamal shortfall, TTF would likely balance the market at lower levels, as current demand destruction near 50 mcm/d would no longer be required under average weather. While this poses a downside risk to our $30/mmBtu Nov/Dec21 TTF price forecast, even in this scenario we would expect TTF to remain in the high$20s/mmBtu initially to continue to incentivize gas-to-oil substitution and some degree of industrial demand destruction until winter weather risks decline more significantly into year-end.

We maintain our 1Q22 TTF base-case under 10-year average weather at$17.60/mmBtu (vs forwards at $28.82), which already assumes a normalization of Russian flows from January.
Oil is also falling suddenly as an Iranian nuclear deal looms. OPEC does not do well when Iran and Saudi compete for leadership.
Markets are still vulnerable to a weather shock but the worst has passed for the global energy crisis.
Next year comes a glut as China produces a bomb of coal and Nord Steam 2.0 comes on line plus US shale returns.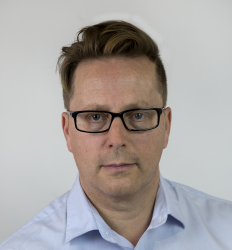 Latest posts by Houses and Holes
(see all)