You know the latest immigration push is a dud when one of the nation's vocal long-time supporters of 'Big Australia' mass immigration – Abul Rizvi – loses faith.
Last month Abul Rizvi warned that recent visa changes risk turning Australia into a low-skill guest worker society:
Dr Rizvi has warned that the recent removal of limits on overseas students' working hours risks subverting international education and reviving the problems of over a decade ago, when enrolments were motivated by migration and work opportunities rather than course quality.

He said foreign students were increasingly competing for low-skilled jobs with backpackers, Pacific Island agricultural labourers and "trafficked asylum seekers", amid rampant exploitation and wage theft.

All this ran counter to the policy imperative of recruiting "high-performing students" to feed skilled migration and fuel Australia's economic and population growth…

He said Canberra's aspiration to rebuild net overseas migration to about 235,000 a year, as articulated in the 2021 Intergenerational Report, would be "impossible to deliver without a very strong contribution from overseas students"…

Dr Rizvi said international education was being undermined by the poaching of students and worker exploitation that had "overwhelmed" the Fair Work Ombudsman – a problem likely to escalate, with Australia expanding the Pacific Labour Scheme for low-skilled islanders and flagging an agricultural worker visa akin to widely criticised guest worker schemes of the US and Europe.

"We now have students with unlimited work rights in tourism, hospitality, retail and agriculture," Dr Rizvi said. "That is a fundamental change to Australian society. It's a fundamental change I thought Australia would never make."
Last week Rizvi attacked the low quality of international students migrating to Australia and called for reforms to tighten the system:
The public policy risks associated with the overseas student program have remained much the same since the export of education industry started in the mid-1980s. These include:

Large numbers of students being left in long-term immigration limbo, predominantly because they have undertaken courses that are not in demand…
Students with inadequate English language skills or general aptitude to do the course they have enrolled in.
Students with inadequate finances which means they become heavily reliant on employment well beyond the 40 hours per fortnight traditionally allowed (prior to recent changes allowing almost unlimited work rights). This makes students more vulnerable to exploitation and abuse as well as not having sufficient time to study for their course. It also drives down wages and conditions for the low skilled work that students traditionally do (eg if an employer can get a vulnerable overseas student for less than the minimum wage, why employ an Australian who may insist on their rights?).
Less reputable education providers becoming involved in a race to the bottom as essentially visa factories offering cheap courses with minimal study requirements to enable students to work in low paid jobs for long hours.
Education providers becoming dependent on students from a narrow range of source countries and are thereby vulnerable to either a fall in demand from that source country or any tightening of student visa regulations.

The pressure on Tudge and Immigration Minister Alex Hawke to ignore these risks will be intense given the financial losses the international education industry has suffered during the pandemic and its desperation to recover its losses.

The international education industry… will be baying for student visa requirements to be "streamlined" in the interests of "cutting red tape" and allowing student numbers to increase rapidly…

If Tudge and Hawke truly believe in a high-quality international education industry, they would be wise to proceed cautiously and avoid the many spruikers and urgers who are only interested in maximising student numbers and short-term profits.
And yesterday Rizvi urged policy makers to fix the problems in our visa system before ramping up immigration:
Only once in our history has net migration been a little more than 300,000 and that was just before the global financial crisis…

Leaving aside "trivial" questions of whether our infrastructure and services such as health, education, housing and transport can be ramped up quickly enough to accommodate the proposed unprecedented increase in immigration, the immediate question is how the increase would be designed and delivered…

To reach these figures, the federal government will need to make it easier for older people and people with more limited English and/or lower skill levels to migrate to Australia. This risks large numbers of new migrants finding it even harder to secure a job using their qualifications, and with no access to social support for four years, many would have to accept very low paying and highly exploitative jobs to avoid becoming destitute.

As a country, we need to ask ourselves if that is a consequence we are willing to accept.
We all know that "infrastructure and services such as health, education, housing and transport" won't be ramped up "quickly enough to accommodate the proposed unprecedented increase in immigration". It didn't happen in the prior 15 years of high net overseas migration, which averaged 220,000 people a year. So only a fool would believe it will happen the next time immigration is ramped-up.
Obviously, my view is that Australia's immigration intake should be cut to around 100,000 a year – the historical average – with the intake focused on a higher quality entrants.
This can be achieved in two ways.
First, require all temporary and permanent work visas (other than the well regulated Pacific Island Seasonal Worker Scheme) to be paid at least at the 75th percentile of earnings (preferably higher). This would equate to a minimum salary of $90,500 currently, which would rise over time with earnings:
Setting a pay floor at this level would ensure that work visas are used sparingly by Australian businesses to employ only highly skilled migrants with specialised skills, not abused by businesses as a tool for undercutting local workers, reducing wage costs, and eliminating the need for training. Further information is provided here.
Second, target a smaller intake of higher quality international students via:
Raising entry standards (particularly English-language proficiency);
Raising financial requirements needed to enter Australia; and
Removing the explicit link between studying, work rights and permanent residency.
These reforms would lift student quality, would raise genuine export revenues per student, would remove competition in the jobs market, would reduce wage theft and exploitation, and would lower enrolment numbers to sensible and sustainable levels that are more in line with international norms.
In short, Australia's immigration program should focus on quality over quantity. Doing so would maximise wellbeing for current and future Australians, which must be our government's primary focus.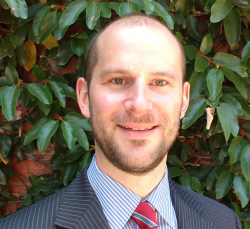 Latest posts by Unconventional Economist
(see all)