For years the education industry and state governments have talked up the immense value of international student exports, which the Australian Bureau of Statistics (ABS) claims was worth $37.3 billion in 2019.
These exports comprised: 1) $15.9 billion of tuition fees; and 2) $21.4 billion of goods & services expenditure, as illustrated in the next chart.
I have regularly debunked this data for the simple fact that a large share of the international students that come to Australia pay for at least some of their expenses by working in jobs, as noted recently by the RBA:
Labour market conditions in Australia will also be a key consideration for these students. Census data indicate that over three quarters of Indian and Nepalese holders of student visas were in the Australian labour force in 2016…
By definition, money spent in Australia earned via working here is not an export, yet it is perversely treated as such. Accordingly, we witnessed the bizarre situation last year where thousands of international students begged for income support from the government and sought charity when they lost their jobs after COVID-19 shut the economy down. Clearly, these students were reliant on paid work to meet their expenses.
The mythical export figure also does not subtract funds sent home (remittances) by international students, which have grown significantly (see next chart).
In short, any genuine calculation of international student exports would only count money that comes into Australia from overseas and would net out money sent home via remittances. The fact that the $37 billion export figure does neither of these things, and wrongly includes expenditure funded via paid work in Australia, means exports are grossly exaggerated.
An article published yesterday in The SMH highlighted the absurd propaganda surrounding international student exports, claiming that the average student in NSW spends $60,000 a year in addition to their tuition fees:
International student education in NSW is worth $14 billion a year and is the state's largest service export. Each student spends, on average, $60,000 annually on top of their education expenses.
Given tuition fees make up around 40% of exports (see above), this would suggest that the average international student in NSW spends around $100,000 per year.
To put The SMH's statement to the test, the below table compares education exports as exaggerated by the ABS with the number of student visas on issue in Australia, as measured by the Department of Home Affairs:
Even if we use the ABS' rubbery export figure, the average international student contributed $67,516 in 'exports' in 2019, comprising $28,792 in fees and $38,724 in living expenses (goods & services expenditure). This is a far cry from the $60,000 figure claimed by The SMH, which is supposedly "on top of their education expenses".
Finally, according to the ABS' latest national accounts, the average Australian spent $40,700 in calendar year 2020 (calculated as household consumption expenditure divided by the population).
Are we seriously expected to believe that the average international student studying in Australia spends 66% more than the average Australian? I smell bullshit.
Sadly, the creative accounting and propaganda surrounding education exports plays straight into the edu-migration industry's hands by inflating its worth while never mentioning the costs.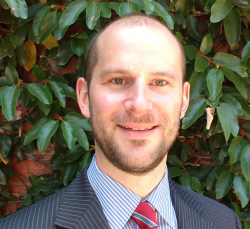 Latest posts by Unconventional Economist
(see all)