A crucial driver of the energy crunch underway across the northern hemisphere is low inventories of coal, gas and oil. There are signs that this has begun to ease.
For oil, US stockpiles have turned the corner as post-hurricane supply booms back online:

We are also seeing an acceleration in the rig count as prices have begun to break supply discipline:

At the current rate of climb, rigs will be back at 2019 levels by April 22 and US output will be pushing back towards 13mb/d. The fraclog needs to rebuilt so output will lag for a bit but combined with OPEC's 400kb/d resumption, that is a flood of oil production. And Iran could well land on that as well as nuclear negotiations warm-up (China endorsed the process on the weekend).
For European gas, inventories have also improved noticeably though remain well below the norm:

And in China, coal inventories have also improved at ports: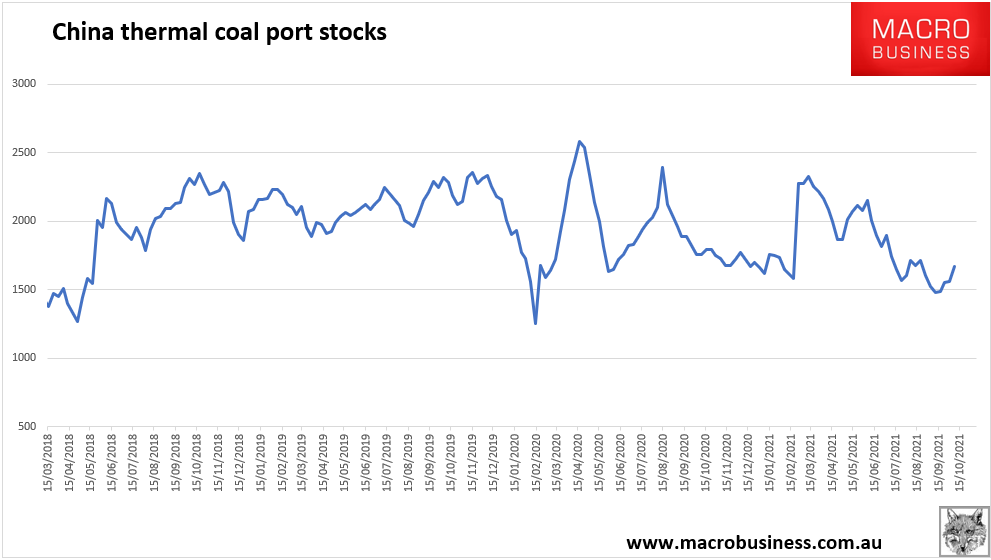 Power plant inventory remains very low, however.
In all three cases, inventories are still vulnerable to a winter squeeze. But, if we get a warm northern winter, then markets will probably begin pricing the end of the panic by new year.
There is no underlying shortage of fuel of any kind.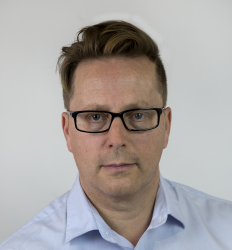 Latest posts by Houses and Holes
(see all)