It may well have, certainly for coal. Thermal coal futures were massacred again yesterday:

Coking coal suddenly looks like iron ore:

The Chinese intervention into what was stark raving mad market movements did the trick. Here is more texture:
China will intervene in high coal prices and will impose severe punishment on those involved in coal speculation after government measures in the past few months have failed to curb the runaway coal prices.

The National Development and Reform Commission (NDRC), China's top economic planner, said that it held a meeting with key coal miners, the China National Coal Association and the China Electricity Council on Tuesday to study measures to intervene in coal prices in accordance with the law, according to a statement late on Tuesday.

The intervention will be conducted in accordance with China's Price Law, which rules that when prices of important commodities and services rise significantly or will likely rise significantly, the State Council and local governments can take steps to intervene, such as limiting price difference of profit margin, cap prices, requiring declaration before price hikes and registration for price adjustments, etc.

The coal prices have been out of touch with fundamentals and as the heating season approaches, the prices are still in an irrational rising trend, the state planner said, pledging to take all necessary measures to bring coal prices back to a reasonable range, promote a rational coal market and ensure secured and stable energy supply.

The NDRC also said that it sent a working team to the Zhengzhou Commodity Exchange on Tuesday to study thermal coal futures' price trend and pledged to stepping up regulation and severely punishing those involved in malicious speculation of thermal coal futures.

Separately, the state planner held a meeting with key companies in coal, power, oil, gas and transportation industries, urging them to boost energy supply. All coal mines are required to produce at full capacity in the fourth quarter, they are required to conduct normal operation during holidays and major events and shutting down coal miners across a region just only due to individual accidents is banned, it said.

China aims to bring daily coal output above 12 million tonnes, rising 3 per cent from the daily output on October 18, the NDRC said.
China has already lifted output considerably in recent weeks and port stocks are rising:
The state planner set a target of daily coal output of 12 million tons; the rate reached the year's high of 11.6 million tons on Monday, up from around 10.4 million in late September. At Chinese ports, importers have been able to unload Australian coal—signaling a potential end to a yearlong ban on the trade—though the cargoes haven't yet cleared customs, analysts and shipping brokers said. China began blocking coal shipments from Australia fall last year as bilateral relations soured after Canberra's call for an independent probe into the origins of Covid-19.

"We estimate around five million metric tons of coking coal and three million metric tons of Australian thermal coal stockpiled in Chinese ports could be cleared into China's domestic market," said Rory Simington, principal analyst at energy consulting firm Wood Mackenzie.
Bad weather could still give us a pop but it looks all but over for coal.
In due course, that will hit gas. Yesterday JKM futures shrugged off lower coal prices as the news that Gazprom is still refusing to book more pipeline volumes kept the bulls alive. There was little news on Nord Stream 2:

My best guess is that the coal leg of the energy bubble just topped, though bad weather could still give us another pop. Gas will be next but take longer given it hinges on a European/Russian accommodation.
Oil will be the last one to roll.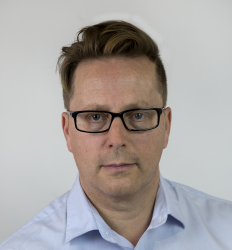 Latest posts by Houses and Holes
(see all)