The ferrous complex was a bit of a mess on October 20, 2021 as spot firmed, paper jumped but steel was hit:

The newsflow this week has been dominated by the iron ore cartel downgrading its output projections. This is poor mining and even poorer economics but, these days, it's all about control fraud as current management seeks to maximise its own returns at the expense of long-term shareholder value. Still, it is what it is we need to ask if it is material.
As we know, Chinese steel output is down roughly 275mt tonnes annualised from the May peak. About 120mt of that is EAF. So we've lost an annual run rate of roughly 150mt of steel and 250mt of iron ore demand since then.
Of course, that is from the peak, when demand was hugely overheated. If we use 2020 total output versus last month's steel output then the loss is roughly 170m of steel. With EAF offline that is 50mt for EAF and only 90mt of iron ore.
The curtailments coughed up by the sickening cartel are small. BHP's were tony and temporary given they were based upon port maintenance. RIO has turned itself into the most inept miner in the world as it contorts itself in some ridiculous effort to back away from Sam Walsh's Pilbara 360. It downgraded its outlook this week by 5-10mt.
And yesterday we got Vale:
Brazilian miner Vale SA  said on Tuesday it was slowing down production of low-margin iron ore in the fourth quarter by about 4 million tonnes due to low prices, and could cut back output in 2022 if prices did not rise.

Vale said in a securities filing that iron ore output for the year is now expected to fall within the lower half of its target range, currently set at between 315 and 335 million tonnes.

The miner added that it would reduce its offerings of low-margin products in 2022 by 12 to 15 million tonnes if the current scenario did not change.
This is pretty amusing stuff from Vale. A 12-15mt cut to output next year means an actual rise in annual output of roughly 40mt into the most oversupplied iron ore market anybody can remember.
And all of these numbers still don't account for the 120mt of EAF steel production currently suspended in China that will return the moment that the energy bubble pops, which will cut iron ore demand by another 200mt.
In sum, I hope you'll forgive me for saying so, but this week's attempt by the iron ore cartel to pretend it can tighten this market is so hamfisted it might as well tell us that it has a booming Bitcoin mining business.
Sure, Dalian loons fell for it for a day. But this is a giant nothing-burger in the scheme of things.
If you're going to be a cartel then be a cartel. Get together and cut iron ore output by 20% to match demand.  If you can't do that owing to international law then stop being a pansy cartel that only succeeds in keeping more expensive competitors alive.
I think I just coined a new economic term:
Pansy cartel

As of or pertaining to a fake commodity cartel that has neither the cojonies nor power to actually be a cartel.
Just imagine how high the iron ore price would have been over the last three years had RIO pressed ahead with Pilbara 360 in 2016 and killed myriad competitors in the process.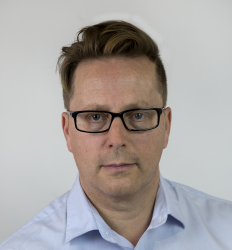 Latest posts by Houses and Holes
(see all)