The ferrous complex was manic on Friday 22 October, 2021 as spot firmed, paper went stoopid overnight and steel crashed in the last few days of last week:

The key shift is the bursting of the coking coal bubble which is one of the most foolhardy market bids I can recall: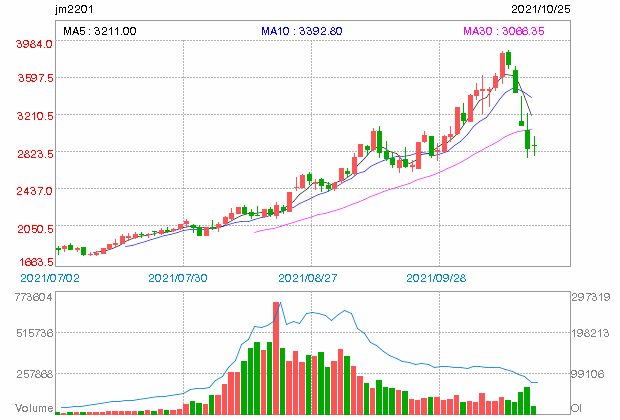 The Chinese energy bubble is over barring a bit of bad weather.
That has opened the trap door on Chinese steel prices as an overabundance across the ferrous complex begins:

China has cut 120mt of EAF steel in the past two months as it sought to reduce industrial energy consumption: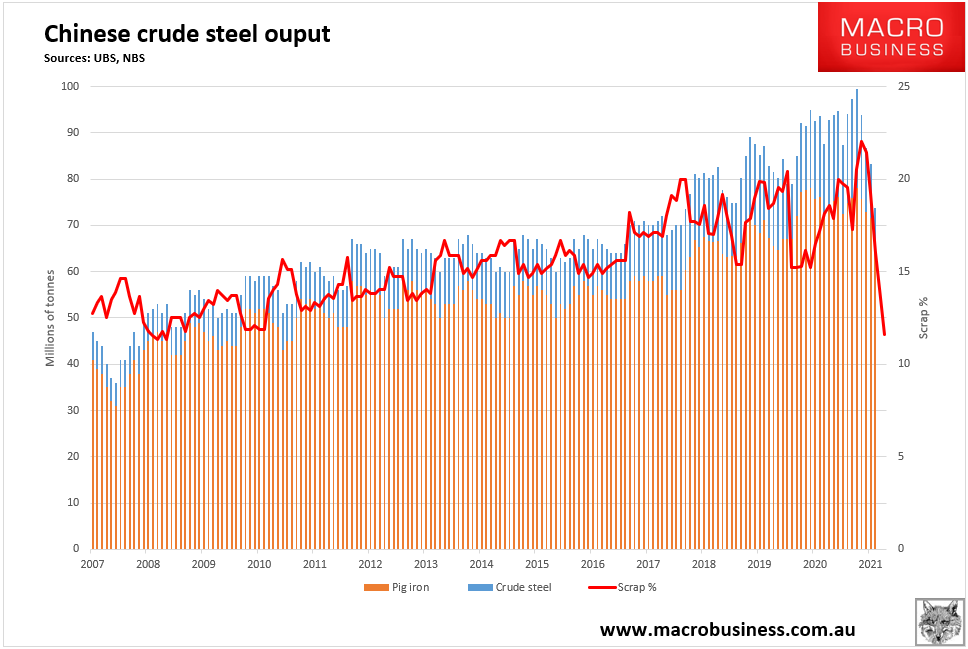 But, as the coking coal bubble bursts over the coming months, this output will resume and the steel glut in China will mushroom. It already has plenty of inventory and demand is in outright free-fall:

Steel output cuts will continue even as EAF returns but demand is so bad that there is a certain inevitability to the outcome:
Large volumes of steel billet position cargoes held by traders have been offered at lower prices to buyers in Southeast Asia in recent days amid China's continued price decline, sources told Fastmarkets.
Here comes the steel crash.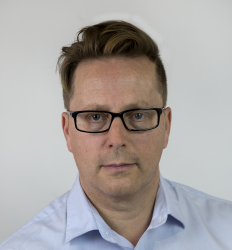 Latest posts by Houses and Holes
(see all)